Small, inexpensive, programmable computers like the Arduino have democratized hardware design, making it possible for makers and hobbyists to build computing into their designs more easily than ever before. But when it comes to making a mobile app to go along with a project, things get a lot trickier.
Blynk, a New York City software startup, aims to change that by creating an all-purpose app for controlling development boards from a smartphone. A simple interface filled with widgets will provide drag-and-drop graphical controls for whatever mishmash of software and hardware a maker has cobbled together.
Some widgets mirror physical controls like buttons, switches, sliders and knobs. Others interface with sensors like GPS or an accelerometer, or connect to web services to send updates and notifications to a phone or social media platform.
Blynk is also providing a server that the app can connect to, so projects can easily be controlled from anywhere in the world without the maker having to add additional and complicated code.
Hardware support is key to Blynk's all-purpose appeal. The team is supporting several popular modules right out of the gate, including Arduino's ethernet and WiFi shields, Arduino Yún, and Raspberry Pi. Testing for other components is ongoing and will be a major part of Blynk's continuing development as the team releases open-source hardware libraries to extend compatibility.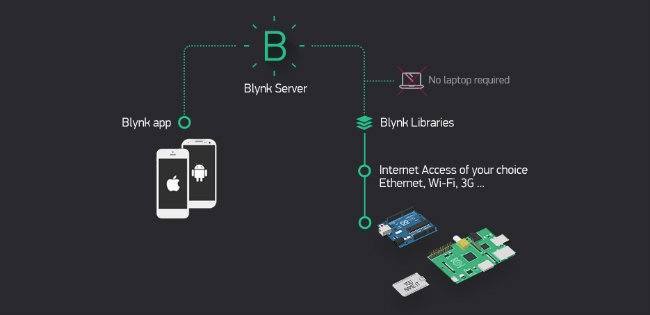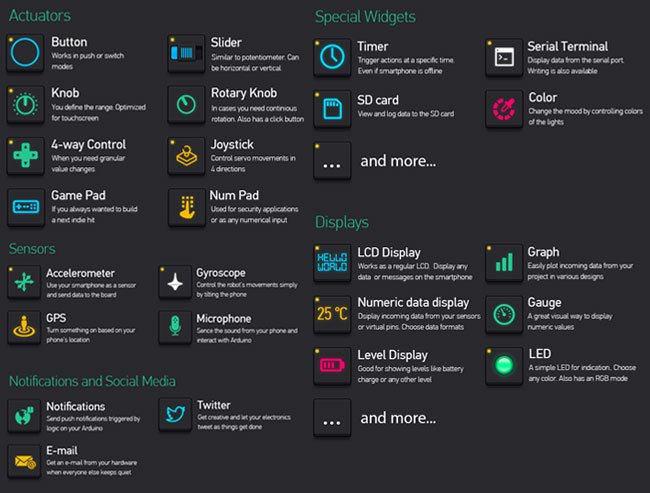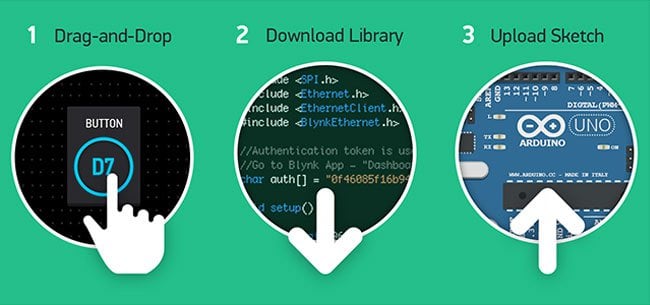 Other long-term goals are to integrate Blynk with automation services like Xively and IFTTT, add support for existing home automation products, and eventually release an SDK so that commercial developers can use Blynk as the starting point for developing their own apps.
Development of Blynk is well underway, and the team is seeking funding on Kickstarter starting today to bring the project to the finish line. Backers have the choice of receiving the basic app, which includes a number of starter widgets, or the "full box" option stuffed with all the widgets the Blynk team (or high-rolling backers) can dream up. Learn more in the video below.
Related: MakerSwarm