The Dash, the first product from Munich-based tech firm Bragi, sounds like it would be one of those personal dashboards — a sort of heads-up display for your life. While that's not entirely off the mark, Dash provides information through your ears instead of through the eyes. It aspires to be the world's first pair of smart, wireless earbuds.
There's an impressive amount of technology crammed into these two tiny packages. Start with 4 GB of storage for your mp3 collection. Add a slew of physical and biofeedback sensors to track heart rate and oxygen saturation, measure your steps and pace, and provide audio feedback throughout your workout. Toss in touch controls, a microphone, Bluetooth and micro USB connectivity. Oh, and make it water resistant up to a meter.
You'll need a computer or smartphone to configure some aspects of the earbuds' software, but the Dash is more than a Bluetooth accessory — it can operate independently. Tap, hold or slide the outer surface of the left earbud to select a preset workout regimen. Do the same to the right-hand bud to control the sound.
In addition to music, Dash offers noise cancellation for plane rides and a "transparent audio" mode that channels the ambient noise around you, so you can stay aware of your environment without killing the tunes. And of course when paired with your phone, it handles calls like any other Bluetooth headset. Bragi estimates three to four hours of battery life with music and workout mode going.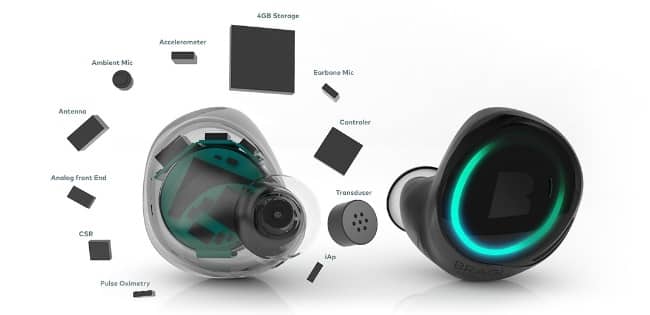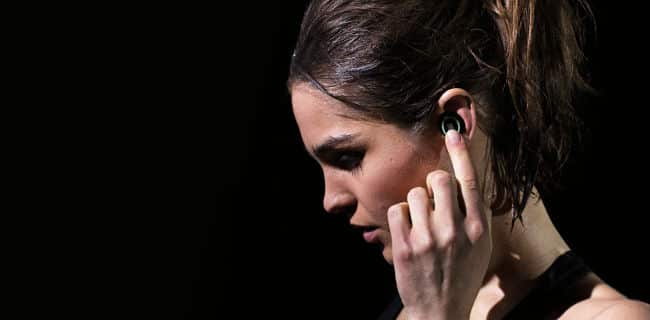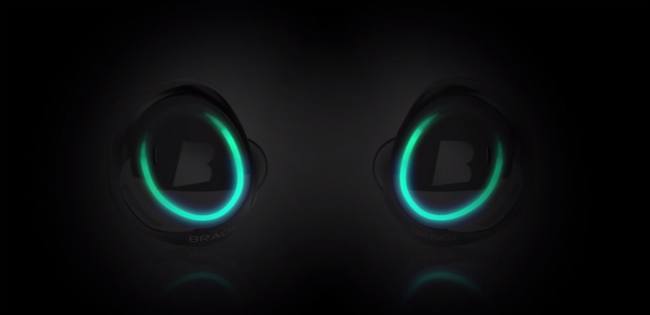 The initial pitch focuses on Dash's built-in health and wellness applications — its ability to provide instant audio feedback during a workout, and to integrate well with an active lifestyle. But the designers hope that will just be the beginning. They're providing an SDK and open access to APIs for developers. The team imagines future uses will include everything from monitoring vital signs in high-risk professions like firefighting, to providing on-the-fly translation for foreign languages.
Intel showed a set of "smart earbuds" at CES earlier this year, but in addition to being wired they have much more limited functionality (matching the BPM of songs in a workout playlist to the user's target heart rate). Other than that, we know of no product quite like The Dash. In promotional materials, Olympic triathlete Helle Frederiksen calls it "one of the most innovative yet necessary pieces of audio technology."
And the world seems to agree: Dash's Kickstarter campaign has already raised more than $2 million, almost ten times the original goal. Bragi aims to ship in late 2014 or early 2015.
Related: Connected Body Products