Proverbial Wallets
"Financial sixth sense"
Created out of the MIT Information Ecology group in 2010 is a set of prototype "Proverbial Wallets" designed to give a "tangible interface for financial awareness" and a way to close the gap that has been created with the movement away from physical currencies and towards the virtualization of finances with current banking and payment systems.
Developed by Henry Holtzman, John Kestner, Daniel Leithinger, Emily Tow, Danny Bankman, andJaekyung Jung the wallets work using a combination of embedded Bluetooth connectivity to sync to your smart phone and bank accounts and haptic actuators installed in the wallet itself to give physical feedback of your transaction activity and bank account balance.
The team developed three variations on the connected wallet concept:
The Bumblebee:
A vibrating motor makes a buzzing sound whenever you last transaction is processed by your bank.
The Mother Bear:
Designed to promote savings, this wallet can be mapped to monthly budgeting goals. A hinge system will hold back the wallet being open with its intensity being determined by how close you are to going over your allocated budget.
The Peacock:
This wallet will grow or shrink depending on the balance in your accounts.
The three proverbial wallets can be seen in action in the video below or on their project page here.
The Information Ecology research group at MIT focuses on projects harnessing consumer electronics and sensor devices to "more smoothly mediate the boundaries between the physical and information worlds we inhabit". More of their work can be viewed at:Eco.media.mit.edu.
Additional: Research Paper, ABC, SmarterPlanet, CNN

Image Credits: MIT Media Lab
Featured in Channel: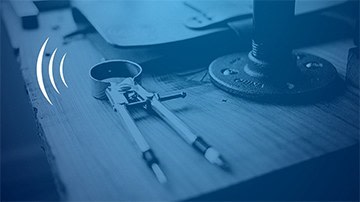 IoT DIY Projects Handbook
A spotlight on the products and companies
View