Tele-Present Water
David Bowen's project Tele-Present installation is beginning to show how art and real-time environmental data can be merged. This installation draws information from movement and intensity of the water in real-time from National Oceanic and Atmospheric Administration (NOAA) data buoy station 46075 in the Shumagin Islands, Alaska and then displays this information in an art gallery in Poland thousands of miles away.
The installation uses MAX/MSP to drive an Arduino mega running servo firmata and it also uses 11 x 24volt dc motors with drivers for moving the grid. See it in action below:
David has also done some interesting projects merging the physical and the digital."his installations often intertwine the organic with the machine, to create a new hybrid environment exploring how technology can amplify our experience of the physical world."
For example in his project the "Growth Rendering Device" a structural system was created that provided food and light for a plant. It would then record the plants growth over time by creating an image of the plant every 24 hours.
I also enjoyed his projects:
"This system uses lasers to scan an onion plant from one of three angles. As the plant is scanned a fuse deposition modeler in real-time creates a plastic model based on the information collected. The device repeats this process every twenty-four hours scanning from a different angle. After a new model is produced the system advances a conveyor approximately 17 inches so the cycle can repeat."
Remote infrared drawing device:
"It cconsists of four individual drawing arms which are installed in a gallery space and are connected to four different infrared sensor arrays. The sensor arrays are mounted in different locations throughout a particular building. The information gathered from the sensor arrays, through people's interaction with them, is sent to each corresponding drawing arm. The drawing arms move in real time based on the information they gather.
To view all of his projects visit his website: http://www.dwbowen.com/ and we have included links to a few interviews that he has done about his work and that give an added depth to what he is trying to accomplish.
Interviews:
http://we-make-money-not-art.com/archives/2007/04/interview-with-15.php
Featured in Channel: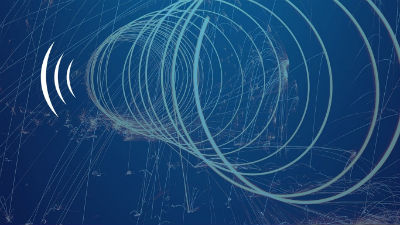 IoT Art - Real Time Networked Art Installations
A spotlight on the products and companies
View