What does a smart city look like? I don't mean the roads, buildings and bus stops; or even the sensors, beacons and base stations that allow data to be gathered and transmitted from every streetcorner. Instead, I'm asking: What does it mean to see all that data in a way that makes sense of the urban environment — that makes the connections between data the life of the city around us as plain and firm as the pavement beneath our feet?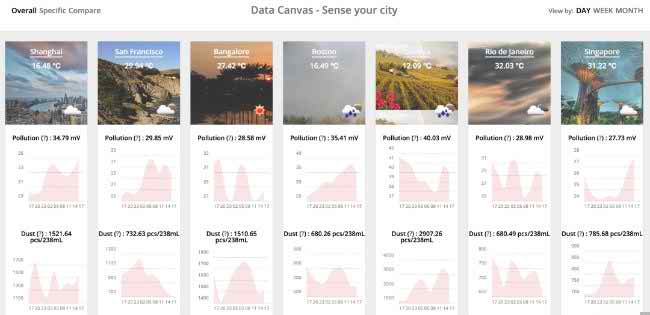 That was the question posed by the Sense Your City Data Art Challenge. Artists were provided with an open data set drawn from DIY sensors deployed in seven cities across the world. Then they were asked to turn the raw numbers into interactive art projects and visualizations that could make the numbers tangible.
The resulting projects show a wide range of creative approaches, including interactive maps that layer animation and sound to represent sensor data, time-lapse videos with graph overlays, and colorful side-by-side comparisons that reveal the daily and seasonal patterns of the measured cities.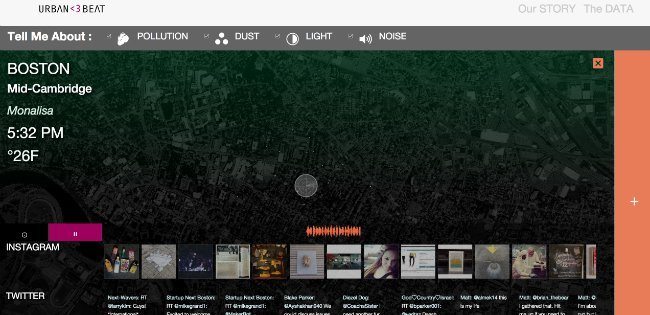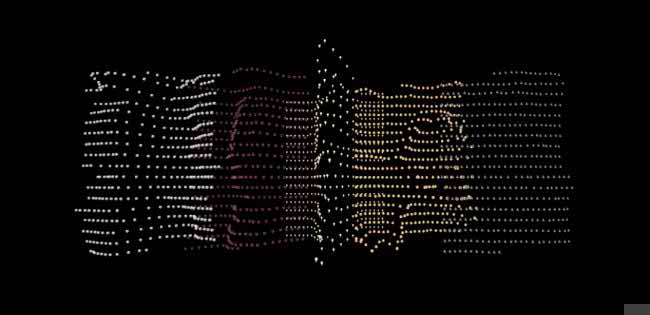 Sense Your City was organized by Data Canvas, a San Francisco organization that advocates for civic engagement through data. An international panel of judges reviewed 34 submissions and picked six winners, plus a number of other projects that will be exhibited in participating cities.
View all of the winning and featured projects at datacanvas.org/sense-your-city.
Related: Anatomy of a Smart City, Array of Things, Real-Time Wind Mapping, Real-World Data Acquisition and Visualization