Keepalive
Keepalive, a digital installation in the countryside near Neuenkirchen, Germany, could easily be mistaken for a strangely charred but otherwise ordinary boulder. But in an unusual mashup of neolithic and digital technologies, lighting a fire up against the stone reveals a hidden cache of digital information.
Inside the rock is a thermoelectric generator that turns heat into power for a Wi-Fi router and USB drive. Visitors who activate and connect to the router gain access to dozens of digital survival guides on a variety of topics. Dating and intimacy, programming and hacking, parenting, shopping, dealing with bad bosses — everything one needs to know to weather the wilderness of contemporary culture.
The cache is powered by the Piratebox file-sharing software, and visitors are encouraged to add new survival guides of their own before the flames die down and the network goes dormant again. The title "Keepalive" not only refers to this compendium of life-saving information, but is also the term for content-free messages that two network endpoints exchange while maintaining an open connection.
As a commentary on the nature of networked objects, Keepalive is full of contradictions. Without a persistent power source or an Internet uplink, Keepalive can't be accessed via remote connection. Only by visiting a remote physical location and engaging in the atavistic process of building a fire do we discover the boulder's private network and its contents. Yet most of the information the rock reveals becomes relevant only when we return to civilization and its pervasive social and digital networks.
Keepalive is the creation of Aram Bartholl, and was commissioned by the Center for Digital Cultures at Leuphana University Lüneburg. It was installed at theSpringhornhof Foundation & Art Association in August 2015. To minimize the risk of wildfires, visits to Keepalive must be scheduled with Springhornhof in advance.
See a demonstration of Keepalive in the video below.
Related: Bluebrain, Gotenna, The Right to Flight, Wing, X-II
Featured in Channel: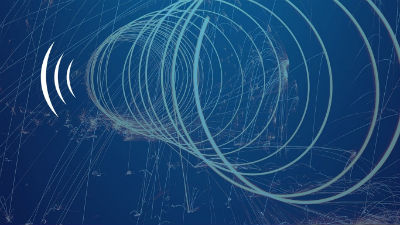 IoT Art - Real Time Networked Art Installations
A spotlight on the products and companies
View