Luna is a smart mattress cover that promises a more restful sleep through a combination of sensors and smart technology.
Unlike existing sleep sensors that are worn on the body or attached to one part of the bed, Luna's polyester material stretches over the entire mattress beneath your normal bedsheets. Embedded in its layers are a multitude of sensors to detect motion, heart rate and breathing rate throughout the night, as well as ambient light levels, noise, and temperature in the room.
A low-power heating element keeps the bed at a preset temperature, and a "smart alarm" in the mobile app is careful to wake you up at the lightest phase of your sleep cycle. Two zones make it possible to track data and heat each side of the bed independently, which is especially nice for anyone whose partner runs at a different temperature.
Over time, Luna learns how changes in the bedroom environment affect your sleep quality. In addition to adjusting its own behavior, it can connect to other smart home devices and platforms — like lighting and thermostats — to get them "in sync" and give you a better night's sleep.
That not only makes you better rested, but also has the potential to save power. Because your body already produces its own heat under the covers, it doesn't take much of a boost to keep the bed warm. Luna's overnight power consumption is about the same as running a 100-watt lightbulb for an hour, but it can save you much more energy than that by automatically turning down the thermostat for a few hours overnight.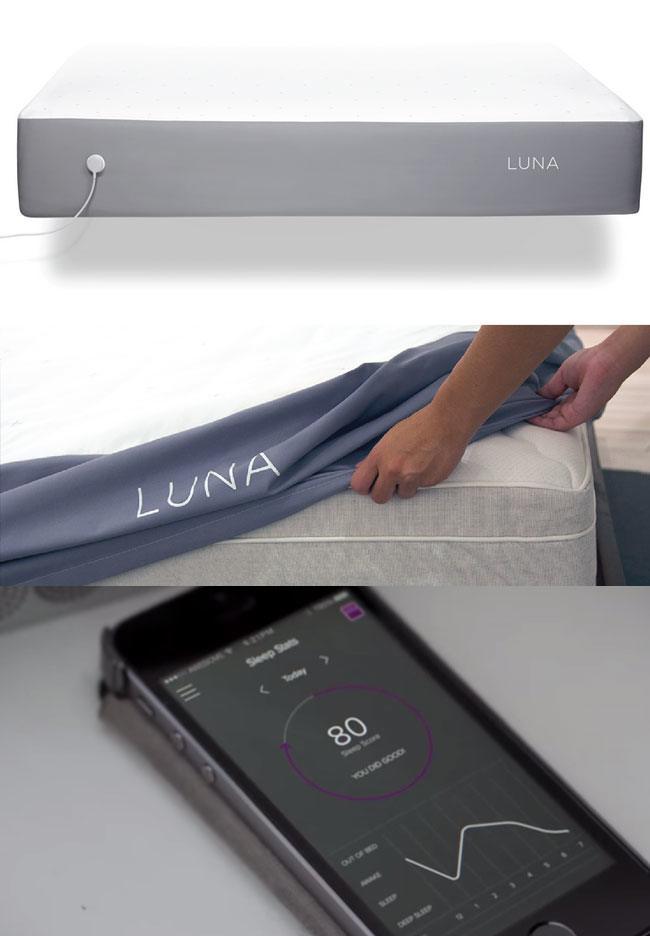 It took just hours for Luna to hit its crowdfunding goal on Indiegogo, and the campaign continues through February 26.
Check out the video below to learn more.
Related: Beddit