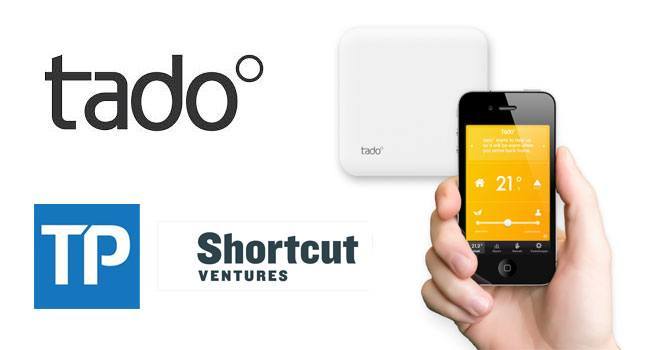 Google's mutli-billion dollar purchase of Nest was all the buzz in the smart thermostat market at the beginning of this year, with the partnership promising to transform the way consumers interact with their homes and utilities. Then in April, Nest developed a product fit for European markets in hopes of dominating the connected thermostat scene internationally.
But Europe won't be claimed so easily — at least, not if Tado has anything to say about it.
Tado is the Munich-based developer of a habit-learning thermostat similar to Nest. Unlike its competitor tado does not have a display (and only a bare minimum of buttons) but instead uses the occupants smartphone and web capabilities to control your home's temperature levels, while also taking into consideration current weather forecasts.
In addition to its smart thermostat offering, Tado recently Kickstarted a smart air conditioning system that uses geo-location signals to anticipate the user's arrival and keep the home at a comfortable temperature without wasting energy. Tado Cooling raised more than $200,000 from 1,600 backers during May and June.
In early July, Tado received $13.6 million in a Series A funding round, adding to its initial seed capital and bringing its total funding to $16.2 million.
The primary investors in both rounds were Target Partners and Shortcut Ventures. Target Partners is a German firm known for investing in promising young technology companies in Germany and surrounding countries. Shortcut Ventures is a collection of Internet and mobile market gurus who are a bit more diversified in their investments, focusing on disruptive and innovative companies no matter what market they are in. Both companies believe that Tado will shake up the smart thermostat market and continue to spread the technology throughout Europe.
With this funding, Tado will be dedicated to making sure its smart thermostat repels Nest's European invasion. As Tado founder and CTO Johannes Schwarz put it in an announcement, "The new investment will further strengthen our position and allow us to maintain the huge technological head start we have gained in covering Europe's varying heating landscape."
Do you think the funding blitz in the IoT home market is getting a little too overheated? Sound off in the forum thread.