BeagleBoard.org Foundation launched a new entry to their popular BeagleBone family called BeagleBone Blue.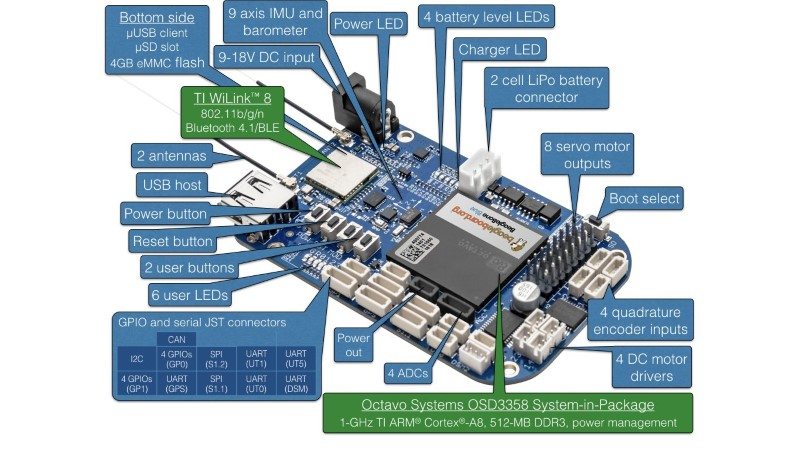 Driven by an Octavo Systems OSD3358 System-In-Package integrating a TI AM3358 1GHz ARM Cortex-A8 processor with 512MB of DDR3, 4GB 8-bit flash storage the new $80 board is compatible with Debian, ROS, Ardupilot, Cloud9 IDE on Node.js.
It will allow DIYers to have their helicopters, planes, rovers, and submarines be controlled with ArduPilot software powered by BeagleBone Blue. It will also help them add cameras, additional sensors and use a large array of available robotic language like ROS, and dronekit-python.
"People have undertaken interesting projects using BeagleBone such as underwater exploration vehicles, mills, laser-cutters, and mobile robots that can be operated via a smartphone", said Jason Kridner, Co-Founder and board member of Beagleboard Foundation.
Postscapes IoT hardware guide can be used to browse DIY to full-fledged prototyping kits for professional scale deployments where Blue with fit in nicely with its full featured spec sheet.