Snips, an AI-powered voice assistant for connected products announced last week that it has raised a $13M Series A round.
The round was led by Korelya Capital and MAIF Avenir. BPI France and existing investor Eniac Ventures.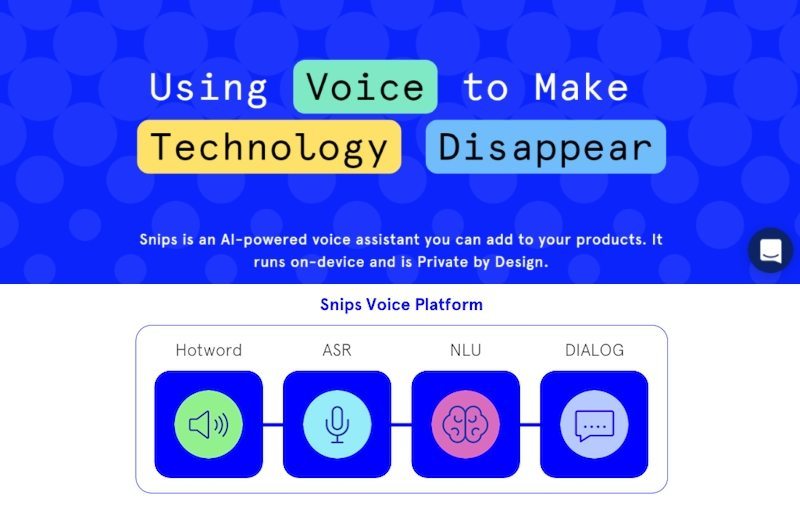 The startup previously raised $6.3M Seed round in Jun 2015 and obtained a grant of $2M in Sep 2016 with its total equity funding now reaching $21M.
The Snips' voice platform for connected devices is an end-to-end solution with features such as hotword detection, speech recognition, natural language understanding and dialog management.
A differentiating capability of Snips is that it's an on-device voice assistant and everything runs on the device that eliminates the need to send user data to the cloud servers. "A company that says they need your data is lying, or has no clue how to build technology," said Rand Hindi, co-founder, and CEO of Snips. The voice assistant can be used to turn on the lights, check weather reports, play music albums, and even brew coffee.
Unlike Google Home and Amazon Alexa, Snips doesn't ship the user's data to the cloud. Startups like Snips might be at an advantage when European digital privacy laws get enforced starting 2018 whereby companies will have to seek explicit permission to collect user data. Since its voice platform competes with the likes of Facebook's Wit.ai, Google's API.ai, and Microsoft Luis, Snips might comfortably raise bigger investment rounds in the future.
Additional activity in the space include Rokid, a smart-home, and AI company that raised $50M in January, and PeoplePower, an AI-based smart home company that raised $3.2M in May of 2017.