Bastille, a threat detection platform for mobile, wireless, and IoT devices raised a $27M Series A round.
Bessemer Venture Partners, Spinnaker VC, Comcast, Keel Funds, Ballentine Partners, and individual investors participated in the round which brings Bastille's total equity funding to $40M.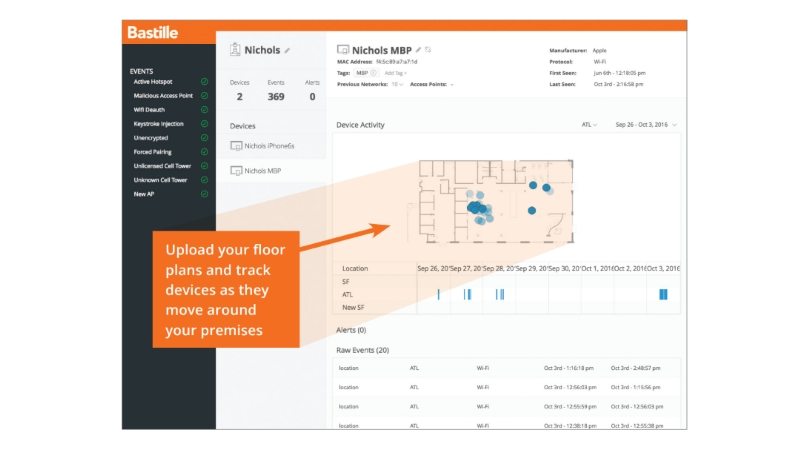 The software-defined radio technology of Bastille can be used to detect rogue access points, covert listening devices, and any device attackers may use to extract information out of the enterprise. It also uses machine learning algorithms to build RF (radio frequency) personas of devices.
The startup calls its patent-pending technology "Collaborative Bandit Sensing". Its function is to scan the spectrum of RF emitters within premises. It then builds a Probabilistic Graph Model of possible device characteristics to track and estimate device meta-information. The company's product brief calls it the "Bayesian Device Fingerprinting' whereby emitter, device, and people-device entities are identified and mapped.
Thus, a combination of RF-detection technologies of Bastille continuously monitors airspace across the entire wireless spectrum from 60MHz to 6GHz. As a result, its technology detects vulnerabilities and malicious behavior on wireless, cellular and IoT devices.
The key use cases of its threat detection technology are situational awareness to detect unauthorized devices, prevention of data exfiltration, and optimization of security resources.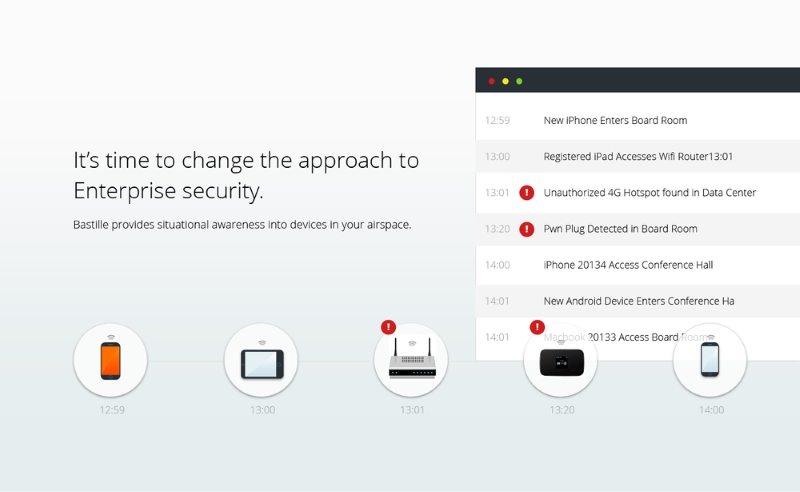 Typical intruding assets that it is capable to identify are rouge Wi-Fi hotspots, rouge cell towers, unapproved cameras, and any device that may pose threat.
The IoT security market continues to be a hot space, with recent investments including ZingBox and MagicCube in taking on the various layers and threats being targeted at IoT devices and infrastructure.