ProAxion, an industrial IoT startup offering predictive maintenance hardware and monitoring service for rotating machines raised half a million dollars in seed capital. The funding was led by Triangle Angel Partners II (TAP II).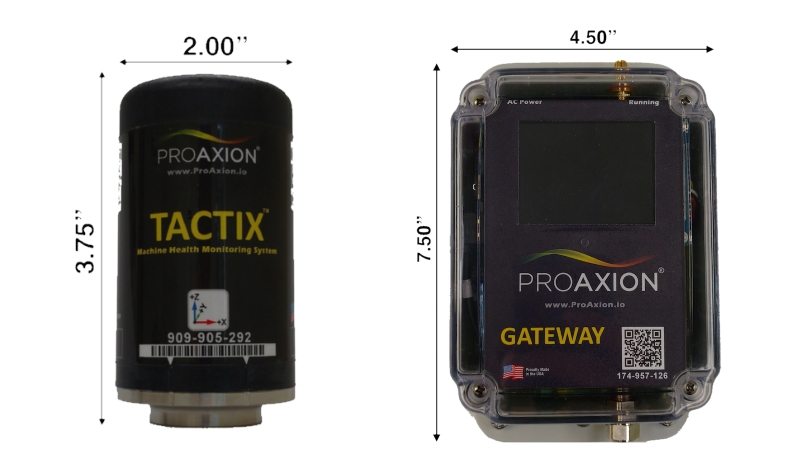 Named as Tactix, the ProAxion predictive maintenance solution consists of a mountable rugged sensor that can track vibration and temperature of a rotating machine, the ProAxion gateway having Wi-Fi, cellular, or Ethernet connectivity, and a browser-based cloud monitoring service. The service alerts are accessible via smartphone, tablet, and desktop computers.
The startup's website claims that its sensor has a rugged IP68 housing meaning that it can withstand dust, dirt, sand, and water under tough operating conditions. This makes it attractive for industrial customers whose machines often operate in excessive temperatures and under severe operating conditions. The sensor can withstand up to 250°F surface temperature.
The ProAxion sensor collects temperature and vibration data from rotating machines, such as motors, gearboxes, and pumps. Its gateway hardware then connects the sensors to ProAxion cloud via cellular, Ethernet, or Wi-Fi connection. The data is sent to the web-based cloud service where operations and IT managers can access a machine's historical and current vibration and temperature data. Managers can configure the system to send text and email alerts.
Commenting on the funding round, ProAxion's CEO & Co-Founder Justin Rothwell said "I am excited to have TAP, VentureSouth and existing investors participating in this round. It's a great vote of confidence not only in what we have already achieved but in the opportunity in front of us".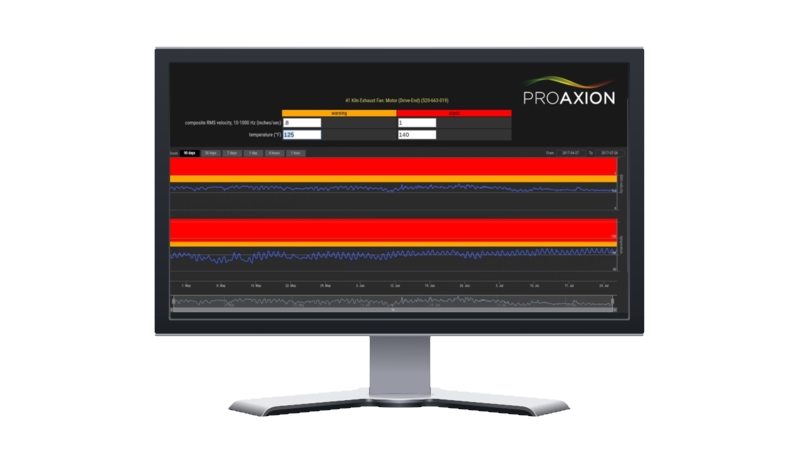 24/7 remote health monitoring of machines and plants is an attractive niche for new startups because the IT (information technology) and OT (operational technology) systems in industrial companies have until now operated n silos. It leaves managers in a fix as it hampers their ability to access plant/machine data remotely. This is where the new startups see an opportunity to offer valuable products and services and hence build a business.
Solutions such as the one offered by ProAxion and ThingTrax offer data capturing devices, gateways, and cloud-based monitoring services to reduce machine downtime, improve operational efficiency, and remote monitoring of heavy assets.
The 'remote asset monitoring' niche is getting competitive as bigger and better- funded startups are poised to dominate the niche in coming years. A competitor in the space is Samsara, a Calif-based industrial IoT startup that raised a $40M Series C round in June this year.