Armis, a Palo Alto, CA-based IoT security startup raised $17M in funding from Sequoia Capital and Tenaya Capital. Armis detects unmanaged, compromised or rogue devices and networks. It can detect rogue or unrecognized laptops, smartphones, smart devices like TVs, webcams, printers, HVAC systems, and medical devices in a corporate network.
Termed as an agentless security solution, Armis identifies IoT or unmanaged devices or networks in an environment. The company's main offering is to save enterprise customers from botnet attacks, network breaches, ransomware, and data loss.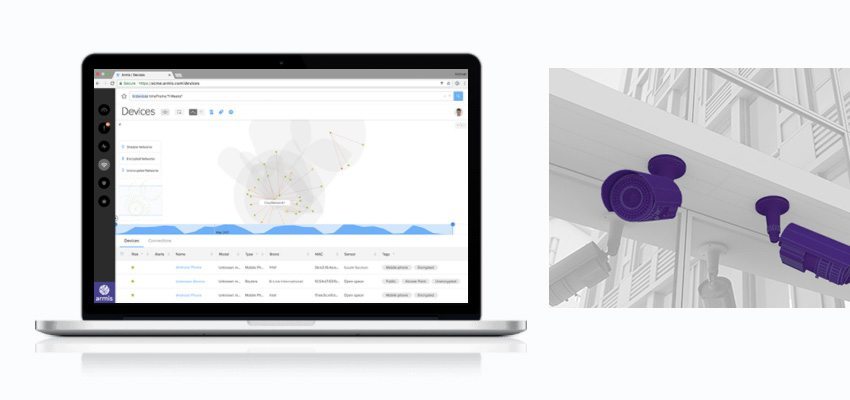 An estimate by Armis revealed that businesses are unaware of 40 percent of the devices in their environment. This creates a major vulnerability in a company network that hackers can exploit.
"The recent botnet attacks like Mirai, Hajime, and Persirai show how new IoT devices are being exploited and attacked. The fact is you cannot put an agent on most of the devices in an organization today, which means we need a new approach", said Yevgeny Dibrov, CEO and co-founder of Armis.
Apart from traditional unrecognized devices on a network such as laptops, smartphone, and tablets, the solution also allows to identify compromised Point of sale (PoS) devices and an Infusion pump exploited to administer incorrect doses.
As the number of IoT devices increase, there has been an increase in the number of IoT security solutions. Last month, AKUA, a Baltimore-based subscription data service that provides in-transit visibility of goods and shipments raised $3 million in a Seed round of funding. Similarly, Mocana, recently raised a $11 million Series F.