Mocana, a software and services provider of IoT security solutions for industrial control systems, embedded systems, and the Internet of Things raised $11 million Series F on May 16, 2017. The new funding round was led by Sway Ventures, Shasta Ventures, Trident Capital Fund and GE Ventures.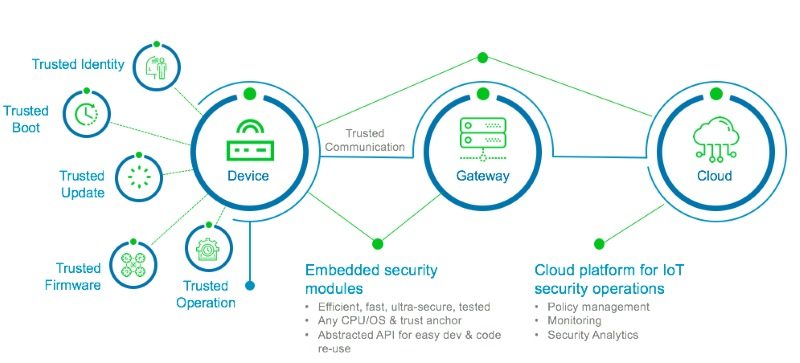 The company which started out in 2004 and boasts more than 200 industrial automation and IoT customers provides a full-stack IoT security engine that can be embedded into endpoints, gateways and cloud servers all the way up to authentication of users. The integrated solution composes of software modules and advanced services.
It secures the industrial control systems through several services including pre-boot verification of firmware; strong cryptography to validate the BIOS, certificates based signing and verification, and platform attestation.

Mocana also launched an IoT Trust Engine which is "an abstraction layer that leverages new security features from chip makers like ARM Ltd. and Intel Corp., coupled with automatic certificate management", wrote Duncan Riley of Silicon Angle. From system boot up to control system operations, the platform is a unified cyber security solution for IIoT.
The company's Total Equity Funding $76.26M in 8 Rounds from 10 Investors. It also includes a debt-financed round of $4.47M in Jan 2015. Postscapes IoT Security Guide can be used to find and compare companies offering IoT security services. Other companies that recently launched their IoT security solutions include Cloudflare Orbit, an IoT security alliance, and Homeland Security Department investing in five IoT security startups.