TrackR, a startup that helps track lost keys and everyday items through its Bluetooth-enabled device and smartphone app raised a $50M Series B round.
Revolution Growth led the round with participation from Foundry Group, Amazon Alexa Fund, DoCoMo Capital, The Glenmede Trust and Bespoke Strategies.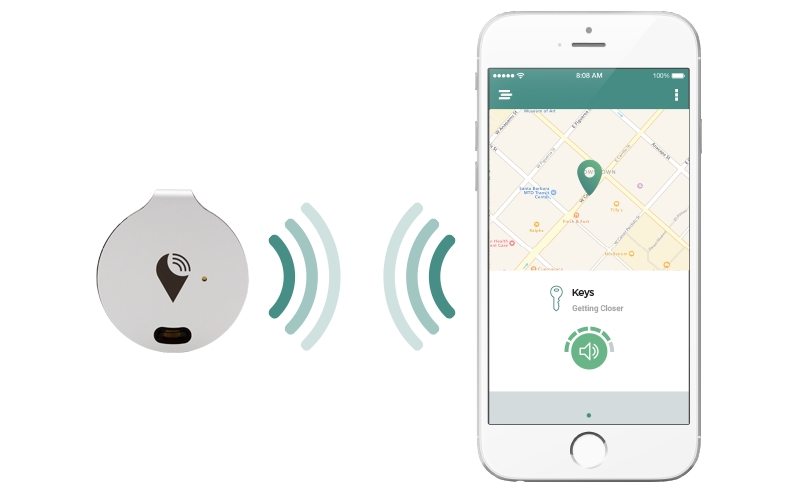 Founded in 2009, TrackR has shipped more than five million devices, though it first raised major venture funding of $10M in 2015.
Its core products are TrackR sticker, TrackR wallet, TrackR bravo, and TrackR pixel. TrackR Bravo is a coin-sized device that can be attached to everyday items. TrackR app can be used to locate the missing item in seconds. Users can ring their missing item or get a reminder to grab the item before leaving premises.
"With this round of funding, we will redefine personal organization by ensuring nothing is ever lost for millions of consumers while continuing to maintain our leadership position in the intelligent tracking space," said Chris Herbert, CEO and co-founder TrackR.

TrackR's main competitor in the Bluetooth tracker market is Tile. The item-finder gadgets have a limitation in that they rely on Bluetooth connectivity that has a low-range. To offset the limitation, both TrackR and Tile offer a 'Crowd-locate' feature. When the lost item is outside the Bluetooth range, users receive a confidential location update when another TrackR (Tile in the case of Tile App) user walks by the tracked item.
However, a key requirement is that enough number of people are using the device so that crowd-locate become a useful feature.