Boeing HorizonX Ventures, Boeing's venture capital arm has invested $15M in Series A of Myriota, an Australian IoT startup developing small low-cost, low-power transmitters that connect directly to satellites in orbit.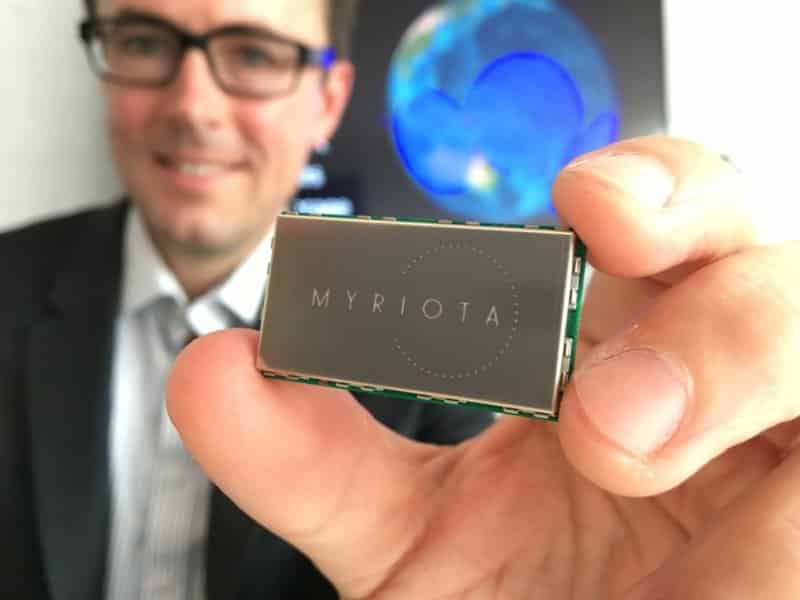 The latest round was led by Australian VC firms Main Sequence Ventures and Blue Sky Venture Capital and the startup plans to use the funding proceeds to expands globally and to add more satellites for better connectivity. Myriota started out of the University of South Australia's Australian Space Research Program and has quickly proven its technology of nano-satellites for the internet of things (IoT) connectivity.
The startup's connectivity solution will help connect millions of devices to the internet via dedicated satellites. The data is collected at a granular level for uses cases such as monitoring the level of water tanks or even track individual cattle without the need of a base station.
However, one of the major challenges in this satellite tech space is regulatory approval as Myriota will have to work with Australian regulators to get permission to develop and launch its own low Earth orbit constellation of nanosatellites. The company previously planned to launch its satellite as a rideshare aboard a SpaceX Falcon 9 rocket in February (the mission was later postponed by SpaceX).
Myriota is not the only direct-to-orbit satellite communication startup trying to dominate the emerging IoT/M2M connectivity market. Others that have recently raised funding include satellite-based IoT network provider Helios Wire raising $4M in venture funding in Aug last year followed by a Swiss company ELSE getting $3M to provide connectivity to IoT apps via its nanosatellites.
Long before these emerging startups, it was Kepler Communications announced its $5M seed round to launch its nanosatellites in Earth's orbit by the end of 2017 (it finally launched first satellite to space and began testing telemetry and control of the spacecraft from our ground station in Markham, Ontario in Jan 2018). As opposed to geo satellites, low Earth orbit (LEO) satellites are much cheaper and easier to launch and have a reduced distance to devices on the ground. This enables lower round-trip latency and minimized transmit power on the ground.