Armis, a Palo Alto-based IoT security company raised a $30 Million Series B led by Red Dot Capital Partners, Bain Capital Ventures, Sequoia Capital and Tenaya Capital.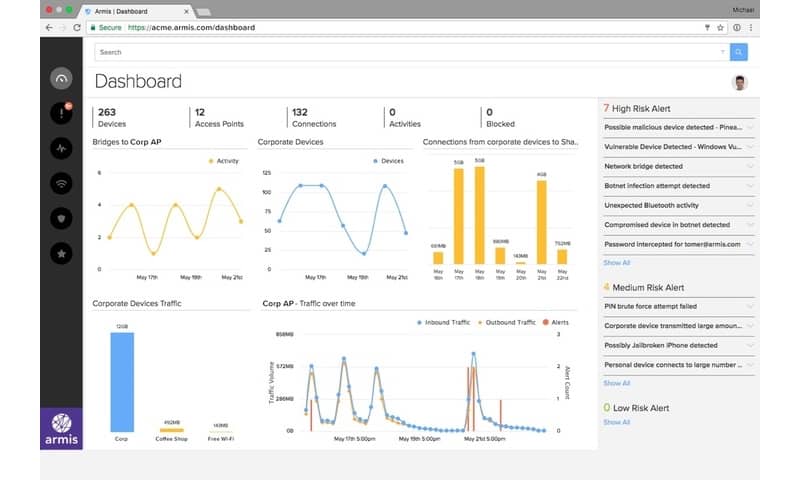 The company previously raised $17M from Sequoia Capital and Tenaya Capital in June last year whereby the latest round brought total equity funding of Armis to $47M. It plans to use the raised funds for expansion of its sales, marketing, and product development teams.
The core solution by Armis is an agentless monitoring and visibility to all devices present on an enterprise network. These may be connected devices like laptop computers, smartphones, TVs, webcams, printers, HVAC systems, and medical devices that might be used to mount an attack on a network.
Typical threats Armis customers can expect to thwart include botnet attacks, network breaches, ransomware, and data loss. Typical industries served by Armis include finance, manufacturing, and healthcare.
A key concept Armis focuses on is protection from 'shadow IoT'. Just like shadow IT in which employees of an organization may use unauthorized apps like Dropbox or other cloud apps, Armis helps enterprises to mitigate the threat from shadow IoT devices that were not explicitly approved but are so pervasive that one way or other employees start using them in offices. These may include webcams, Smart TVs, Alexa, Amazon Echo or other services.