Shoof Technologies, a startup providing wireless technology for the Industrial IoT raised $4.5M in seed funding. Kleiner Perkins and Modiva Japan led the round.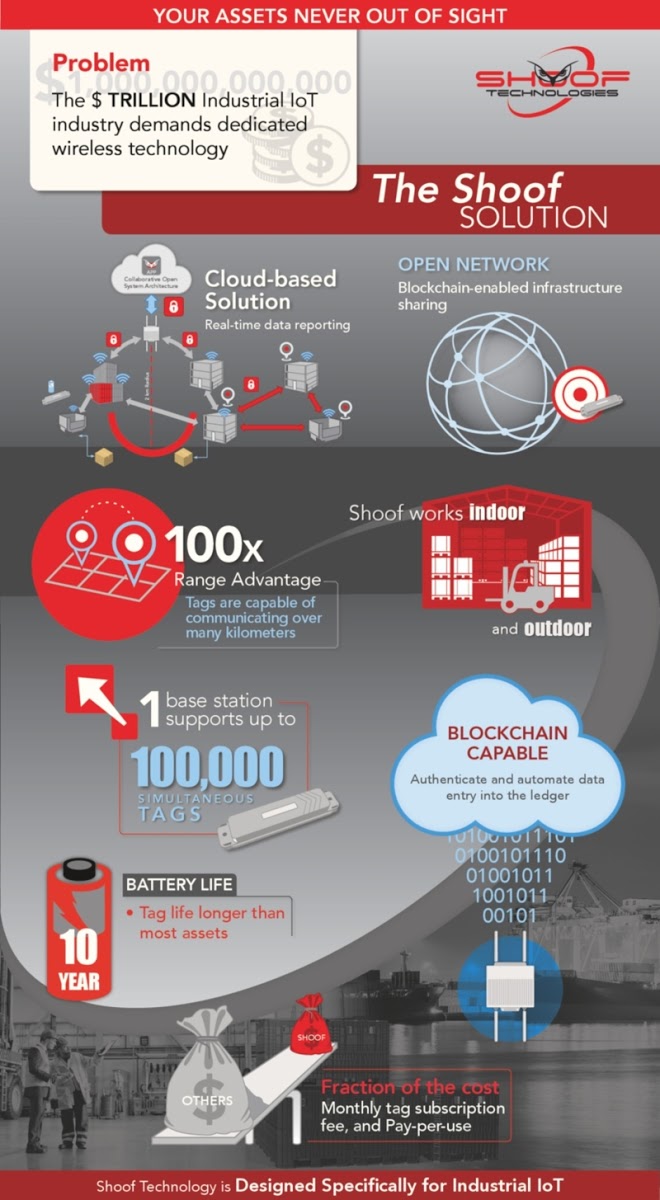 Shoof's manufacturing and logistics customers will be able to use the solution for indoor and outdoor asset monitoring and tracking in early 2018. Shoof Tech's solution consists of a cloud platform and equipment – including base stations and tags. With the current funding, Shoof plans to focus on manufacturing and transportation sector.
The startup's primary focus in tracking indoor assets as the current wireless technologies such as GPS and cellular connectivity put a lot of strain on sensor battery. The batteries die out in a few hours making the solution inadequate to withstand the ruggedness of industrial settings. This is where Shoof Tech's solution can fill the gap and provide round the clock industrial-grade internet connectivity to expensive assets.
"We are excited to partner with such reputable firms who share our vision of empowering the supply chain and logistics industries with efficient asset-monitoring and tracking connectivity technologies," said Ra'ed Elmurib, CEO, Shoof Technologies. The startup operates on a 'subscription-based' business model whereby its customers incur a monthly recurring fee hence saving the latter from significant infrastructure set-up costs that any industrial-grade IoT solution requires.
Another asset intelligence startup Alchemy IoT recently raised $4M in seed investment.