Farmobile, an Agtech company that collects farm data via its hardware and software solution raised a $18.1M Series B round this week. Notable investors that participated in the funding round include Dutch Agtech venture capital firm Anterra Capital, crop insurance provider AmTrust Agriculture Insurance Services and private investors in Kansas City.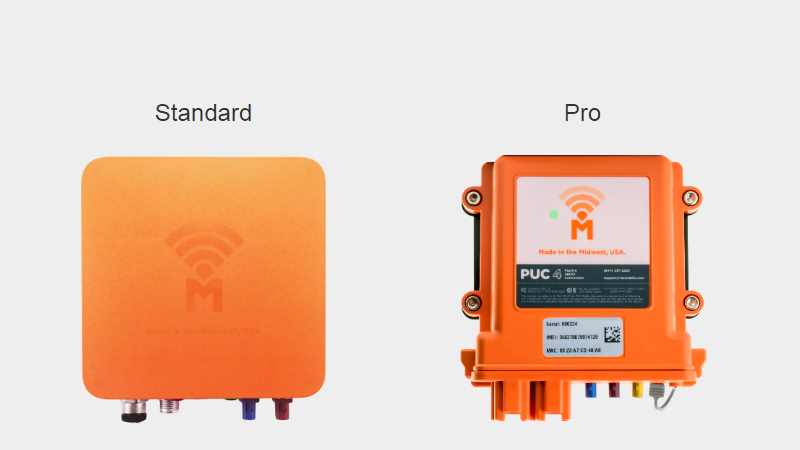 Farmobile PUC
The startup, co-founded by Jason Tatge, Heath Gerlock, and Randy Nuss previously raised $5.5M Series A in Dec 2015 from Anterra Capital. The latest round brings Farmobile's total equity funding to $23.6M since it launched in 2013.
The IoT component of the Farmobile solution is a small device called PUC that installs on farm machinery. The system uses PUC to listen and wirelessly send machine data to a cloud-based Farmobile account. The PUC implement plugs into the ISOBUS of the tractor, or straight back into the terminal. These data collected from the farm is called EFR, or simply put Electronic Field Record. EFRs can then be shared with 3rd parties via Farmobile's cloud-based dashboard.
Farmers can take corrective actions based as the system allows 3rd parties to remotely upload prescription and documentation files and directly transfer them to machines and operators for immediate use.
The latest round of funding by Farmobile is by far one of the biggest that Agtech startups have raised this year. The Yield, an Australian Agtech startup closed $6.5M Series A round in April this year followed by Agtech startup Freight Farms that closed $7.3M Series B the following month.
As the Agtech market heats up, IoT-based smart farming startups are battling for customers and investment dollars. View our smart agriculture resource page filter and discover IoT agriculture resources.