StormTag is a miniature weather station, condensed down to the size of a keychain fob. And it's small even by that standard, barely bigger than the coin battery that powers the internal sensors and Bluetooth Low Energy radio for up to a year.
Available in two waterproof versions, the basic StormTag tracks barometric pressure and temperature. The StormTag+ adds humidity and ultraviolet light sensors. Attached to a keyring, a jacket, or other outdoor gear, it becomes a personal weather station that logs the conditions wherever you are. And of course it works just as well nailed to a doorframe, porch railing or fencepost to monitor conditions at home.
Users can contribute their anonymized data to a crowdsourced weather database, which could increase the frequency and quality of weather data collection. A town or city may only have one or two full-scale weather stations nearby, which means the data and forecasts don't always reflect conditions in every neighborhood. Distributing the sensors among users all over town should allow StormTag to make more accurate, personalized forecasts.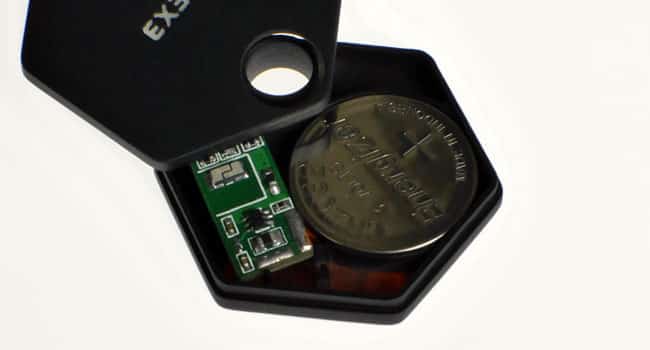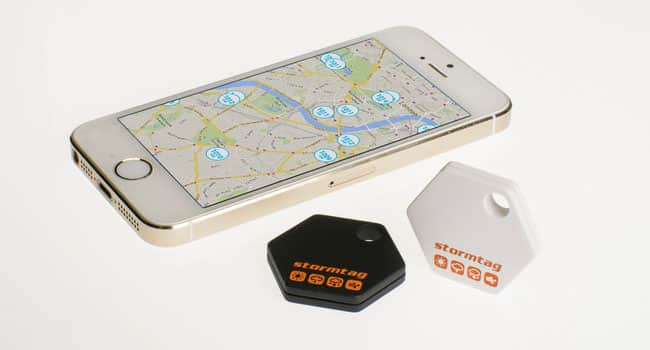 StormTag easily met the modest goal for its Kickstarter–it's the latest product from mobile accessory firm Hex3, and much of the technology and manufacturing will draw on the company's existing resources. The campaign runs through July 25 for those wanting to guarantee a first-run preorder. Learn more in the video below.
Related: PressureNet, WeatherCloud, Netatmo