Array of Things
Created by researchers at Argonne National Laboratory and the University of Chicago, Array of Thingsis a network of sensor boxes that will be mounted to lampposts and other infrastructure around Chicago.
With the city government's approval, each "node" in the network will collect block-by-block environmental data about temperature, humidity, light, air quality, and eventually even wind and precipitation. The nodes will also use a combination of noise levels, vibrations, and proximity detection of Bluetooth- and WiFi-enabled devices to get a rough measurement of vehicular and pedestrian traffic. Captured data will then be reported via cellular connectivity to an open database.
The researchers are quick to point out that no personal or identifying data will be collected in the process, and the entire project will go through multiple levels of public, academic and governmental review to make sure security and privacy are protected. The hardware and software are all open-source, and will be released on GitHub once the initial designs are finalized.
With the data the Array of Things generates, researchers, residents, city planners and other groups will have an unprecedented window into the life of Chicago's urban environment. Weather forecasts could be improved based on the "microclimate" of specific neighborhoods. City managers could analyze traffic and weather patterns to better predict which streets need maintenance. Navigation apps could suggest more- or less-trafficked routes for both cars and pedestrians, or pick routes based on current air quality measurements.
Outside developers will be free to integrate the data into other apps, alongside the data already made available to them through the Chicago Data Portal that currently has 200 datasets and an API.
The first set of nodes will spend the winter on the Argonne National Laboratory and University of Chicago campuses for reliability testing. Researchers are working with the city on a pilot project agreement that would place additional nodes along Michigan Avenue in spring 2015, with the eventual goal of placing 500 or more nodes throughout the city by 2017.
Learn more at ArrayOfThings.github.io.
Related: Hello Lamp Post, Strawberry Energy
Featured in Channel: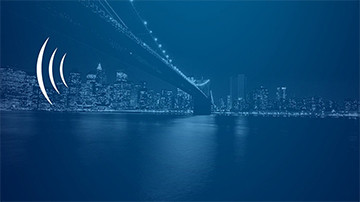 Smart City Applications
A spotlight on the products and companies
View