MIMMI
Emotional gateway to Minneapolis
The creation of design firms Urbain DRC and INVIVIA, MIMMI (Minneapolis Interactive Macro-Mood Installation) is an inflatable sculpture installed in the plaza of the Minneapolis Convention Center that captures and displays information from the activity levels in the surrounding area as well as aggregating the general sentiment of the cities residents using real-time Twitter data.
The innagural winner in the cities Creative City Challenge MIMMI uses open source textual analysis tools to determine if a tweet sent from within a 15 mile radius of the Convention Center has a positive or negative focus. Using a 4,000 word database each Twitter message is connected to a certain color, if the aggregate mood is negative wifi-enabled LED bulbs inside the sculpture will display cool colors and if more positive will shift to warmer tones. The rate of the how fast the mood is shifted depends on the rate of Twitter posts being sent.

Visitors to the plaza also shape how MIMMI reacts. An integrated water misting system creates a cooling microclimate around the sculpture during the daytime when people approach the sculpture and their proximity can shift the overall color display (and the collective city "mood") in a warmer direction through their visit.
For more details on the project and to see a live stream of the sculpture's current condition visit Minneapolis.org/mimmi.

Additional: Competition details, Minnesota CBS
Related: Networked Art, Green Cloud, Connecting Light
Image Credits: Meet Minneapolis

Via: Creators Project
Featured in Channel: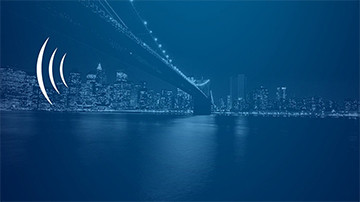 Smart City Applications
A spotlight on the products and companies
View