Grillo
Let Grillo worry about earthquakes
Seismic sensor networks are often the province of academia or government, but one Mexican startup is taking an entrepreneurial approach to providing early warning of earthquakes. Grillo (which means 'cricket' in Spanish) is taking advantage of low-cost accelerometers and wireless modules to build affordable consumer devices that can both extend the earthquake detection network and act as an in-home alarm system when a quake is on its way.
The Mexican government does have a seismograph network called SASMEX in place in the area surrounding Mexico City, which has unusual geology that makes it extremely vulnerable to earthquakes. When a quake is detected, emergency alerts are broadcast on radio and television, but the officialSARMEX devices that can receive a direct signal and sound the alarm often cost upwards of 18,000 pesos ($1,000).
Grillo's boxy devices, by contrast, run closer to $50. Made with a custom circuit board design, they can receive the SASMEX signal, but also connect over Wi-Fi to Grillo's cloud servers. Drawing on uploaded accelerometer data, Grillo can turn each device into a node in its own parallel seismic detector network — and can push its own alerts back to Grillo devices. A speaker and LED ring in each device provides a visual and auditory alarm that allows for precious seconds of preparation before a quake hits.
Because it's not tied to seismograph stations in a specific geographic area, Grillo's alert system has the potential to go international. And you don't have to pay for a device to take advantage of the early warning network; the company is planning to offer free alerts, presumably via an app, to anyone who requests them (though factors like network coverage may man the message won't reach you as quickly as it would with a dedicated device).
Grillo crowdfunded an initial run of its devices in Mexico, and is now working on an updated version for the global market that will take full advantage of the cloud. In October 2015 the company received a $150,000 grant from USAID's Development Innovation Ventures program.
Learn more about Grillo in the video below.
Related: Brinco, 14-year-old hacks a twitter earthquake warning system, Jawbone earthquake analysis demonstrates unexpected uses of IoT data, Harvesting energy from earthquakes
Featured in Channel: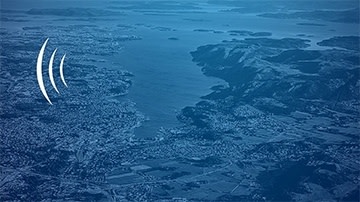 Connected Environment
A spotlight on the products and companies
View