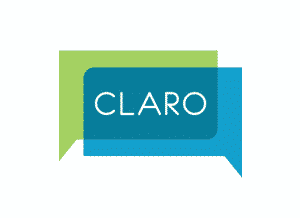 This is the nineteenth segment in the Postscapes Interview Series with some of the top people influencing the Internet of Things.
---
Interview:
Can you give us a little background about yourself?
I am the Co-Founder of Claro Partners, a Barcelona-based consultancy focused on helping both corporations and startups to navigate disruptive shifts in society, technology and business. Most recently we have been exploring the Internet of Things to better understand the disruptive impact it'll have on how people live and the services that companies provide to them.
What are you currently working on or are most excited about?
There are a few things that I'm very excited about right now. First is our ongoing research at Claro into the IoT, which is shaping our unique perspective on the evolving landscape. We're really enjoying working with different clients to use our tools, frameworks and workshops to help them to identify their specific IoT opportunities.
Secondly, we're also focusing on interacting with the IoT Creators, as we call them – those individuals who are passionate about this topic and are taking a lead in driving the innovation. For example, we recently ran our first IoTLab in Chicago at the WebVisions conference, where we brought together a great mix of people with different backgrounds to create and develop IoT-enabled services – all in a weekend. It was an exciting event, with entrepreneurs from different backgrounds: mostly designers, developers strategists and makers. We used some of our own tools, including the IoT Landscape (which maps out over 400 different IoT-enabled services and enabling technologies), and the IoT Canvas, which can be used to develop the diverse elements needed when creating a full IoT product and service package. We're excited to work in the midst of all this activity, and help to guide and nurture the innovation that's emerging from both the large and small players.
Last but not least, I'm thrilled about the accelerator we are building in Barcelona in partnership with Startupbootcamp, focused exclusively on Data & IoT. It's an accelerator for the brightest startups with big ideas in this space. We're hoping to capitalise on Barcelona's growing and active startup community and make the city a real centre for innovation around the hot topics of Data and the Internet of Things.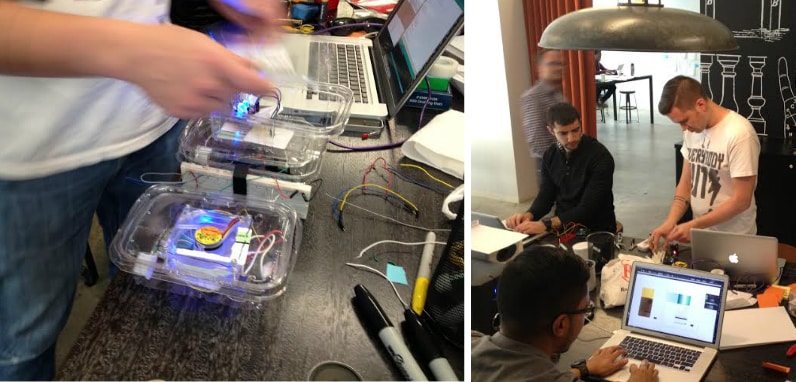 How do you and the team at Claro view and use the "Internet of Things" term internally and when working with clients?
For us, it has become a kind of proxy for the internet expanding into the physical world, although we don't really like the term in itself. We recognise that it is a term with which our clients are familiar but it is too often used to refer to a new market which could be addressed with one solution or product. For us, it is a vexed term, as it refers to something only just emerging. Who knows what the Internet of Things will indeed become? So, when we talk about the IoT, rather than referring to the technology itself – the standards, the connectivity, the infrastructure – our focus is much more on the value for people that can come from the new interactions that the IoT will enable.
We see this people-centric take on the IoT as something quite different from a lot of the conversation happening around the topic right now, which is exciting and valuable to our clients.
Your IoT Canvas provides an overview framework to start brainstorming about new IoT applications. How do you see the service layer of the diagram evolving over the next few years?
We see services as the ultimate value of the IoT. We think that the IoT (in the sense of the whole concept of the internet expanding into the physical world) is nascent and we are only at the beginning. Much like the internet in the early days, the focus is on getting people connected – to getting the infrastructure there. At some point, connection will be a given and the real value will lie in the services that can be built on top of that massive network.
What new capabilities can this technology bring? What new services do we really want? How can they help us to live our lives better? We predict that this evolution will continue as "things" get increasingly connected to the internet. Furthermore, many of these services – much like those on your smartphone today – will be designed, developed and delivered to you by startups, entrepreneurs and passionate individuals. Established companies need to realise that not only does the IoT bring about disruptive technologies, but actually disrupts traditional business models and ways of working. If they embrace this, there are many opportunities for innovation.
When exploring the potential of IoT technologies and services with clients do you see any common question threads or hesitations pop up?
We see that many clients, when they think of the IoT, think about technology first. The magic statistic of "50bn devices connected to the internet by 2020" pops up in IoT powerpoint presentations the world over and appeals greatly to companies wanting to get a share of this apparently huge "IoT market". However, this perspective can lead companies to a stick-a-sensor-on-it mentality, and misses the wealth of opportunity for human-centred value that can be built on top of a highly-networked society. We believe it is in these services to people directly, rather than in the number of devices, that the IoT has great opportunities.
Where do you see the Internet of Things and its technologies creating the most impact?
In the same way that the internet itself has had an impact on every area of life and commerce – not just one demographic, industry or geography – so will the IoT. Of course, not everything will happen at once and some areas will grow quicker than others.
For example, connected objects and the technology behind them originally emerged for use in B2B applications like logistics and environmental monitoring. Now, this same technology is being translated into consumer applications to provide users with new capabilities in areas like health, wellbeing and the home. We think that is when the IoT will really take off: once it is integrated into people's lives. However, a clear vision for that user experience is still lacking.
Claro is made up of quite the interdisciplinary team. Do you see any new job titles or a required set of skills needed for companies to operate successfully within the space?
We intentionally gather people with a mix of backgrounds at Claro, to bring together a range of perspectives from individuals with different experiences and expertise. We work a lot in teams, and all get involved in each aspect of the work.
This multi-disciplinary approach would also work very effectively for companies who look to develop IoT-enabled products and services, as the bridging of physical and digital can be pretty complex and requires expertise in several areas. There are many challenges when developing either a physical product or a digital service, but when the two are combined to make a whole seamless experience, the complexity is multiplied! We think that to be successful in the IoT you need to bring together strategists, designers, makers and developers at a very early stage, which is why we are targeting those profiles for the IoTLab.
Shout-outs: Are there any sites/people/articles or books that have really inspired you lately?
As part of our research, we spoke to many experts, entrepreneurs and business leaders who gave us insights into the IoT from their own perspective, explaining their hopes, concerns and ideas about how to create value and innovate in the space.
Whether they take a big-picture view like Rob van Kranenburg and Florian Michahelles, build a disruptive technology like BERG, launch a consumer product like Lockitron or the Good Night Lamp or nurture the passionate entrepreneurs like Dragon Innovation does, every angle enriches our understanding of the IoT landscape, shapes our point of view and enables us to spot new opportunities.
So yes, a shout out of thanks to all the people who gave us some of their time and have helped us make sense of a very young, shifting and complex landscape.
Thanks for taking the time to talk to us.
If you would like to contact Aldo or learn more about Claro partners and their approach visit Claropartners.com or follow their latest at @Claropartners and @aldodj.