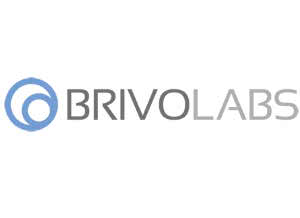 This is the twentieth segment in the Postscapes Interview Series with some of the top people influencing the Internet of Things.
---
Interview:
Can you give us a little background about yourself?
I have about 14 years of experience in leadership roles with technology companies and now drive the vision of Brivo Labs, an Internet of Things company leading the emerging Social Access Management market.
Prior to becoming the General Manager of Brivo Labs, I was the Senior Director of Sales Operations for the parent company, Brivo Systems. Before that, I founded and was the President of energy + light + control, a local custom electronics design, installation and integration firm headquartered in Washington DC, which I sold in 2012. Always with the entrepreneurial mindset, I've owned and established several startups in the DC metro area as well.
What are you currently working on or are most excited about?
We are most excited about what we are doing around the Social Access Management market. We want to simplify and enhance everyday experiences of going into places. We do this by developing innovative products and providing services that allow you to interact with physical buildings and devices using your social identity. Examples of this are our API, SAM, and our visitor management system, Rändivoo.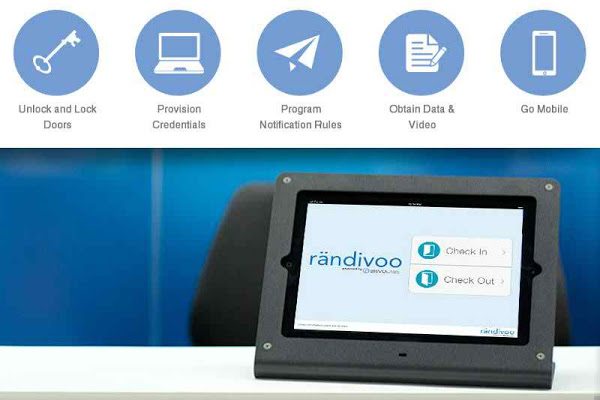 One recent example of the API in action comes from your OKDoor Google Glass app. Can you tell us a little more about this?
Everyone has experienced the frustration of walking up to a house, apartment or office to the unwelcoming moment of not being able to alert someone you are there or even worse, gain entry. You are left thinking: Is the doorbell broken? Can they hear me knocking? It's a common problem people encounter frequently with a simple solution.
The OKDoor Glassware was created to highlight one of the many capabilities of the SAM API and now serves as one of the first integrations that connects Google Glass to physical access management. OKDoor receives an image from an outdoor camera when someone approaches the door. The wearer is then given the ability to allow or deny entry and unlock the door simply by tapping on the interface.
Social authentication and provisioning of access is implemented by connecting with leading social network platforms such as Facebook, LinkedIn, Twitter and Life360 and all done through SAM. The SAM API also provides developers with the resources to perform data analysis, manage devices, authorize schedules, get access to hosted IP video and offers real time device control with remote automation.
Where do you see the Internet of Things and its technologies creating the most impact?
I see IoT and its technology creating the most impact in home automation, corporate, and places where consumers want services, products, or medical. Pretty much everywhere. Its not a case of "if", its a case of "when and how soon."
I really believe IoT will impact everything as everything will be digital and everyone will want to interact with "it" via mobile and wearable devices. Plus the low boundary of entry to create an app and continued development and understanding of APIs are going to create a lot of cool and useful products and solutions in just about every industry.
Its an exciting time to be a developer. They are the plumbers and electricians of the virtual world making all the "things" people use digitally, actually work. We see developers using our API, SAM, to connect the virtual world to the physical world and allowing peoples social identity to be authenticate who they are. This will enhance the way people interact with buildings. Make those buildings social and alive.
Why can't I tweet my dry cleaner that I am on my way to pick up my laundry and as I pull into the parking lot it lets me know that it is ready? Why can't the Smithsonian Air and Space Museum know we have arrived and it welcome me with exciting information about the new exhibition it knows I am interested in using my preferences and history? Why doesn't Churchill Downs let me know with a text or a message that gate 45 is actually the better gate for me to go through as my seat is close to it and there is no line? This can all be done through wearables, my mobile phone, or tablet. It doesn't matter what device I have, it knows and we are connected.
How do you and the team at Brivo Labs view the "Internet of Things" term?
We view the "Internet of Things" term as a label for the next great movement for companies and consumers. It reminds me of everyone "going green." There is a ton of conversation, big ideas, wishes, desires out there and only a handful of people actually doing it. More will come. We are just at the beginning.
Shout-outs: Are there any sites/people/articles or books that have really inspired you lately?
I was recently inspired by attending Salesforce.com's conference,Dreamforce last month. It was exciting to see an entire industry that was traditionally focused on the virtual world ready to bring it to the physical world. Very exciting.
Thanks for taking the time to talk to us.
If you would like to contact Lee or learn more about Brivo Labs and their API and Social Access Management products visit Brivolabs.com or follow their latest at @BrivoLabs and @lodess