You're at a museum, contemplating a Monet from a comfortable distance. Suddenly your view is obstructed by another patron, who shuffles right up to the frame and spends several frustrating minutes peering at the adjacent information plaque. Sound familiar? Well, it doesn't have to be that way.
The Enso Platform, from Australian-based Art Processors, lets museums strip away all those signs and wall cards in favor of a location-aware mobile app. Whether on their own device or a loaner from the museum, visitors can access all the usual information about the artist, the subject, the materials used in each piece — not to mention multimedia content — and they can do so at their own pace, without standing smack dab in front of Water Lilies.
Enso ties the gallery's floor plans to a variety of indoor positioning systems, including those based on WiFi and GPS. Art Processors also offers their own system of Bluetooth Low Energy beacons, called Enso Locate. Museum staff use Enso's web dashboard and custom CMS to assign three-dimensional x, y, and z coordinates to each piece and curate the information visitors will have access to through the mobile app when that piece is nearby.
Clearly Enso can streamline much of the visitor experience — for instance, by integrating informative text, self-guided audio or video tours, museum maps, and more into a single app. And there are plenty of advantages for the museum as well, from data on how patrons navigate the space and what artworks and exhibitions they spend the most time with, to the freedom to design more creative gallery layouts.
Both Art Processors and the Enso Platform grew out of a partnership with the Museum of Old and New Art, in Hobart, that began in 2009. When surveyed, more than 70% of Mona's visitors said they preferred the resulting mobile experience over a traditional layout with wall plaques. That project evolved into the Enso Platform, and Mona upgraded to the Enso Locate positioning system in November 2013.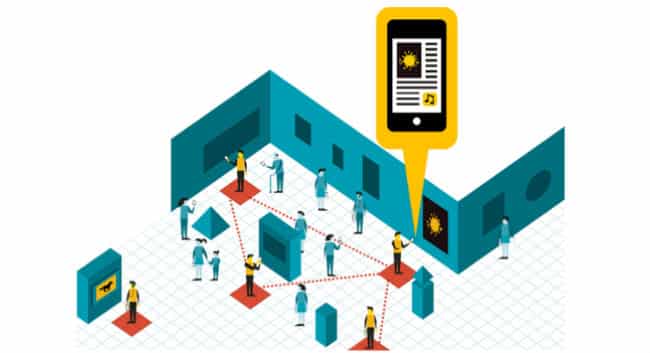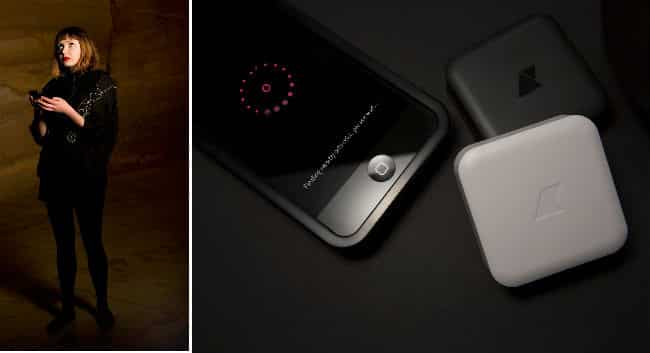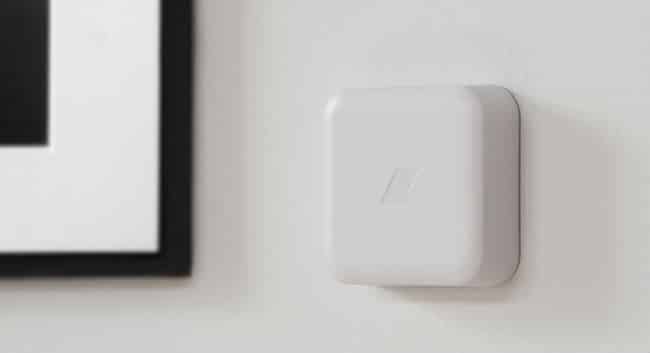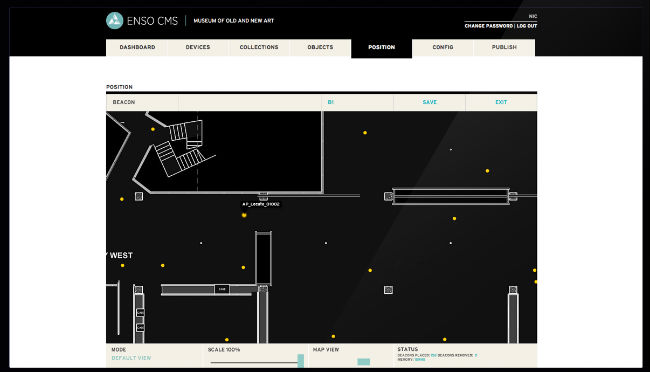 Will more museums and other cultural attractions follow suit? We'll have to wait and see — assuming nobody blocks our view.
Have you been to Mona and used the Enso app? We'd love to hear about your experience. Let us know in the comments.
Related: Estimote, In-Store Analytics