Part of the vision of the Internet of Things is that it will usher in a world where every object around us is, to some extent, programmable. So far lightbulbs are the poster child for this concept, with brightness settings, strobing patterns, and millions of colors selectable through smartphone apps. A similar power of control over our surroundings is developing in other products, including some where you might not expect it — like car engines.
Roush, a company known for its high-performance vehicles and after-market parts, is now selling a $1700 Active Exhaust system that gives drivers control over the sound of a Mustang's engine. By opening or closing exhaust vents, the system can "tune" the engine from a quiet purr to a throaty roar. Car owners can choose from several preset modes, or create their own custom tunings, by attaching a Wi-Fi dongle to the vehicle's diagnostic port and connecting to the Active Exhaust system with a smartphone app.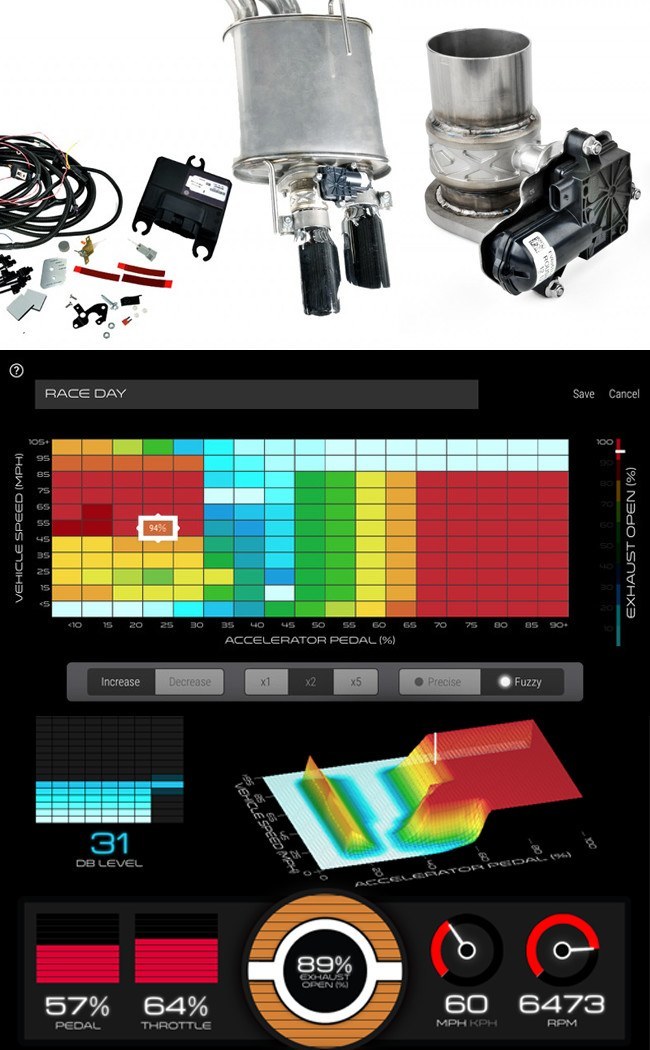 Ultimately, this is just one of many ways that the IoT is allowing individuals to personalize their immediate environment. How these technologies will interact with community standards remains to be seen (or, as the case may be, heard).
Check out the video below to hear for yourself how Roush's Active Exhaust changes the sound of a car engine in real time.
Related: Connected Car Devices, Fobo Tire, Quietyme, Veniam's "Internet of Moving Things", Automatic's vehicle app store