TOPP
Tagging of Pacific Predators
The TOPP (Tagging of Pacific Predators) project began in 2000 as part of a 10-year, 80-nation "Census of Marine Life" research study to help better understand and protect how life is actually operating in the world's oceans.
The program is currently managed by NOAA's Pacific Fisheries Ecosystems Lab, Stanford's Hopkins Marine Lab, and the UC Santa Cruz Long Marine Laboratory and has tagged more than 4,000 individual animals across 23 species of predators that inhabit the Pacific Ocean with biologging sensors and tracking technologies.

The TOPP project uses several types of tags in their research studies:
Once attached to the animals the tags send their location and sensor data to the Argos satellite (which is dedicated only to monitoring data focused on environmental research and protection) orbiting 850 km above the earth for the scientists to access. TOPP researchers then combine this information with other sea surface temperature maps and current chlorophyll location models to help them study specific species migration patterns, better manage fisheries, and help define management policies to protect the animals from being caught in nets or other industry activities.
A video overview of the project's research is embedded below or you can visit Topp.org for more information on the project's research results or to view movements of a particular species on the project's interactive maps.

Related: Lotek Wireless, Bumblebee project, Snow leopard protection, TagAGiant
Additional: Biologging technologies: new tools for conservation. Introduction (PDF)

Via @SmartThings
Featured in Channel: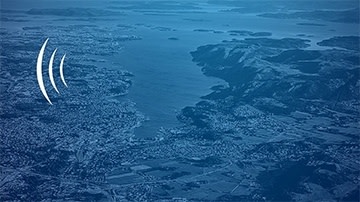 Connected Environment
A spotlight on the products and companies
View