Here in Colorado, we know that exploring the snow-covered backcountry of the mountains can be a beautiful and exciting experience. We also know that it can be dangerous, not least because of the risk of avalanche. AvaTech, a startup with one foot on the MIT campus and the other firmly in "snow country" (Park City, Utah), is bringing the power of the Internet of Things to bear on avalanche prediction.
One risk factor of avalanches is when a layer of dense, heavy snow sits on top of lighter layers. Any disturbance, such as the weight of a backcountry skier, can set that top layer in motion. Snow safety professionals, like Forest Service rangers and safety crews at ski resorts, do their best to keep tabs on the state of the snowpack and to predict where avalanches are likely — but traditional methods involvedigging a snow pit and making manual, subjective assessments of the layers of snow.
AvaTech's SP1 is a pressure-sensing electronic probe that eliminates all of that laborious and time-consuming work. Users simply push the extendable pole into the snow at the spots they'de like to test. The device records the force being exerted to push it through the snowpack at a rate of more than 5,000 measurements per second. The data appears almost instantaneously on a small LCD screen set into the handle, showing a detailed graph of how the density of the snow changed as the probe went deeper. The SP1 is powered by two AA batteries, which can last for weeks while the device sleeps, folded compactly inside a backpack, between tests.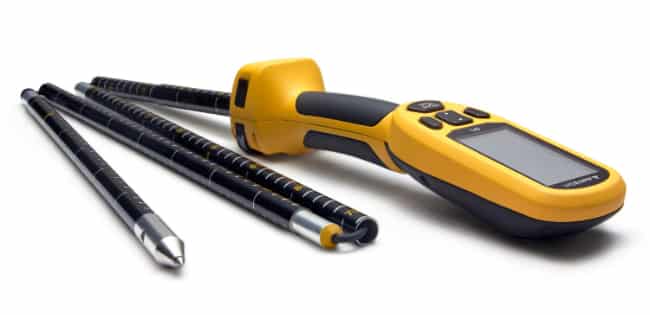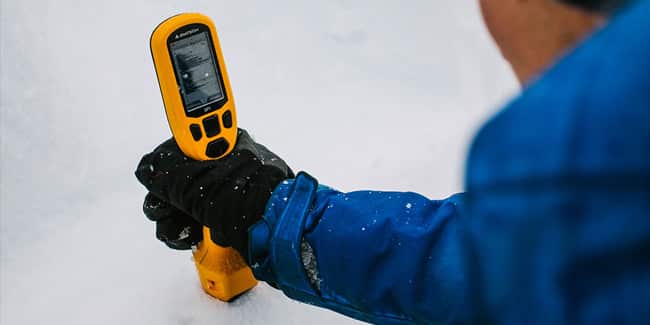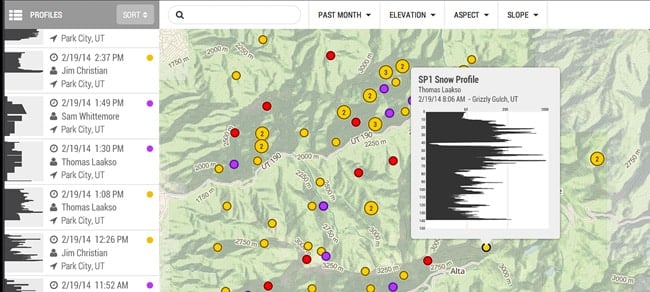 Because the probe only takes a few seconds to use, snow safety pros can do a lot more testing than with manual methods and build up a much more complete picture of the state of the snow. Even better, the SP1's GPS-tagged data can be synced to a mobile device over Bluetooth and uploaded to AvaNet, where it is shared on a global, collaborative map of snowpack conditions based on uploads from other SP1 users as well as data entered from manual testing.
The SP1 is not a consumer device and isn't meant for recreational mountaineers. But university researchers, avalanche safety organizations, and ski resorts can preorder it — and many already have, especially in the U.S. mountain west. The Forest Service's National Avalanche Center is even promoting AvaTech's technology as an emerging standard for avalanche safety. Learn more in the video below.
Related: WeatherCloud