Strawberry Tree
Serbian startup Strawberry Energy makes solar charging installations for city parks, school and corporate campuses, and other public spaces. Its products provide renewable, off-the-grid energy in places that wouldn't normally support device charging or wireless connectivity.
The Strawberry Tree is an angular, dendriform sculpture topped by a large, square solar panel. Sheltered below is a bench that doubles as a mobile charging station, offering a plethora of cords to suit any type of device. The installation also provides a WiFi hotspot and records environmental sensing data like temperature, humidity, and carbon dioxide and noise levels. With a large battery capacity that can provide thousands of quick charges (10 minutes or so) in the absence of sunlight, Strawberry Tree is designed to operate 24 hours a day, year round, no matter the weather.
Strawberry Mini and Strawberry Rural are mobile versions of the solar platform. The Mini is suited for convention centers, festivals and other flexible outdoor event spaces, with fold-down seats and a touchscreen that can display customizable content. The Rural strips out the seats and other niceties, resembling a rollerboard suitcase that lays flat to expose its solar panel to the sky.
Beyond its commitment to renewable energy, Strawberry takes the overall environmental lifecycle of its products into account. Strawberry Trees are built with recycled steel, and are designed to be easily disassembled so that 98 percent of the installation can be recycled or reused. This is especially important for the charging cords, which are clearly the most vulnerable part of the device to the stresses of weather and human misuse -- Strawberry makes an effort to repair and refurbish damaged cords whenever possible, and they can be easily replaced.
Strawberry Trees and Minis have been in the wild for a few years now, mostly in Serbia, where they've reached more than 350,000 users. In April, the company received $125,000 from Bulgarian venture accelerator Eleven, and earlier this month it was a winner at the Verge Accelerate competition in San Francisco. In the wake of that success, Strawberry will continue to exhibit its technology in the U.S. and has begun negotiations to place Strawberry Trees in cities in California and other states.
Learn more at Senergy.rs or by watching the video below.
Featured in Channel: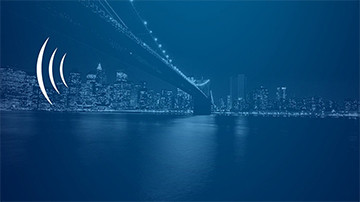 Smart City Applications
A spotlight on the products and companies
View