Consider the bench: an unassuming but iconic feature of urban landscapes. In the rush to make cities smart, what better place to begin?
Soofa, the first creation of MIT Media Lab spinoff Changing Environments, is a simple improvement on a simple seating arrangement. A self-contained, weatherproof solar charging station occupies some of the real estate, gathering enough energy for about 8 hours of charging time each day (or night) through two USB ports. Sensors in the bench will also record environmental data such as air quality and noise levels, which will be reported on Soofa.co.
Changing Environments' co-founders — Sandra Richter, Nan Zhao and Jutta Friedrichs — say their goal is to "create an infrastructure for smart spaces tailored to the mobile generation." The company was featured at the White House Maker Faire last summer.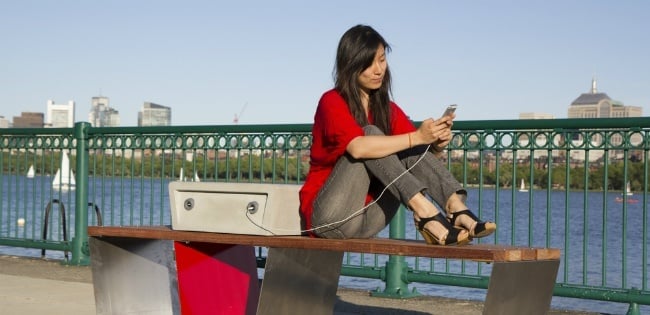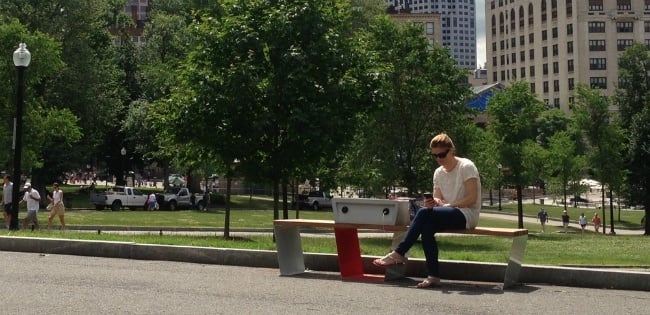 Several industry partners are helping the company get started, including Verizon, whose 4G network the benches will use to send sensor data, and Cisco, which is funding the initial installation of a dozen benches around Boston. According to the company's blog, the first
Soofa was placed in Boston Common in July and was in use within minutes.
Related: Strawberry Tree