Smart Greenhouse Lighting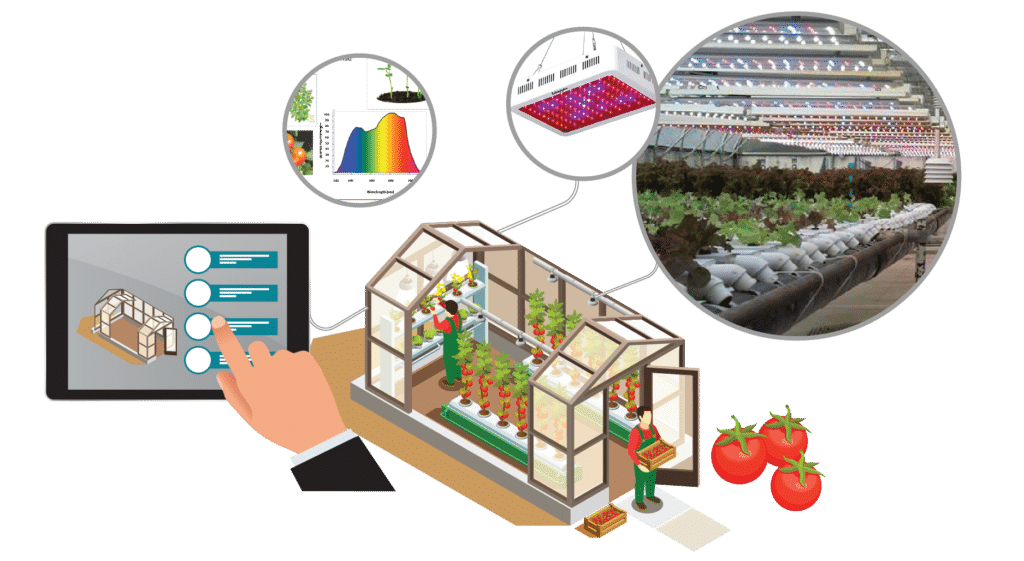 Using automated LED lighting greenhouse growers can better meet the needs of your plants with real-time and scheduled spectrum and intensity adjustments enabling:
Improved plant performance and ability to meet year-round growing schedules
Lower electricity bills
Increased yields and weights by supplementing natural daylight during shorter winter days or just to daily peaks and valleys due to storms and cloud cover.
Add additional lighting without increasing electrical infrastructure
Tweak the colors, size and cold tolerance of plants
A spotlight on one of the innovative smart greenhouse lighting products on the market.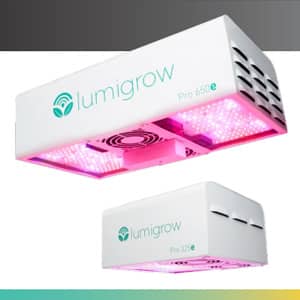 LumiGrow Pro Series E
Allows for up to 70% energy savings versus HID and allows for full WiFI remote automated control.
Adding artificial lighting in a greenhouse enables a host of benefits to plants by acting as a supplement in Winter months when natural light hours are limited, or during strange seasonal changes or just when radiation from the sun is low.
Just like sunlight new LED chips can produce all possible colors from the spectrum. Using the new control ability of LEDs you can easily fine tune the amount and type of light your specific plants need during each growing phase. In particular adding and controlling red: far red (R:FR) and blue:green (B:G) are critical in improving and controlling plant quality and growth.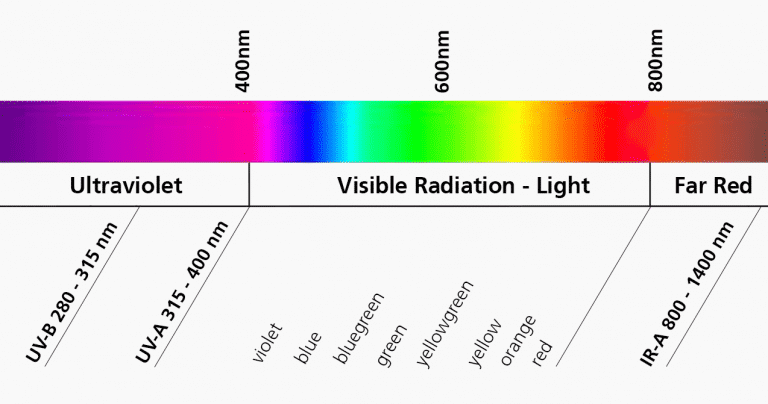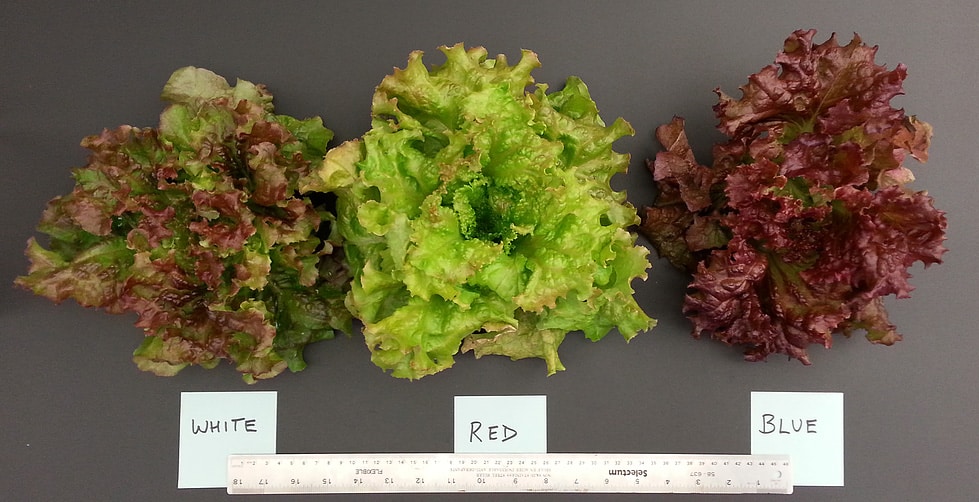 LEDs vs HPS Systems
With the costs of LEDs falling and their energy efficiency, heat reduction and light control gains so dramatic LEDs are becoming the clear winner versus High-Intensity Discharge (HID) bulbs such as High Pressure Sodium (HPS) grow lights in the industry.
Note: Some growers are using a hybrid LED and HID solution to give the heat benefits while still getting most of the benefits of LED systems.
System Components
For a smart greenhouse lighting you will need these components
Smart LED grow light
- This is typically connected via a WiFi or Ethernet connection
Controller software to manage lighting configurations
- Most offerings now will have at least a web portal if not a full blown mobile app to create schedules, create custom zone controls, and monitor energy usage
Lighting sensor (Optional)
- This will allow the system to be automatically managed based on actual climate, shadows and transmittance rates your plants are receiving.
Below you can listen in on a case study on a Basil supplier for Whole Foods in Vermont that used the lighting system to increase his revenue by 25% in the first year of using smart lighting solutions in his operation.
Analytics
Below is an example of how once you have your lights connected you can monitor and learn from the analytics data produced by the system to track changes over time.
What kind of results should you expect when implementing a smart lighting solution in your grow operation? Here are a few case studies with an overview of the improvements and benefits they received.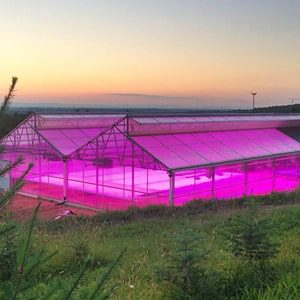 South Mountain MicroFARM
Maryland, USA (7500 Sq ft Greenhouse)
Crop: Lettuce and Microgreens
Product supplier: LumiGrow LEDs
Key Stats:
Lettuce crop reached harvest size in 40-50 days, shaving up to 33% off the crop production cycle. This allows Levi to fit in more turns.
Microgreens were ready to harvest 2-3 days earlier than his unlit microgreens and produced approximately 10% more material per tray.
Experimented with allowing the heads of lettuce to grow for the full 55-60 days and found the lit lettuce was 40-60% heavier. (Restaurants buy lettuce by the tote, so heavier heads allowed them to hit the tote weight with fewer heads of lettuce)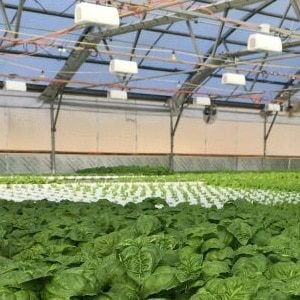 Green Mountain
Vermont, USA (11,000 Sq ft greenhouse)
Crop: Basil, Crisp Lettuce, Watercress
Products: Heliospectra
Key Stats:
50% reduction in the yellowing on the bottom lettuce leaves because the lights penetrate down deeper into the canopy.
Heavier and more consistent weights.
Trimmed off between 3-10 days on harvest cycle.
Product height decreased which resulted in smaller packaging and lower packaging costs.
Could run LEDs at night during lower electricity rates where HPSs would cause neighbor complaints from light pollution.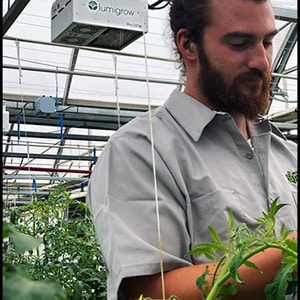 Lower Shannon Farms
Saskatchewan, Canada 
Crop: Tomatoes and Cucumbers
Products: LumiGrow
Key Stats:
Yield increase of 16-17% increase in his mini Dijon cucumbers and a 18-20% increase in his tomato crops' yield
"We've also easily added a month, 6 weeks of longevity to our [tomato] vines. Normally we'd take old vines out in February- we only started changing out first week of March."
leaves are about 20% bigger than they were under the 1000-watt HPS lights.
An overview of smart greenhouse automated lighting solutions on the market today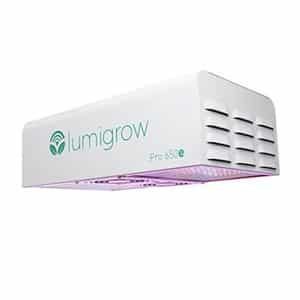 Vendor: LumiGrow
Price: $549.00 – $999.00 plus $1000 for control software
Voltage: 120-240V or 277-480V
Power Consumption: 295 - 580 Watts
Photon flux: 550-1100 μmol
Mounting Hardware: C or V-Hanger
Weight: 9-21 lbs
Warranty: 5 year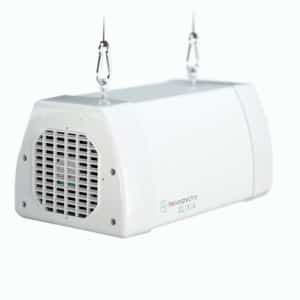 Vendor: Heliospectra
Price: Contact Sales
Input Voltage: 312 to 528 VAC, 47/63 Hz or 80 to 305 VAC, 50/60 Hz
Power Consumption: 630 W or 525 W
Mounting Hardware: I-hooks
Photon flux: 862 to 1011 µmol
Weight: 17.6 lbs
Warranty: 3 Year
FluxScale
Vendor: GrowFlux
Price: Contact Sales
Power Consumption: 624W typical
Photon flux: Up to 1340 umol / second
Weight: 27 lbs
Warranty: 3-5 Year
Who are the leading smart LED manufacturers for the greenhouse and indoor farming industry?
Additional Lighting Providers* Their product lines are stand-alone cloud connected yet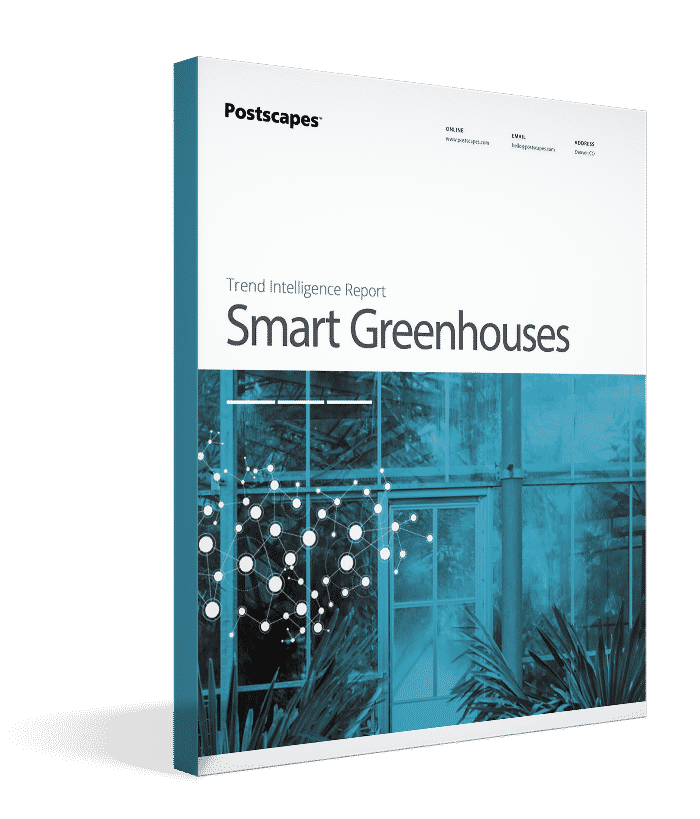 Full Company List
To view a more complete list smart greenhouse product manufacturers
Rebates
One thing to look to is if your State or Utility companies are offering any rebates to offset your upfront capital costs to help alleviate the stress on their power grid. This is a good resource to start your search from.
Reading:
Cost Calculators