Smart Greenhouse Remote Monitoring Systems
Find and compare available smart greenhouse monitoring systems. Monitor and control your entire operation remotely from your iPhone and Android device.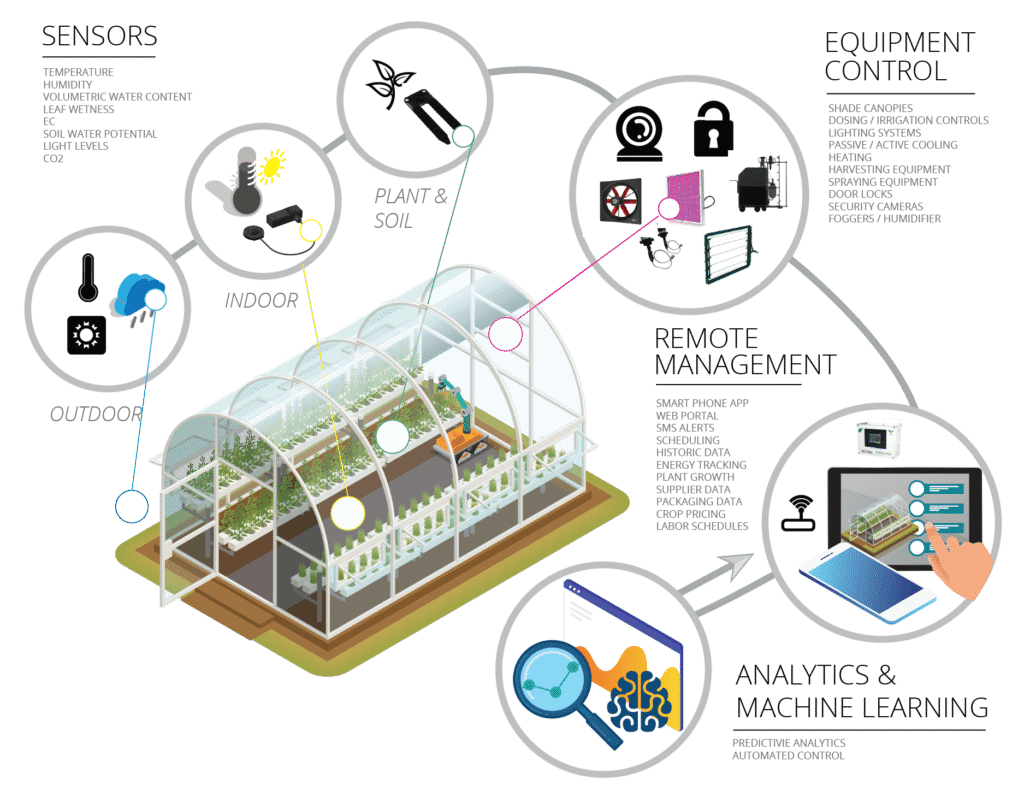 Greenhouse Automation Benefits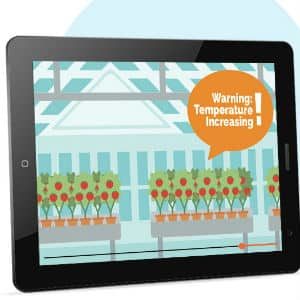 Maintaining a controlled temperature within a greenhouse environment is crucial. Temperature fluctuations can damage or kill your plants in only a few hours. Remote monitoring systems protect valuable plants from extreme temperature fluctuations. Watch to learn more about these cost-effective systems.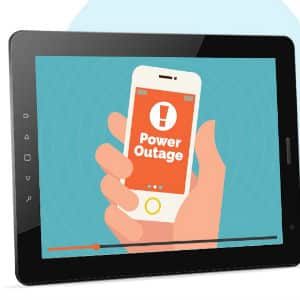 Keeping plants healthy and prosperous requires the best possible growing environment. But staying on top of all environmental changes and equipment statuses or failures can be a challenge. Watch to learn how you can monitor conditions like humidity fluctuations, security breaches, heater, fan, equipment and power failures.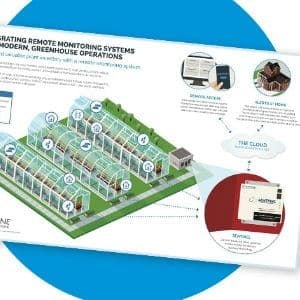 When your plants are at risk, every second counts. The sooner you discover a drop in temperature or an equipment failure, the more inventory you can save. Remote monitoring systems provide real-time updates, so you can take action — fast.
Commercial Smart Greenhouse Systems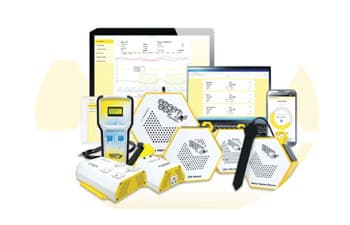 The controllers are the heart behind your system where your different sensors (soil, outdoor and indoor temperature and humidity) and actuators (like your shade screens and LED lights) are connected to and link to the automation software.
Integrate climate systems
Integrate LED and light and plant sensors
Integrate irrigation and dosing systems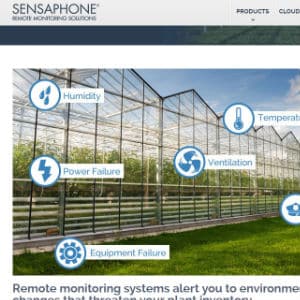 SENSAPHONE
"For more than 30 years, Sensaphone has been providing remote monitoring devices and sensors for industrial greenhouses….instruments that detect...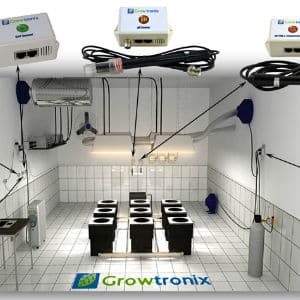 GROWTRONIX
"The Growtronix system can monitor nearly every aspect of an indoor garden. The system is modular in design. This means that you can locate...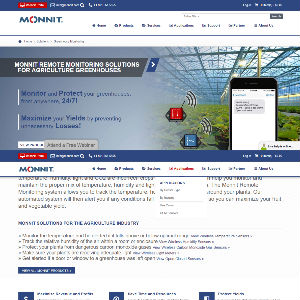 MONNIT GREENHOUSE MONITORING
"Monnit can help you monitor and maintain the proper mix of temperature, humidity and light for your greenhouses. The Monnit Remote Monitoring...
Greenhouse Monitoring Software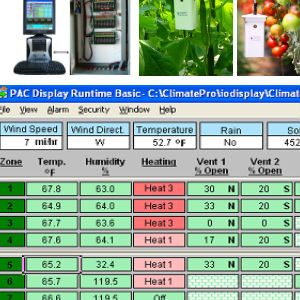 CLIMATE MANAGER
"The Climate Manager™ program takes into consideration outside weather conditions, such as solar radiation, outside temperature, rain, and wind...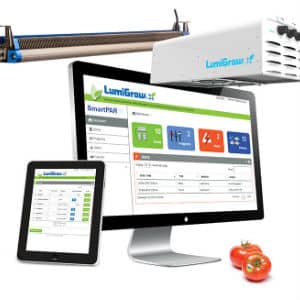 SMARTPAR
"SmartPAR Controller and the SmartPAR software, you're allowed the freedom and versatility of setting lighting schedules and creating multiple...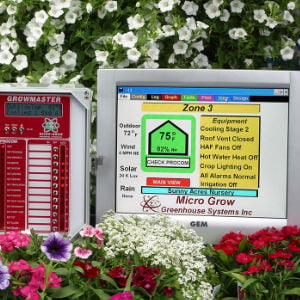 GROWLINK
"From the convenience of your office, home, or anywhere that you travel, you will be able to monitor your entire greenhouse operation. You may...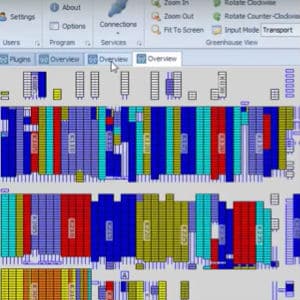 DAT-A-CONTROL
"Dat-A-Control is the name of the standardized software package from Logiqs which offers growers complete control over logistic processes, while...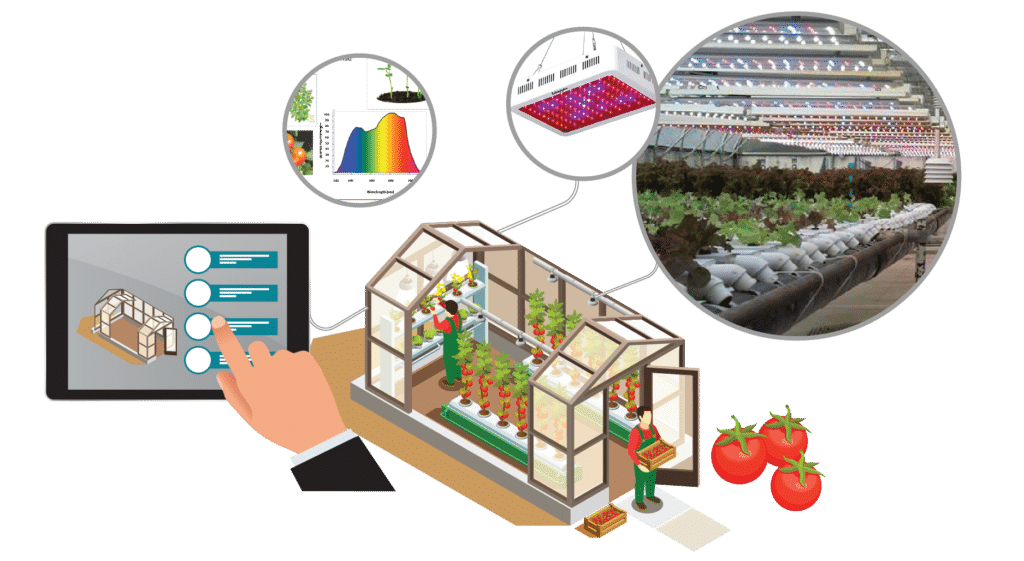 Using automated LED lighting greenhouse growers can better meet the needs of your plants with real-time and scheduled spectrum and intensity adjustments enabling:
Improved plant performance and ability to meet year-round growing schedules
Lower electricity bills
Increased yields and weights by supplementing natural daylight during shorter winter days or just to daily peaks and valleys due to storms and cloud cover.
Add additional lighting without increasing electrical infrastructure
Tweak the colors, size and cold tolerance of plants
Robotics Material Handling & Harvesting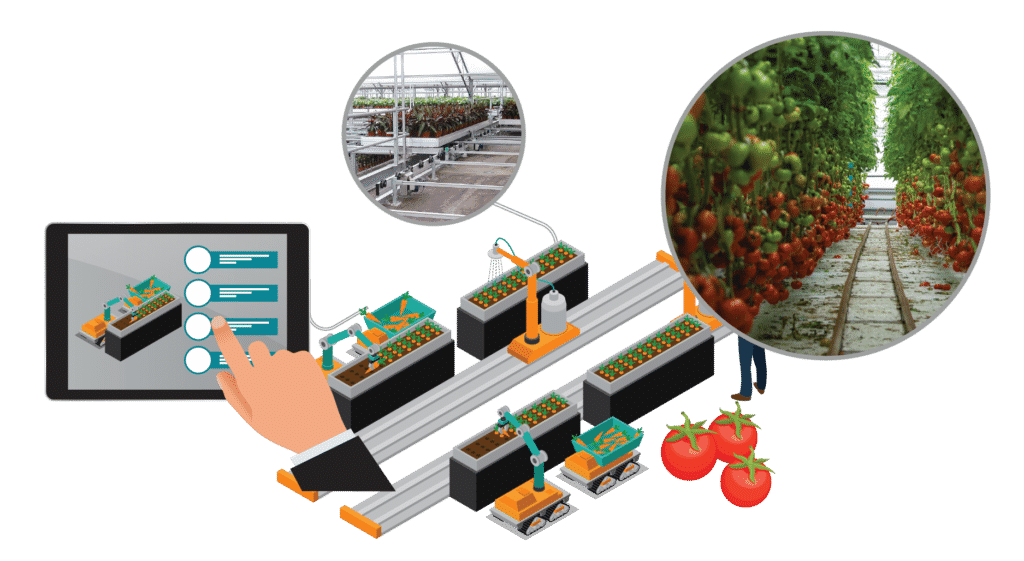 In the face of a changing labor market with a shrinking pool of available farm workers and continued growth of the greenhouse sector across the world growers face a set of problems that robotic systems are stepping up to enable.
More efficient greenhouses due to decreased spacing and optimal space configurations
Lower work related injuries and workers compensation claims
Allow for complex crop mixes
24 hour crop harvesting schedules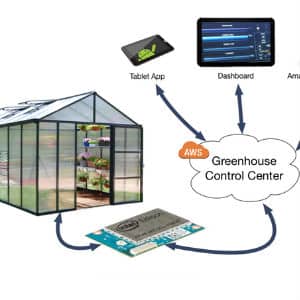 INTEL EDISON AND AWS GREENHOUSE
"Smart Greenhouse is a greenhouse with sensors and actuators. The sensors and actuators are connected to Intel Edison based micro controller. The...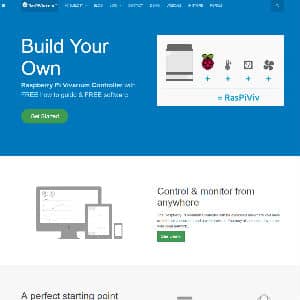 RASPBERRY PI VIVARIUM CONTROLLER
"The Raspberry Pi Vivarium Controller can be accessed anywhere you have an Internet connection and a web browser. You may also keep it private on...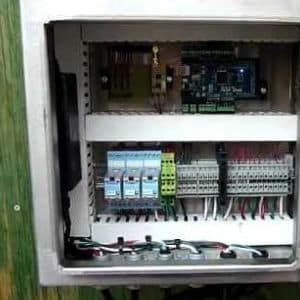 ARDUINO GREENHOUSE
"The greenhouse is about what you'd expect to see at a nursery, except the footprint is somewhere around 10'x10′. It's a stick-built frame with...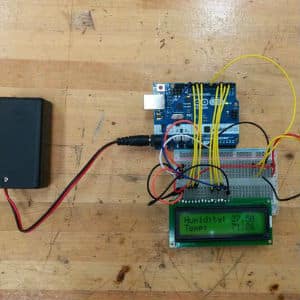 ARDUINO GREENHOUSE CONTROL - HUMIDITY AND...
By RichardP4 "This project will regulate the humidity and temperature of any greenhouse through the use of heaters and fans. Additional tutorials...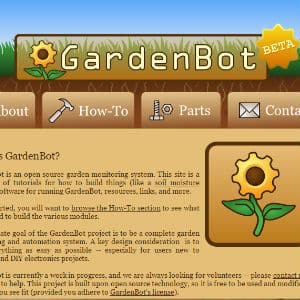 GARDENBOT
"GardenBot is an open source garden monitoring system. The ultimate goal of the GardenBot project is to be a complete garden monitoring and...