Greenhouse Robotic Harvesters & Material Handlers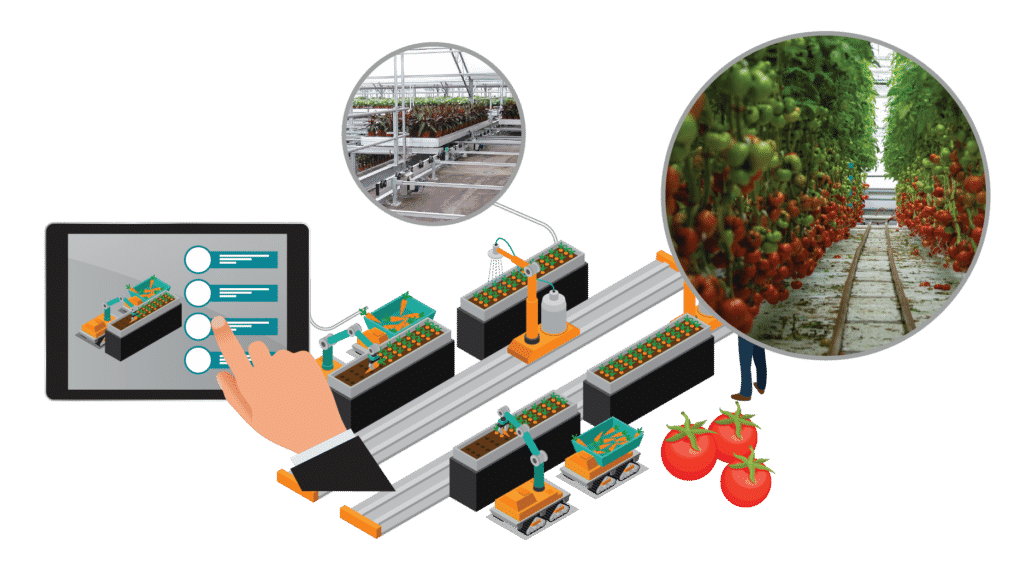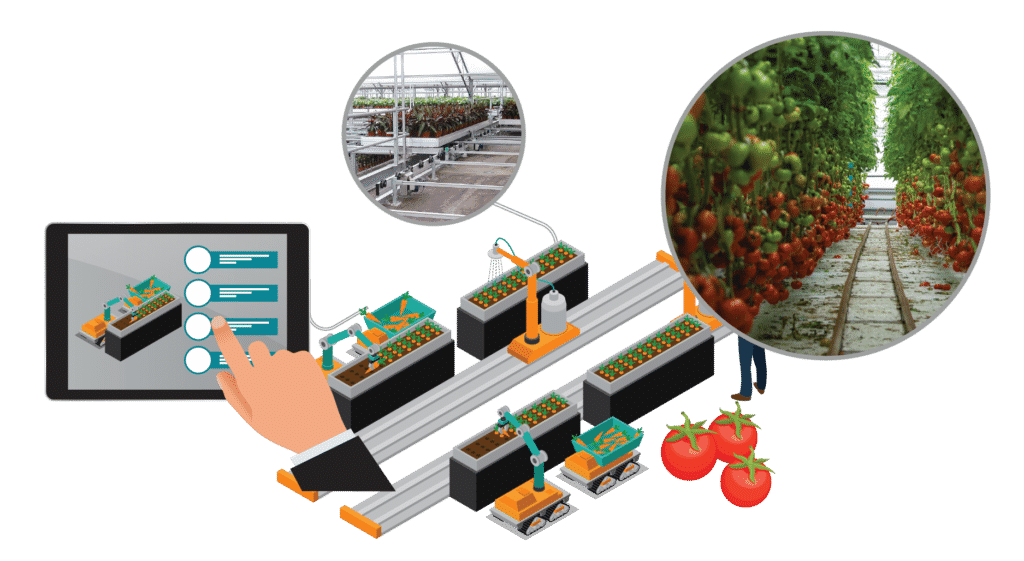 In the face of a changing labor market with a shrinking pool of available farm workers and continued growth of the greenhouse sector across the world growers face a set of problems that robotic systems are stepping up to enable.
More efficient greenhouses due to decreased spacing and optimal space configurations
Lower work related injuries and workers compensation claims
Allow for complex crop mixes
24 hour crop harvesting schedules
Systems making it to market currently target high value crops like tomatoes, perennial plants, and crops that can be grown in vertical systems.
The latest U.S. Census of Agriculture Report counted 8,750 greenhouse vegetable farms in the United States representing an increase of 115 percent from the report from seven years prior. With One fifth of U.S.-grown tomatoes and peppers being cultivated in greenhouses according to Gary W. Hickman, senior consultant at Cuesta Roble Consulting this number is expected to grow as companies like Wendy's have stated all of their tomatoes will be greenhouse grown by 2019 to meet consistency and flavor standards.
According to Harvest Automation the U.S. Nursery and Greenhouse ornamental horticulture industry produces approximately $17B of  products per year selling to big box retailers like Lowes and Walmart and re-sellers. The labor in this industry accounts for between 20-50% of overall production costs.
In this guide we will dive into 3 major categories of robotics systems used to automate greenhouses.
Material handling systems like rolling belts and transport lines
Plant harvesting and monitoring
Spacing and follow-along robots
Automatic conveyor and material handling systems
Using rolling benches can improve space efficiency by as much as 30 percent compared to stationary benches and/or growing directly on the ground. They also generate improved airflow underneath the benches which help with workers being at waist height instead of working off of the ground and also reducing the risk of plants getting humidity related diseases with improved airflow.
You can see an automated cultivation system in the video below:
Harvesting Robotic Arms:
Using machine vision tools and robotics new harvesting systems are starting to emerge for high value crops.
The harvesting robots are able to go down greenhouse aisles accurately identify ripe versus unripe plants, harvest them and place them in on-board boxing systems.
In the video below is an example from Root.ai in a tomato harvesting operation.
Spacing robots
With robots working safely alongside people robots can perform dreaded manual labor tasks like plant spacing. The robots can also increase plant quality by optimizing plant placement and reducing non‐labor production costs including a reduction in the amount of water, pesticides, herbicides and fertilizers used as a result of more consistent spacing.
We think this model has the best combination of price, integrations with other smart home devices and ease of use.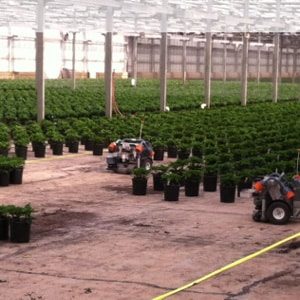 Metrolina Greenhouse
North Carolina, USA (162 acres)
Crop: Flowers & plants
Product Supplier: Harvest Automation HV-100 Robots
Key Stats
5-15% more plants on a bed
fewer lost work days, fewer spacing related injuries and zero workers compensation claims
"The robots are a morale booster because the workers dislike the spacing job, and now  they don't have to get stuck on that job for a long period of time,"
We think this model has the best combination of price, integrations with other smart home devices and ease of use.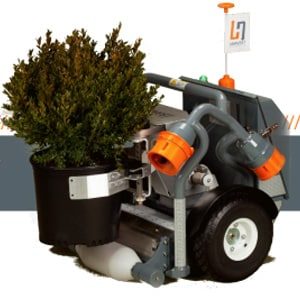 HV-100
Price: $30K
Purpose: A material handling robot used for plant spacing and placement, collection, consolidation and follow-me controls
Benefits: 24 hour all-weather operation with 240 pots/hour at peak use
Battery: 4-6 hours
Payload: Up to 22 lbs and width of 12.5"
Connectivity: WiFi, Ethernet
Who are the companies designing and manufacturing greenhouse harvesting robotics?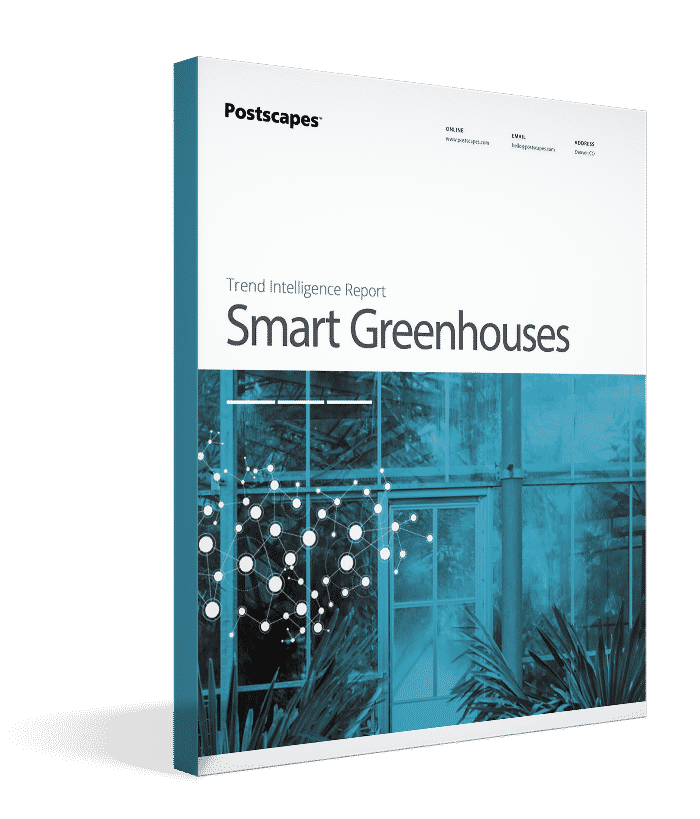 Full Company List
To view a more complete list smart greenhouse product manufacturers
Material Handing Companies
What companies offer automated material handling and cultivation machines?
Analyzing growth, yields and looking for pests and diseases can be done with these robotic solutions.