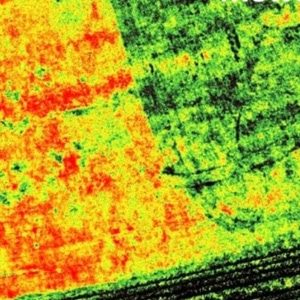 Drones can be used to optimize a farm based on a large range of image data about the condition of crops, fields and livestock as well as applying pesticides
The acceptance of drones being used as a key piece of farm equipment is driven by:
The average farm size for 2017 is 444 acres which frankly just takes time to monitor and check on – Source
High precision images of the crops that can help determine stress and growth levels driven by the emergence of cheap multi-spectral imaging cameras that can capture visible light (VIS) and near-infrared (NIR) light reflected by crops.
Farmers can use this data to integrate into smart irrigation systems as well as pesticide management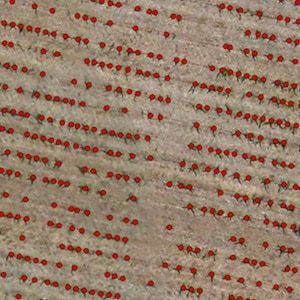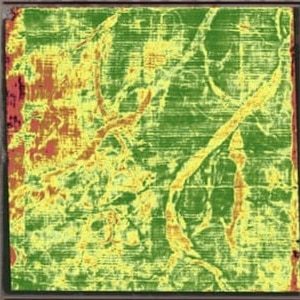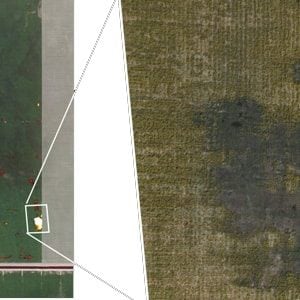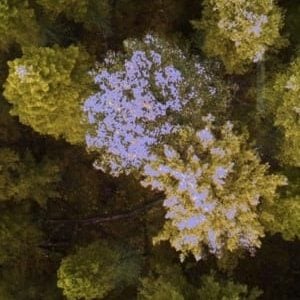 Benefits
Drones are an affordable investment when compared to most farm equipment. They can pay for themselves and start saving money within a single growing season. By generating accurate field data you can:
Get much higher resolution data (up to 16x than traditional satellite methods) of your crop conditions
Get a head's up on stressed areas, pest infestation, or if you have an irrigation leak anywhere.
Get a true count of plant growth so you can purchase insurance, plan labor schedules and predict yields
Key Components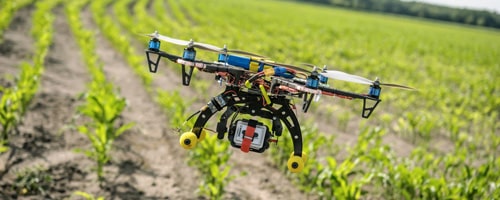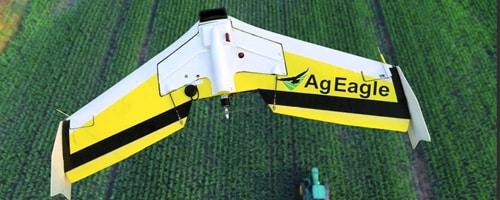 Drone Type: Multi-Rotor vs Fixed Wing
Rotor based drones are by far the most popular type of agricultural UAVs for their ease of use, cost and flexibility. That being said fixed-wing drones excel in many areas. A good guide to help you make a decision on this can be found here.
The drones can be flown manually but these days almost everyone will use software to have the drone automatically fly and land and follow a particular route over your crop.

Sensors:
Still image cameras
Video
Multispectral
- Identify nutrient deficiencies, pest damage, fertilizer needs and water quality.
Hyperspectral
- Used to analyze plant nutrients, plant diseases, water quality, and mineral and surface chemical composition.
Lidar
- Using lasers this  sensor produces elevation data that can create 3D models of your farm
Thermal
- Track the surface temperature of land and plants
In combination these sensors can give a 3D GPS accurate model of your field and data that the human eye can not pickup on much less track easily over time.
Some terms you might hear are: Normalized Difference Vegetation Index (NDVI) and Normalized Difference Red Edge (NDRE). NDVI is basically a measure of plant health based on how a plant reflects light at specific frequencies. Healthy plants reflect large amounts of near-infrared light (NIR) where unhealthy plants absorb more.

Software:
Drone software will first off let you map your field and create flight paths. Once you have flown your route you then need the software to help determine what is actually going on in your field over time, what actions to take and send that data along to your team and equipment on the ground.
Flight Types & Costs
Do you want to own your drone and fly it yourself, or would you rather pay by the acre and have someone else take care of the drone regulations, ownership, and uploading the data, etc?
Drone Costs: These range from $1,500 to over $20,000 for a commercial grade spraying drone.
Regulations: The FAA views agricultural drone activity as a commercial drone operation so you have to have a Remote Pilot Certificate to fly. More details on that process can be found here.
Next Generation 
Autonomously docks with a charging station between flights
Integrate drones with pesticide applications
If you are looking to acquire a drone for your operation these companies will give you a complete solution with drone, software and sensor options.
Operated by farmer: Presticide spraying speciality
Below are some of he most popular ready-to-fly agriculture drone/UAV/UAS systems available to purchase today.
Ready-to-fly and  equipped with all the software, sensors and hardware you'll need to track livestock, survey farmland and more.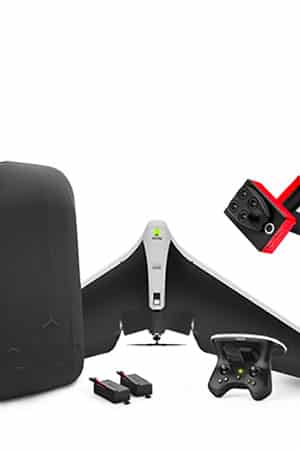 Parrot Disco-Pro Ag
Price: $4800
Type: Fixed Wing
Purpose: Aerial Imagery
Highlights
Covers up to 80ha / 200ac at 120m / 400ft flight altitude in a single flight.
Multi-spectral and sunshine sensors on-board
Live video streaming on your smartphone from their app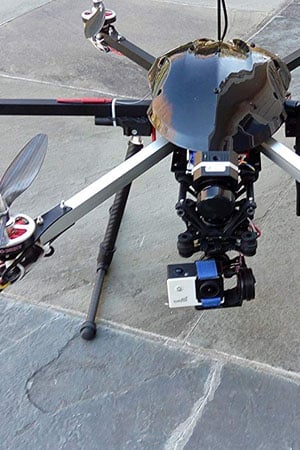 FlyByCopters Thermal
Price: $10750
Type: X6 hexacopter
Purpose: Aerial Imagery
Highlights
Flir Vue Pro 640 R Thermal Camera With Raidometrics
Flight time is about 25 minutes with the included setup (can be upgraded with longer lasting battery)
Fully autonomous including mission planning with waypoints and follow me mode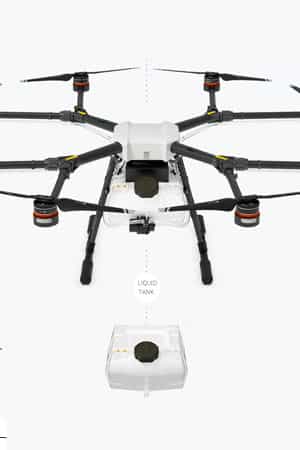 DJI Agras MG-1P
Price: $12000
Type: Octocopter
Purpose: Crop Spraying
Highlights
40-60 times faster than manual spraying (7-10 Acres per Hour)
Spray nozzles can be chosen according to the properties of each liquid.
A liquid tank volume of 10L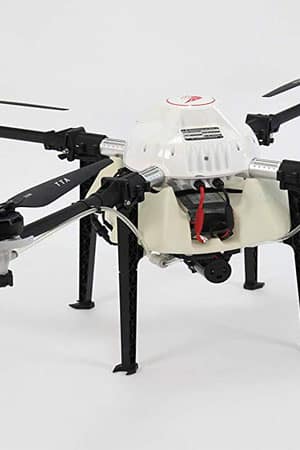 TTA-AMERICA M4E
Price: $3700
Type: Quadcopter
Purpose: Crop spraying
Highlights
5 liter capacity
Full drone spray pump automation and flow-rate sensor. Autonmous capabilities and will return to the exact spot if it runs out of material.
55 pound weight
Drone Software & Technology Providers
If you operate your own drone but would like to get some additional analysis of the field data here are some solution providers for you to look at for their software and analysis tools.
Not interested in getting your license and operating your own drone but would like to access the resulting imagery and data? You are in luck as there are many providers now who will use their own equipment and charge you by the acre to access the information.