For many writers, the personal computer is less a blessing than a curse. While spellcheck, control-Z and revision history may seem like indispensable tools, a computer with an Internet connection is not so much a technological tabula rasa as an inexhaustible distraction machine. But there is, at long last, a way to get all the benefits of digital wordsmithing while retaining the simplicity of the typewriter.
Hemingwrite is the quintessential twenty-first century writer's tool. Keyboard nerds will rejoice in the tactile feel and clickety-clack sound of the mechanical keyboard, which in the first version at least will be made with Cherry MX Brown switches. The typewriter-shaped aluminum housing also features a 6-inch e-ink display suitable for writing in direct sunlight and several analog toggles for switching between projects and stat displays (word count, time spent writing, etc.).
It's portable, running on a USB-rechargeable battery for weeks at a time, and has enough internal storage for more than a million pages of text.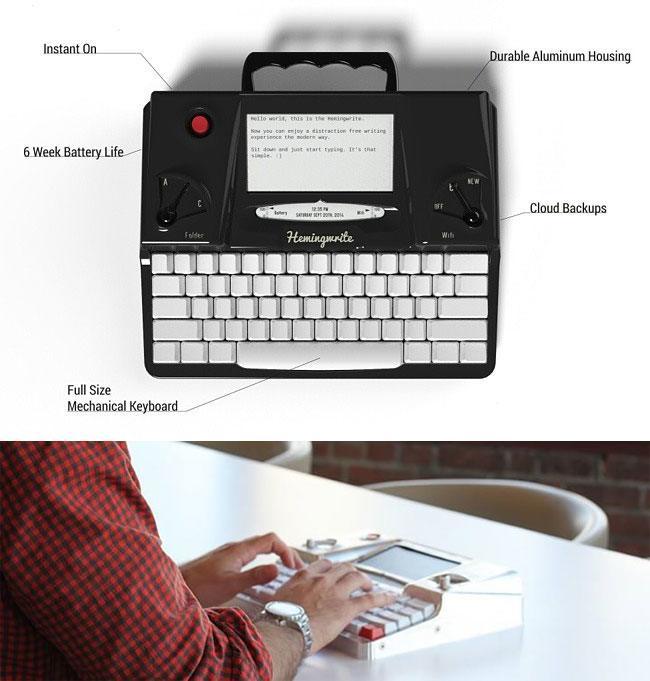 Hemingwrite wrapped up a successful Kickstarter last week and should begin shipping in August.
See Hemingwrite in action in the video below.
Related: Interactive Typewriter, Livescribe