Smart smoke detectors are old hat for Internet of Things, but a smoking detector? That's new.
FreshAir Sensor Corp. is a Dartmouth College spin-off company making sensors that can detect not just smoke, but specifically tobacco or marijuana smoke. The polymer-based sensors, developed by chemistry professor and company co-founder Joseph BelBruno, are the first of their kind and respond to either nicotine or chemicals in marijuana.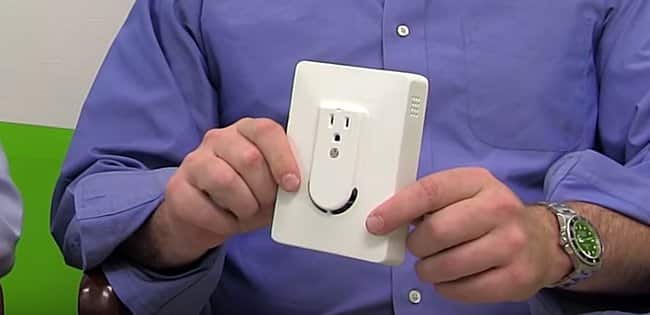 The first consumer version of the technology will be packaged to live in wall outlets, where the device will attach with tamper-resistant screws. FreshAir is marketing it primarily to hotels, as well as apartment buildings, public housing, jails, and other places where the owners and managers of the building want to maintain a smoke-free environment. The sensor will report any detected smoke via Wi-Fi to FreshAir's servers, which notify the building managers (and provide a web-based dashboard for configuring and managing the devices).
A wearable, Bluetooth-connected version is also in the works, which will be tailored more toward individual users who want to limit their exposure to second-hand smoke. Both devices include on-board memory to store time-stamped data when the network connection is down.
FreshAir is currently running a pilot program, and plans to release the plug-in version of its product in November. The wearable is slated for 2016. Learn more in the video below.
Related: AirBeam, Breathe, Tzoa, AirBoxLab, Foobot, Birdi, Halo, Kepler, Nest Protect, Point