Tzoa is a wearable air quality and UV sensor. It lets users get instant feedback on their environment, contribute to citizen science, and look good doing it.
Behind the triangular, custom-machined metal badge is a tiny fan that moves air through a laser-based optical sensor of proprietary design. Tzoa detects two types of particulate matter (PM) in the air: PM10 and PM2.5. The first includes particles 10 micrometers or smaller, which tend to be allergens like pollen. The second refers to particles 2.5 micrometers or smaller, which includes the stuff found in car exhaust, fine dust, and smoke — particles that are tiny enough and, potentially, toxic enough to cause more serious health problems.
With a tap, an LED will give instant feedback on the air quality with a simple color-coded system. Detailed data is available through a mobile app, which combines with GPS to contribute to a crowdsourced air quality map. Pulling from other users' data allows the app to make suggestions for the best routes and neighborhoods for outdoor activity.
Tzoa also includes a UV sensor to help users track sun exposure and manage healthy light levels, as well as temperature and humidity sensors. The latter are currently only used to improve the accuracy of the air quality readings, but could provide separate data streams in the future.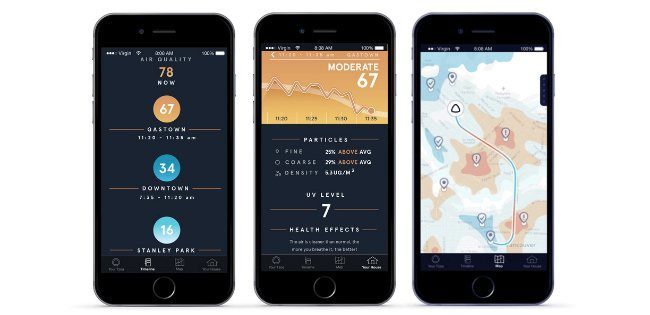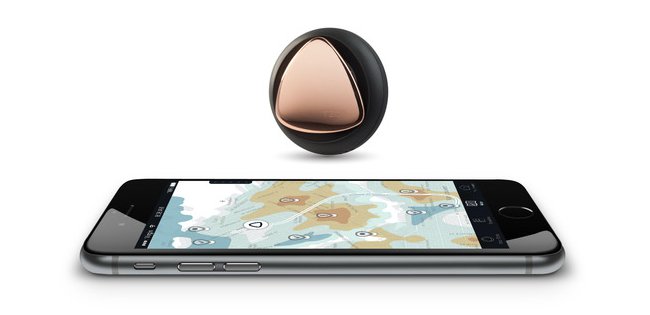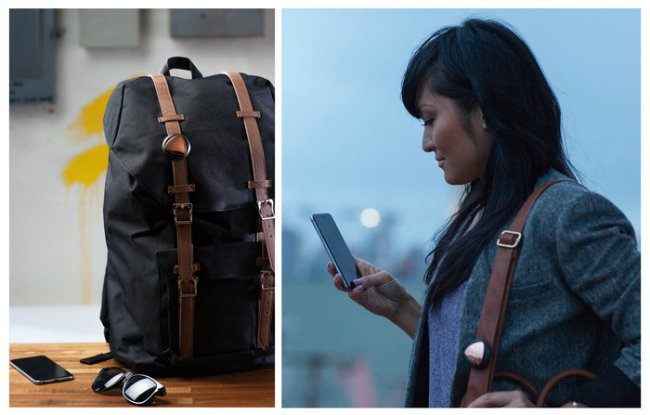 Battery life is a little hard to estimate, because Tzoa is designed to adjust its sampling rate based on user behavior. If you're biking quickly through a neighborhood, for instance, Tzoa will take more frequent readings than it would if you were lounging in a park. The designers estimate that at a rate of one sample every 15 minutes, Tzoa would last about a week per charge, but in practice sample rates are likely to be higher and charges more frequent.
Tzoa joins other citizen science air quality monitoring projects like AirBeam, Air Quality Egg and AirBoxLab, which are each building up crowdsourced databases of air pollution. The challenge for air quality researchers, as EPA is well aware, will be to integrate these disparate data sets with those of municipal and academic monitoring stations, and to make the combined data available to the public in a useful way.
The Kickstarter for Tzoa runs through Dec. 18, and the company says it has interest from angel investors and VCs who want to see support for the product before kicking in the big bucks needed to manufacture and ship by the planned delivery window in August 2015.
Check out the video below to learn more.
Related: AirBeam, AirBoxLab, AirQualityEggs, Stress Mapping Helmet