Wise Orchard is a smart sprinkler valve created by software engineer and avid gardener Alvaro Salmador.
The device, a three-inch green cube, installs at a garden spigot to control the flow of water into a sprinkler or irrigation hose. It connects over Wi-Fi to pull weather data from multiple sources and checks for information about local soil conditions in public databases, then combines this with data from its own temperature sensor and user preferences to create an automated watering schedule.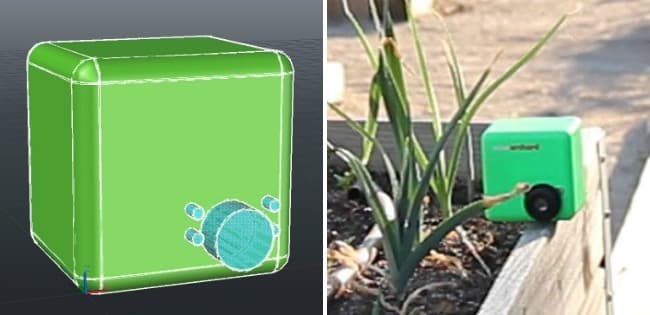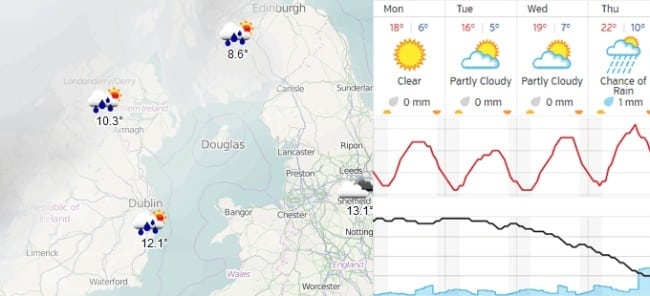 A mobile app and web portal provide access to all of Wise Orchard's controls. Users answer a few basic questions during setup, like whether they're using a sprinkler or drip irrigation system and whether they're watering a lawn or a garden. At that point Wise Orchard can start watering on its own, or can be customized to meet local watering restrictions or adhere to whatever daily or hourly schedule the user selects. The app also features a plant database that can give customized care recommendations.
Wise Orchard runs on four AA batteries, which Salmador says should last for about a year. The device spends most of its time in a low-power sleep mode, waking up occasionally to check for updated weather forecasts or changes in settings. The current watering schedule is stored locally on the device, so your plants will stay hydrated even if Internet service is interrupted.
While it's designed for outdoor use, Wise Orchard needs to be sheltered from the rain. And, along with the rest of your sprinkler equipment, it should be brought indoors during freezing conditions to avoid damage. Luckily, the app will warn you if temperatures are about to drop — or if floods, heavy rains, or other unusual weather conditions are on the way.
Salmador is raising funds on Kickstarter to manufacture Wise Orchard, and hopes to ship in March 2016 so backers will have it for next year's growing season. He also plans to release an API for developers to expand what Wise Orchard can do. Learn more in the video below.