Spotter , another device in the Wink line from GE and crowdsourced invention site Quirky, offers a simple way to keep tabs on a remote location. It can alert you whenever it is moved or when it detects sounds or changes in light, temperature, and humidity.
Spotter pairs to a smartphone running the free Wink app for iOS and Android, which lets users create rules to trigger alerts in the form of texts, emails, or push notifications. A rule might be "If the lights come on, send me a text," or "If the temperature goes above 65° F, email me." And of course you can have multiple rules to take advantage of Spotter's many senses.
The palm-sized device looks a bit like a smoke detector. It has a magnetic back so it can stick to appliances and other metal surfaces, and it can be attached to walls or surfaces with screws or adhesive. Spotter can run on batteries for detecting light and motion; but to monitor sound, temperature, or humidity, you'll have to leave it plugged in. It also needs a WiFi connection to send alerts. But even so, there are plenty of uses:
Attach it to a door as a basic home security system;
Leave it in the basement so it can warn you if your dehumidifier fails;
Drop in it a purse or backpack so you'll know if someone messes with your stuff;
Use the sound detector as a makeshift pet or baby monitor.
Currently, the data from Spotter's sensors isn't user-accessible — all you know is that an alert condition has been triggered, or it hasn't. But in response to feedback, the team at Quirky is working to improve the Wink app and promises access to live temperature and humidity data in an update coming next week.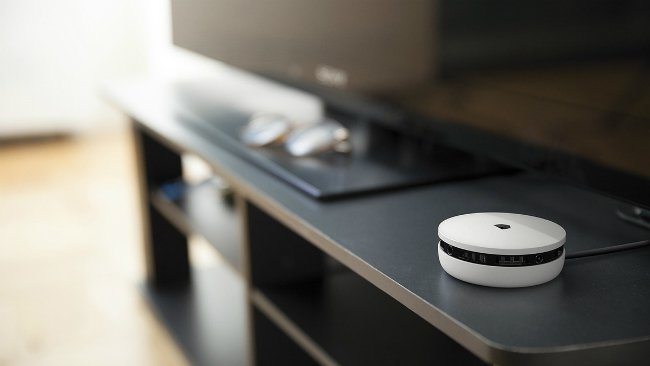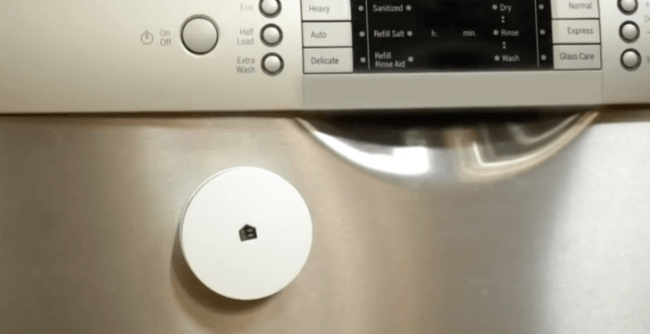 Visit Quirky's online store to learn more about Spotter or pick one up for yourself.
Related: Home Wireless Sensors