Product and Hardware developer Roger Yiu has developed a souped-up version of a regular home power strip that lets users remotely control and monitor the energy consumption of the four independently controlled outlets.
Once the Smart Power Strip is configured using your home's Wi-Fi network personalized rules and notifications can associated with each plug using a smartphone or tablet:
Automatic timers can set a specific schedule for each device (Allowing parents to monitor their kids' TV time, or turn certain lights on in the house while they are away on vacation).
If a switch is left on too long, or turned on/off unexpectedly an alert about the activity can be sent to the user's phone.
Devices using standby or "vampire power" can be managed to keep them from wasting resources.
If users need more than four outlets, additional Smart Power Strips can be set up in a master-slave configuration with the main strip and also in a slave-slave mesh network with other slave power strips. According to Yiu this mesh network works even up to a distance of 30-50m/100-160 ft between units in an open area.
While the original 110V version was built for US markets, 220V versions for international markets are also being made available along with a suite of other connected devices (motion sensors, light bulb, etc) compatible with the power strip mesh network.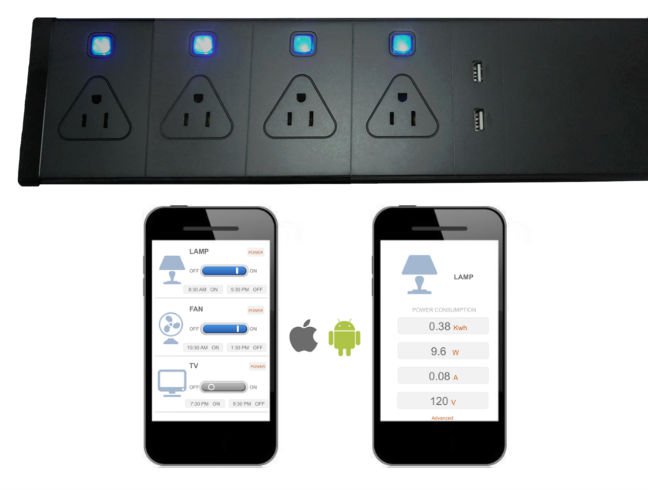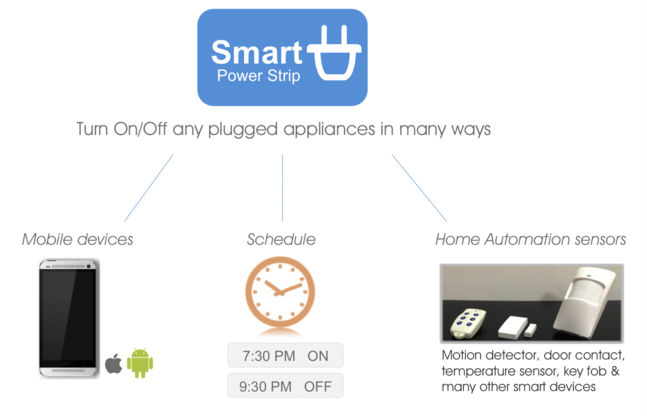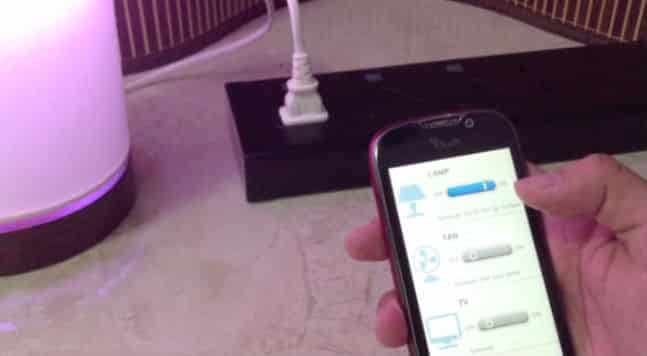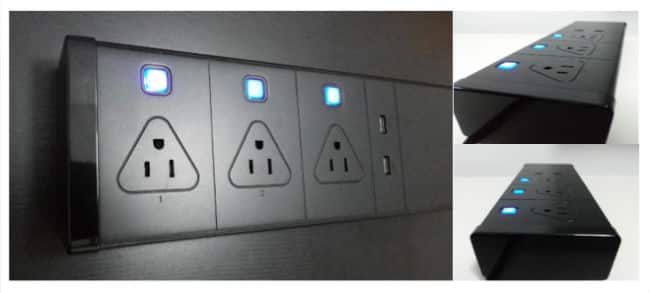 The project successfully concluded a Kickstarter campaign and shipping is expected to start in April 2014.
More details can be found at the project'sKickstarter page.
Additional coverage:Engadget,Mashable,Electronic House

Related: Smart outlets roundup, Quirky pivot power