Ah, the miracle of childbirth. For cattle farmers and ranchers, every healthy calf represents a piece of their future livelihood — so it's important to pay attention to pregnant cows as they near their due dates. But a farmer can't always be with Bessie 24/7, which is why Moocall was invented.
Moocall's noninvasive wireless sensor can detect when a cow is going into active labor. It straps to the tail, where it can monitor movement for the patterns of activity that mean a calf is on the way. Then Moocall uses the 3G mobile network to send a text alert to the farmer, who should have about an hour to prepare for the arrival of the latest addition to the herd.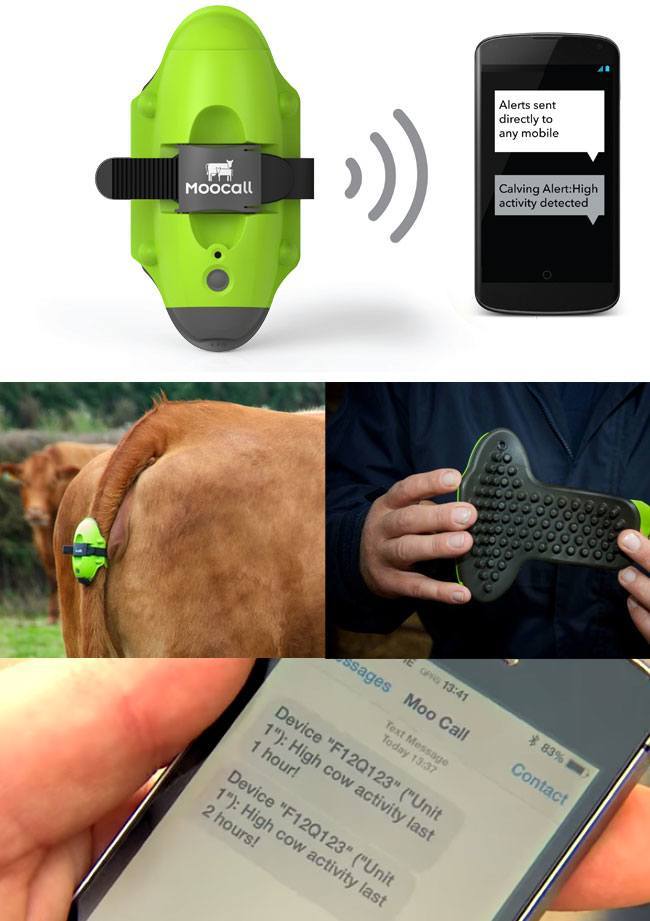 The sensors are water-resistant and designed with a teardrop shape to prevent snagging on fences or other objects. With battery life of up to 30 days per charge, Moocall provides "set and forget" monitoring that works almost anywhere in the world, even where mobile coverage is poor.
Moocall won a Best New Product award at the U.K.'s 2015 LAMMA agricultural equipment expo as well as being nominated for the UK Design Museum – Designs of the Year in their Product category.
Learn more in the video below.
Related: Silent Herdsman