Apitronics has a mission of helping farmers become more efficient by creating a platform of cost effective, field-ready, open source components for them to use in their day to day operations.
MIT student Louis Thiery created the Apitroinics project after joining the non-profit group Farm Hack and helping a fellow member create a temperature alarm able to send text messages when a door was left open in their greenhouse for a fraction of the cost of similar commercial systems on the market.
The Apitronics platform is made up of a central "Hive" and individual "Bees" working together to gather data and pass the information along to a local web page so a farmer can remotely monitor and control their system from a simple web browser.
The Bees are made up of a low-power Arduino-compatible board that can be recharged via solar panels and is surrounded by a weatherproof enclosure. An on-board microSD card, RTC clock, and header support for an Adafruit GPS module and Xbee S2 low-power/long-range radios round out the device's specs.
Exactly what the individual Bees are monitoring is determined by what a farmer decides to plug into the external 9-pin waterproof connector.
The Apitronics platform will be released with two external plugs at launch; A field ready personal "Weather Plug" that has a rain bucket and can measure barometric pressure, wind speeds, and temperature and humidity levels. A second plug, the "Humidity Plug" provides temperature readings with accuracy of +/-0.5 C and relative humidity readings to 4.5 % for a specific location.
The "Hive" component of the platform is made up of a small Linux box (currently a Beagle Bone Black) that manages the wireless network, networks the Bees together, and stores the sensor data locally in the case the Internet goes down.
Everything from the schematics, software, bill of materials, and enclosure design will be released under an open-source license so that farmers can continue to add their own sensor plugs to the platform and customize it to their farm's particular requirements.
More Apitronics platform details and technical specs can be found at: Apitronics.com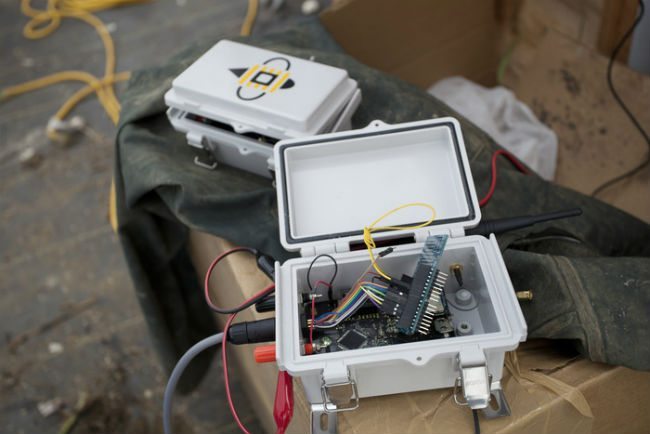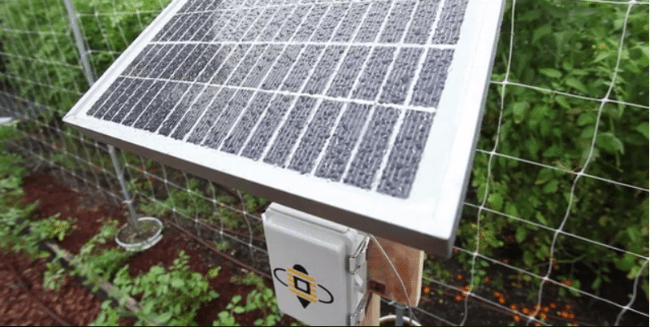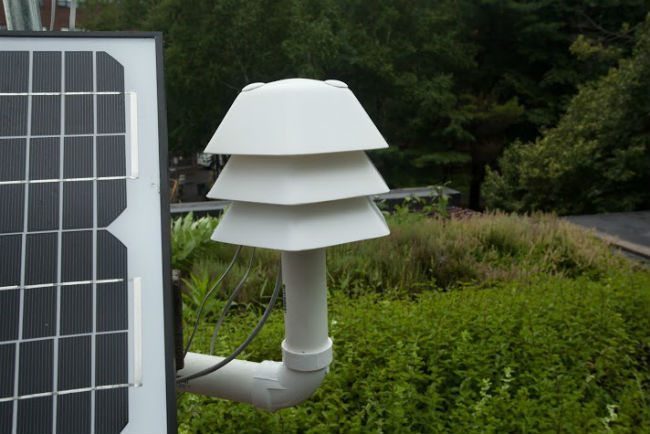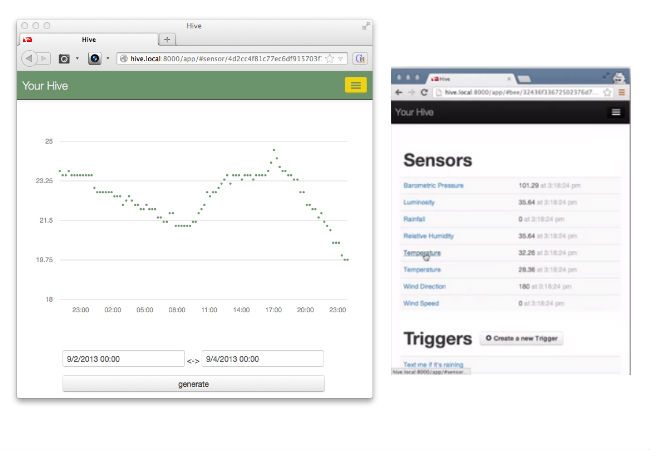 Additional: Kickstarter Page, FarmHack, EDN, ModernFarmer
Related: IoT Hardware, Waspmote