Leawood, Kansas, might not be the first place you expect to find Internet of Things innovators. ButFarmobile, a local tech company, has a platform for collecting and interpreting agricultural data in real time that's equal parts Silicon Valley and Midwestern Heartland.
Farm equipment generates bountiful amounts of data, including everything from the RPM of a tractor's engine to the amount of seed spread during planting. Farmobile offers to capture that data via a plug-and-plow gadget called a Passive Uplink Connection.
"It's kind of like a Fitbit for farming equipment," Farmobile COO Kenny Conklin tells Postscapes. "You plug it in and you just go." With a variety of inputs to match any piece of agricultural machinery and its own cellular connection, a PUC makes farm data immediately available to the cloud.
Every piece of data is GPS-tagged and adds to a grower's Electronic Farm Record — a complete digital history full of data-rich "crop stories". Farmobile's cloud platform pulls all the data together, including normalizing data generated by similar machines from different manufacturers, and presents real-time analyses through mobile and web apps.
The idea is for growers to have instant feedback on the state of their entire operation, so they can make smarter choices — like coordinating the deployment of machines during a harvest, or anticipating and responding more quickly to maintenance needs. "We're making it simpler for data to go from machines to decisions," Conklin says.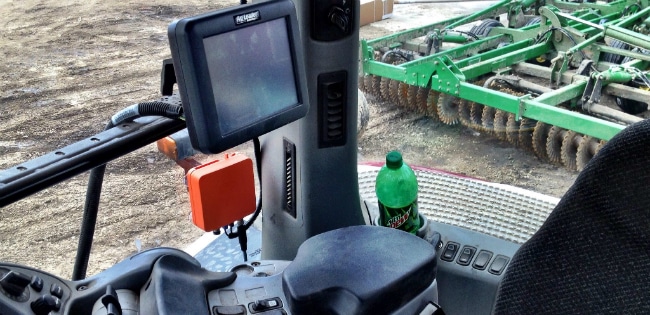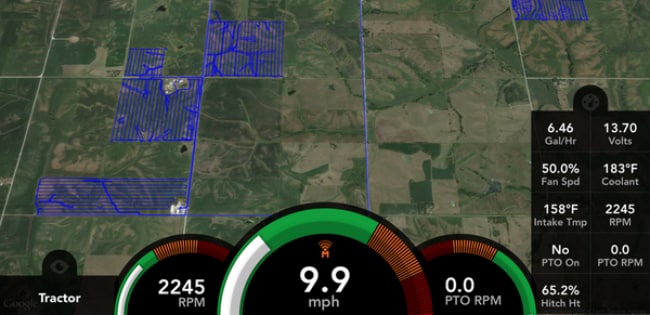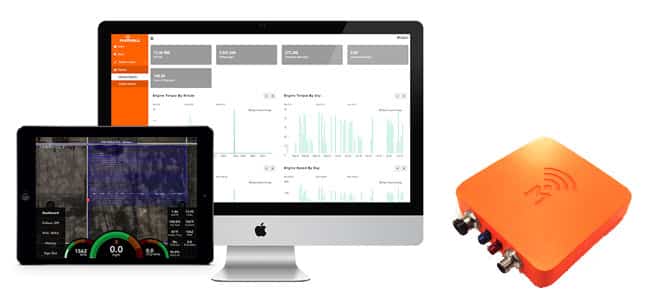 PUCs draw power from the equipment they're connected to and feature WiFi and Bluetooth connections in addition to cellular and GPS. Each also carries its own sensor suite, including an accelerometer, gyroscope, compass and altimeter. 64 gigs of internal storage hold data for later uploading when a machine goes out of range.
Farmobile was in beta last year with 100 partner farmers testing 250 devices across 11 U.S. states and five Canadian provinces. The company is planning a full launch at the end of first quarter 2015, just in time for the planting season.
Related: Apitronics, Silent Herdsman, Connected Car Devices, IoTVoices: OnFarm's Lance Donny