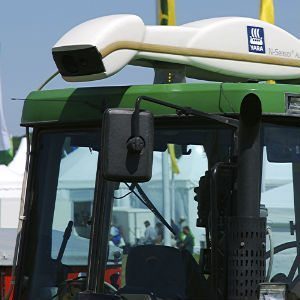 Filter and discover IoT Agriculture Resources. View smart farm case studies, sensor applications and potential resource and labor saving dashboards, tools and apps.
The following Channel Guide will help you:
Better understand the opportunities of and resource savings og using wireless sensors and remotely monitoring devices on your farm.
Filter and compare IoT Ag data platform vendors and alerting services.
AGTECH COMPANIES
Looking for more companies in the smart agriculture industry?
Smart Orchard
Robotics / Material Handling
Drones
Mapping
End-to-End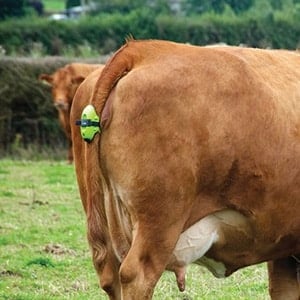 Moocall: Wireless Calving Alert Sensors
Ah, the miracle of childbirth. For cattle farmers and ranchers, every healthy calf represents a piece of their future livelihood — so it's important to pay attention to pregnant cows as they near their due dates. But a farmer can't always be with Bessie 24/7, which is why Moocall was invented.
Moocall's noninvasive wireless sensor can detect when a cow is going into active labor. It straps to the tail, where it can monitor movement for the patterns of activity that mean a calf is on the way. Then Moocall uses the 3G mobile network to send a text alert to the farmer, who should have about an hour to prepare for the arrival of the latest addition to the herd.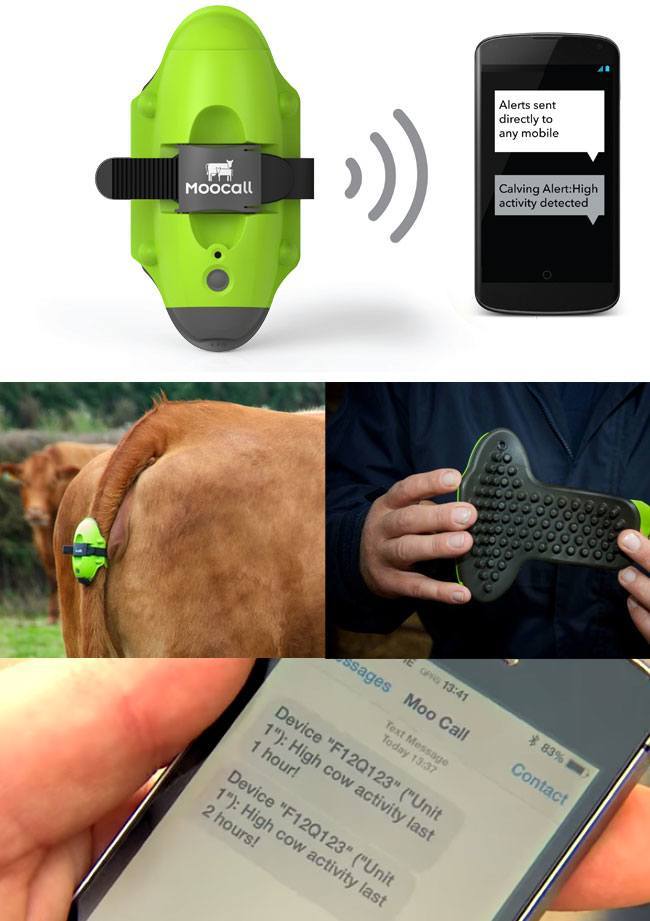 The sensors are water-resistant and designed with a teardrop shape to prevent snagging on fences or other objects. With battery life of up to 30 days per charge, Moocall provides "set and forget" monitoring that works almost anywhere in the world, even where mobile coverage is poor.
Moocall won a Best New Product award at the U.K.'s 2015 LAMMA agricultural equipment expo as well as being nominated for the UK Design Museum – Designs of the Year in their Product category.
Learn more in the video below.
"The quality of asparagus depends heavily on the temperature of the ground in which it's grown. To control the temperature, farmers use a two-sided sheet of foil: the black side draws in sunlight to increase the heat of the asparagus bed, and the white side reflects light to cool the bed down. In order to make the right "black or white" decision, the farmer needs to measure the temperature of every field at least once each evening. That's where we come in. Our IoT system frequently measures the temperatures of the bed at different levels and stores the data in the cloud. Then we provide this information plus additional analysis in a front-end interface, accessible anywhere, anytime."
TCS to help farmers detect crop diseases
Farmers in Uttar Pradesh and Punjab will be able to detect late blight disease in this season's potato crop through mobile phones, thanks to Tata Consultancy Services. In a pilot project being run by the IT major across a few villages in these states for the past two years, agricultural experts are able to gauge the crop's susceptibility to disease based on soil and weather (humidity, temperature and rainfall) parameters.
The agri-experts gather the information from a wireless sensor network spread across the farms and are able to determine the disease risk. "Now we will introduce a mobile application that will involve farmers in disease detection," says Dr Bhushan Jagyasi, a scientist at the TCS Innovation Lab in Mumbai. - Full Article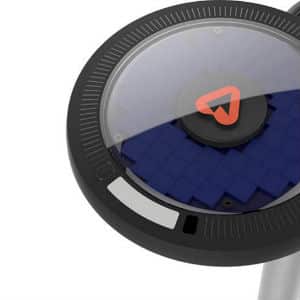 ARABLE PULSEPOD
Measures rainfall, crop water demand, water stress, microclimate, canopy biomass & chlorophyll.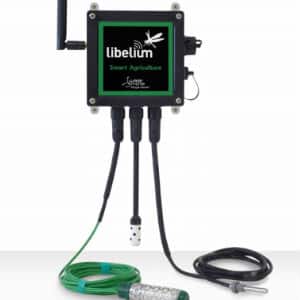 LIBELIUM AGRICULTURE WASPMOTE
"The Smart Agriculture models allow to monitor multiple environmental parameters involving a wide range of applications. It has been provided with...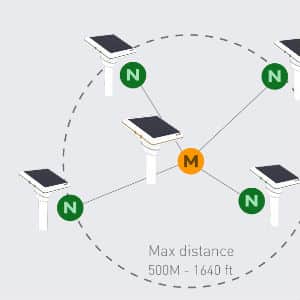 PYCNO
"Our wireless sensors provide a revolutionary simple and low cost way to collect real-time weather or soil data from a field or greenhouse,...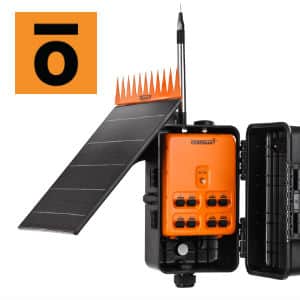 OBSERVANT
"Our multi-award winning products are designed from the ground up to provide the most reliable, easy to use and functional platform for all your...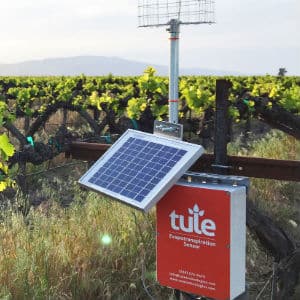 TULE
"Tule ET sensors are the only technology that can measure the Actual ET from your field. The Tule Actual ET sensor is a hardware device installed...
Who is funding this smart ag revolution?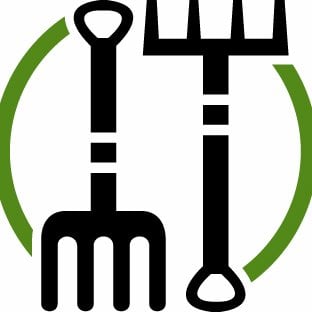 Better Food Ventures
Portfolio Includes: LumiGrow, FarmHub and Mavrx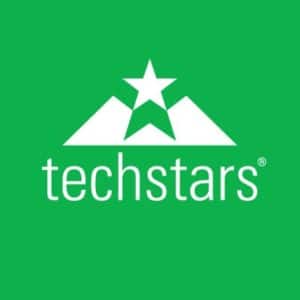 TECHSTARS
Their Farm to Fork program has funded companies like EIO Diagnostics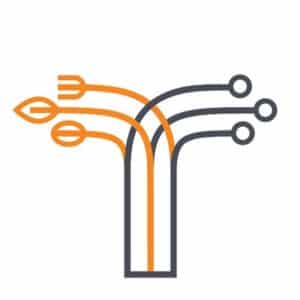 TERRA
Portfolio includes arc-net, ImpactVision, Pycno and others.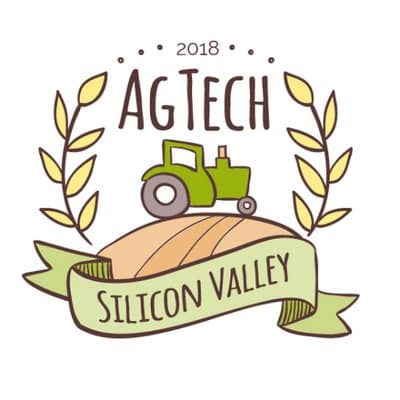 AgLaunch
Portfolio companies include: Cowlar, GroGuru and Kilimo
AGTECH ACCLERATORS
What startup accelerator programs are out there and what are they funding?
Background Articles
Research / Reports
Presentations