The Akaso smart lock is a solid tool for homes and even multiple occupancy buildings. The Bluetooth enabled lock is assigned to one master account and smartphone, which can then control access pins and times for other users that are within Bluetooth range.
Available Finishes: Black
How does the lock connect?The AKASO Smart Lock uses Bluetooth to connect.
DOOR COMPATIBILITY
What type of door lock mechanisms does the AKASO Smart Lock support?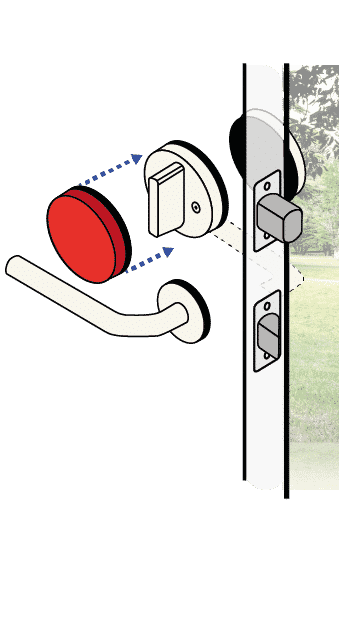 Deadbolt Attachment
Not Supported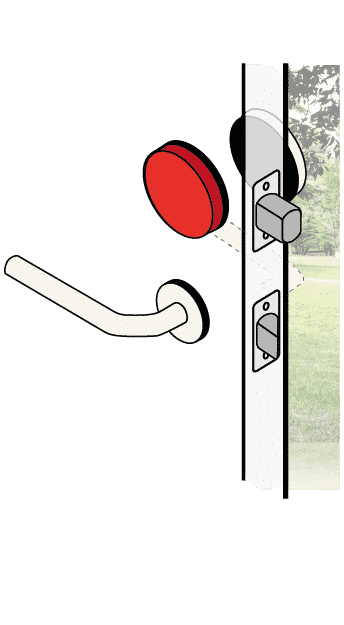 Interior Deadbolt Replacement
Not Supported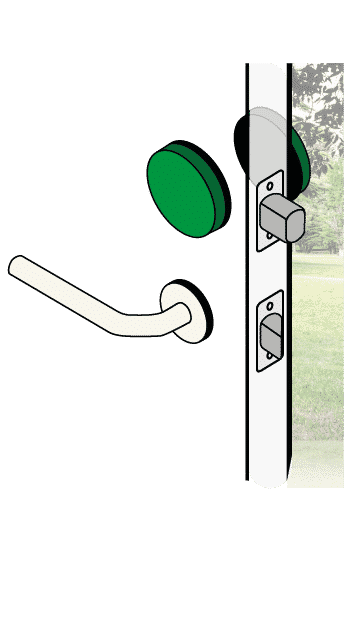 Complete Deadbolt Replacement
Supported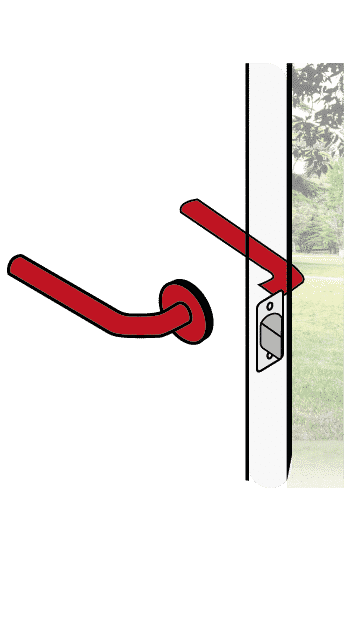 Handle (Latch/Knobs) Replacement
Not Supported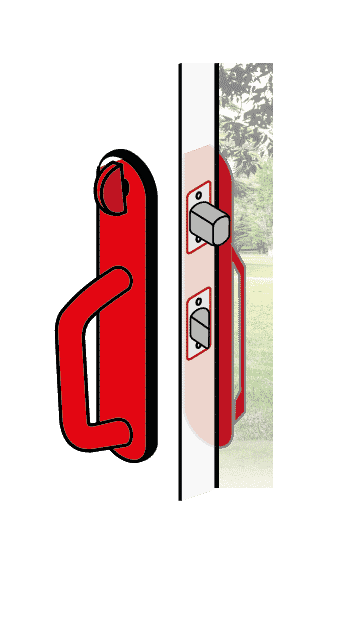 Integrated Deadbolt and Handle
Not Supported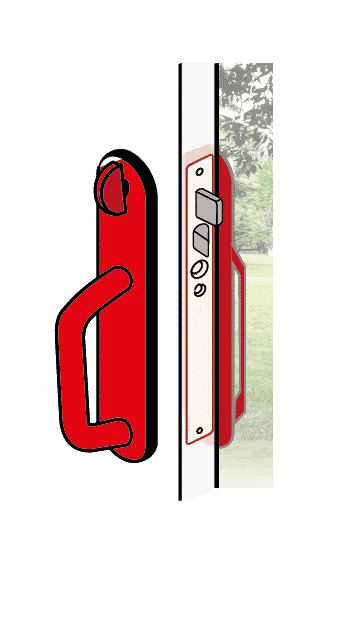 Mortise
Not Supported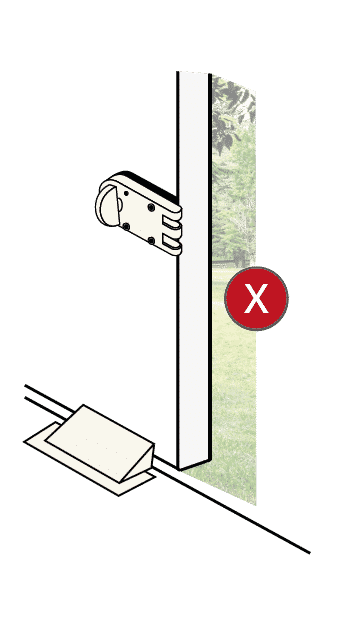 Other Install (Floor/ Wall)
Not Supported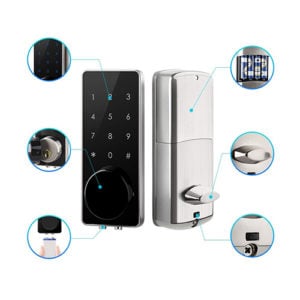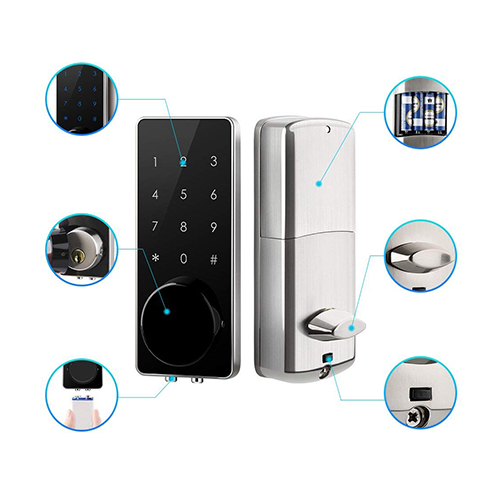 Pros
The auto lock feature automatically locks the door after 30 seconds whenever someone enters or leaves the building.
The deadbolt feature prevents access from outside until it is securely released from the inside – a valuable security perk.
"Low battery" alerts so you never run out of charge (if you do a backup 9v recharge system allows you to get in).
Can use physical key or codes to get in
Built-in intrusion alarm will sound during any lock tampering.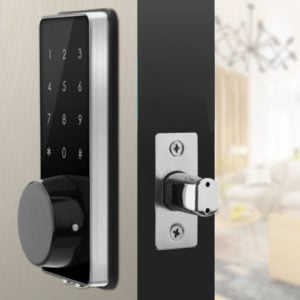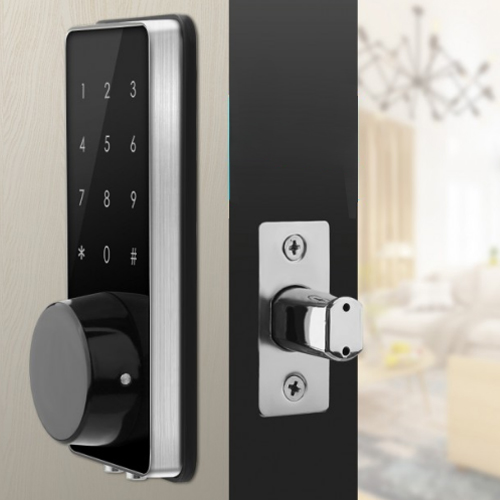 Cons
The locking mechanism can be buggy and inconsistent, meaning the door sometimes remains unlocked.
Access codes do not always work properly.
Poor customer service means that problems can take a long time to resolve.
Users must be within Bluetooth range of the lock to adjust any settings.
No Wifi Access for remote locking from a distance.
Lack of integrations with smart home ecosystems
Uses 3rd part app
Unboxing and Installation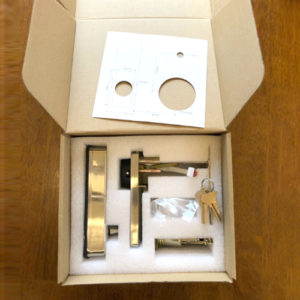 What tools do I need to install this lock?
You will need Phillips Screwdriver to install AKASO Smart Lock

What are the locks dimensions?
The AKASO Smart Lock is 6.5 x 3.1 x 2.4 in size.

Any door size requirements?
more than 32mm and less than 48mm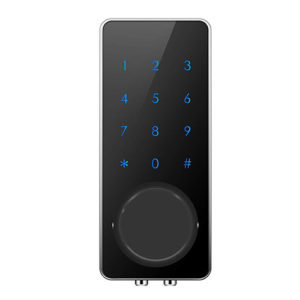 Bottom Line
This AKASO model comes with all the standard smart lock features, including a 9V backup battery and smart key support. Mechanically the lock is strong and robust, and it's very pleasing on the eye with its sleek black touchscreen surface.
Unfortunately, app integration is poor and secure codes sent to users don't always work, and you can only change codes when you are within Bluetooth range making it unreliable for remote use.
Despite its mid-range price point, the lock suffers too many bugs to be a favorite over its similarly-priced rivals. If AKASO focuses on app integration and access code improvements, we could see a very polished product for their next release.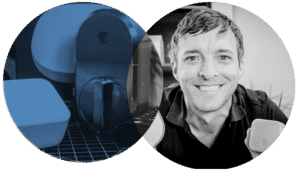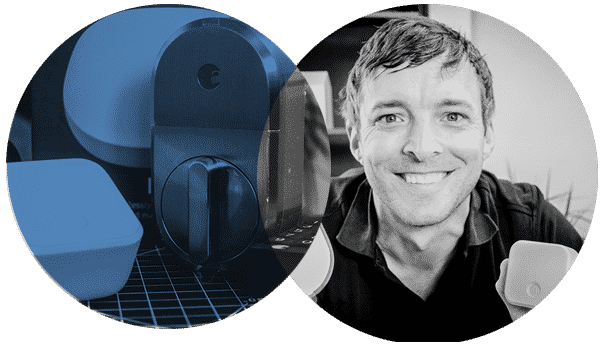 About Us
The Postscapes Team is here to help you keep your home and family safely connected. Whether you're looking to pick a smart lock system, we've spent hundreds of hours researching locks to help you find the best product to fit your specific situation.
At Postscapes we combine our years of experience following the smart home market along with user reviews to take the guesswork out of living securely connected. Learn More
Ultimate Smart Lock Guide
Compare locks based on price, integrations and features.