A top pick in our book, the Schlage Encode features built-in Wi-Fi so you can integrate easily with other home devices along with one of the best reviewed Android and iOS apps on the market.
Available Finishes: Black, Bronze, and Nickel
How does the lock connect?The Schlage Encode uses Wi-Fi to connect.
APPS
ECOSYSTEMS
Alexa Support?
:
Available
Google Assistant Support?
:
Available
Siri / Homekit Support?
: No
Smart Watch Support:
Available
Keypad, Long Distance Locking Built-in, Physical Key Backup, and Touchscreen
Out of the box Integrations
VeraEdge, VeraPlus, Securifi Almond+, Nest Cam, and Wink Hub 2
DOOR COMPATIBILITY
What type of door lock mechanisms does the Schlage Encode support?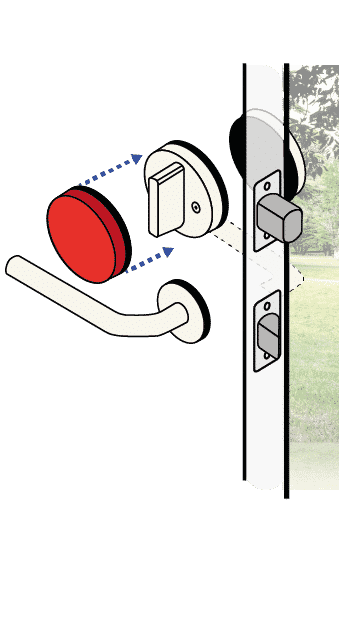 Deadbolt Attachment
Not Supported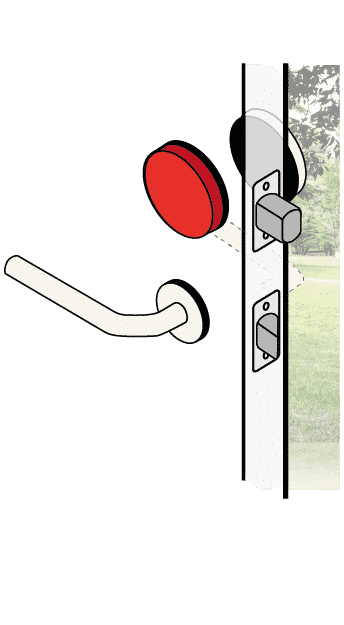 Interior Deadbolt Replacement
Not Supported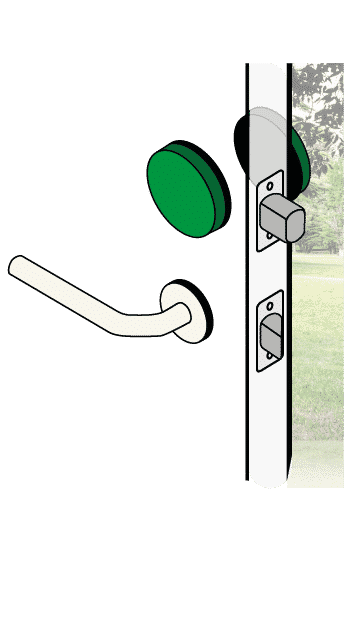 Complete Deadbolt Replacement
Supported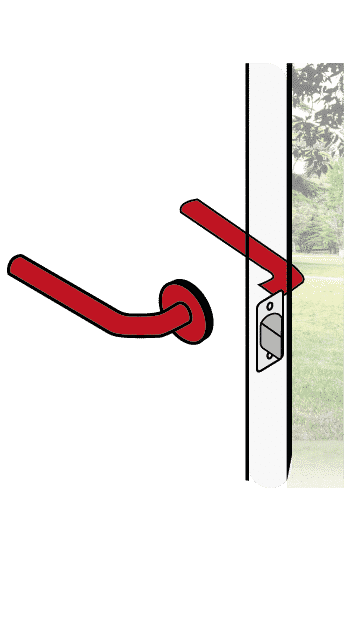 Handle (Latch/Knobs) Replacement
Not Supported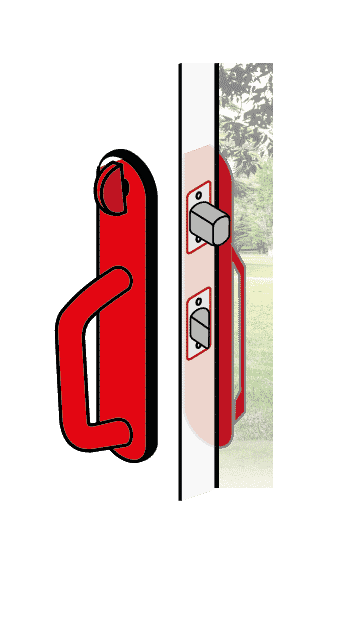 Integrated Deadbolt and Handle
Not Supported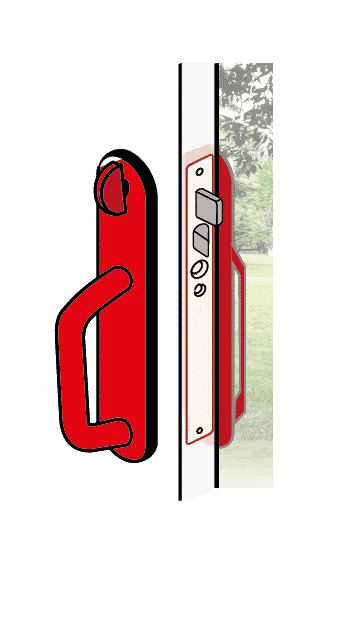 Mortise
Not Supported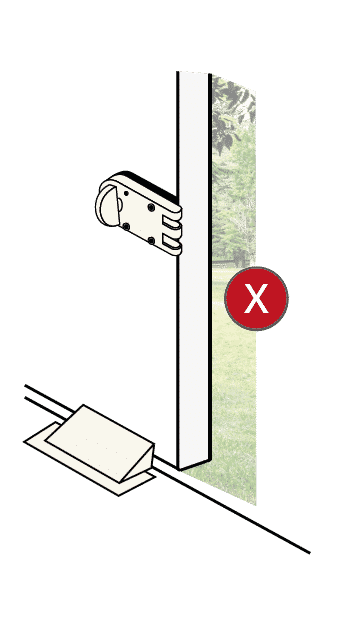 Other Install (Floor/ Wall)
Not Supported
Model Number BE489WBCAM619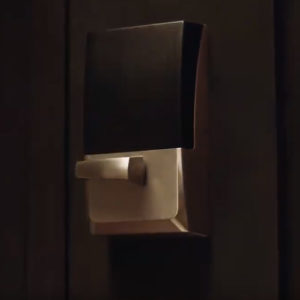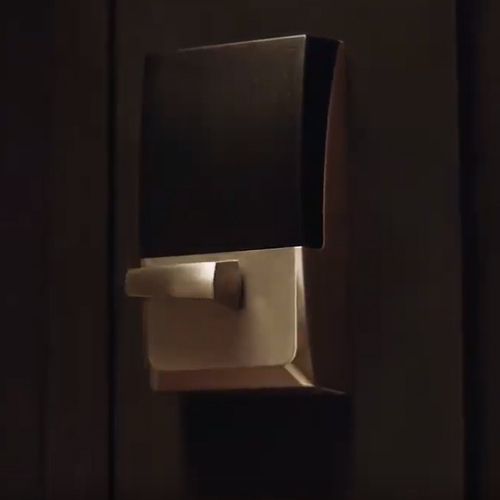 Pros
Built-in Wi-Fi so you don't need to purchase an additional hub to get remote monitoring capabilities
Integration out of the box with Alexa and Google Assistant for voice controls
High rated app for both Android and iOS devices.
Integrations with Key by Amazon (and their video doorbell) and with Ring for additional home security monitoring.
Up to 100 virtual keys you can set and manage remotely from your mobile app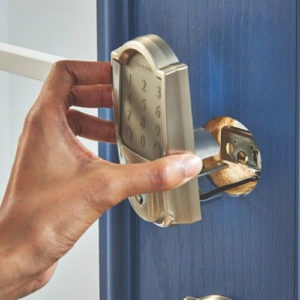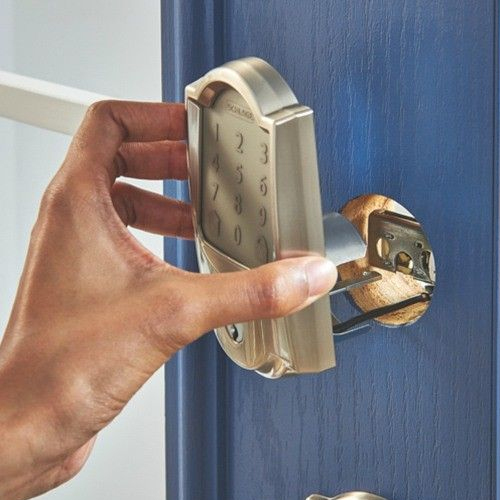 Cons
Since it is Wifi enabled you will not be able to connect to Z-Wave or Zigbee enabled devices directly without the use of an additional smart home hub.
Is not sold with a matching handle set so you will have to add these in a separate purchase if you are trying to get a whole door set and not just replace your deadbolt.
The Encode does not come with as many finish options as others on the market.
A few users have had issues with the Schlage Home app syncing correctly but these seemed to have been fixed in a recent app update.

Alexa Support?
:
Yes
, the Schlage Encode supports Alexa with the following commands
"Alexa, unlock the front door"
"Alexa, is the front door locked?"
"Alexa, lock the front door"

Google Assistant & Nest Support?
:
Yes
, the Schlage Encode supports Google Assistant with the following commands
"Is the front door locked?"
"Lock the front door"
"Make sure the front door is locked"

Siri / Apple Homkit Support?
: No
Watch Integration: Yes this lock supports: Android Wear and Apple Watch if you have the Google Assistant app or run it through a connected home hub like SmartThings or Wink
Unboxing and Installation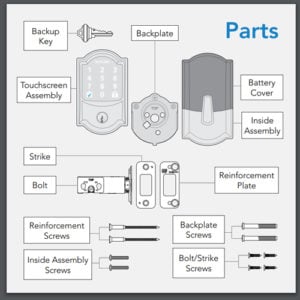 What tools do I need to install this lock?
You will need Phillips Screwdriver to install Schlage Encode

What are the locks dimensions?
The Schlage Encode is 2.2 x 3 x 5.5 inches in size.

Any door size requirements?
If the deadbolt bore hole measures 1-1/2" (38 mm), you'll need to remove the hole adapter.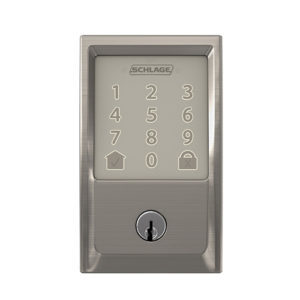 Bottom Line
The Wifi enabled Schlage Encode is a new release on the market and has been met with almost universal approval from users for both the lock and the partner Schlage Home control app.
The Wifi connectivity allows this to work with your Alexa and Google Assistant devices right out of the box unlike most models of smart locks on the market.
If you are having trouble with thieves coming and snagging your Amazon deliveries off of your porch it comes with Key by Amazon support and their video security camera. Ring is also supported if you have one installed already.
The Schlage Home app lets you add up to 100 access codes for your renters, kids or deliveries and is rated at almost 5 out of 5 stars with thousands of reviews on both app stores.
Overall the Encode is one of our top picks and actually delivers on the ease of use, integrations and convenience that have smart locks have promised for years.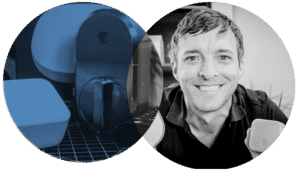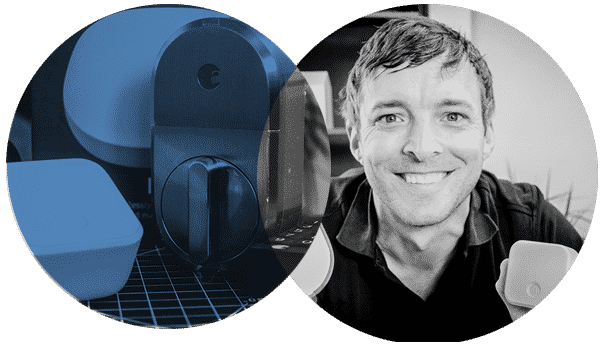 About Us
The Postscapes Team is here to help you keep your home and family safely connected. Whether you're looking to pick a smart lock system, we've spent hundreds of hours researching locks to help you find the best product to fit your specific situation.
At Postscapes we combine our years of experience following the smart home market along with user reviews to take the guesswork out of living securely connected. Learn More
Ultimate Smart Lock Guide
Compare locks based on price, integrations and features.