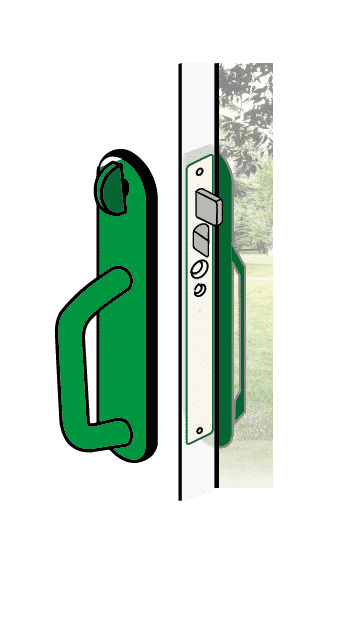 Mortise locks have a long history and are different from standard cylindrical locks in that both the handle and lock mechanisms are integrated into a single "pocket" unit rather than separated into individual handle and deadbolt.
Often times from the exterior it can look like the handle and deadbolt are separated but are actually an integrated mortise style unit.
Generally mortise locks are found on high usage commercial doors but also increasingly on apartments and residences.
Benefits of mortise locks included more robust security and longevity.
Downsides include the installation pockets not being universal like cylindrical locks as well as higher sticker prices.
What is the best mortise smart lock to buy?
Unfortunately at the moment there are not a wide range of options for mortise smart locks on the market today.
Our picks for the moment come with some trade-offs that you should be aware of and are listed next to lock information.
Igloohome IGM1
The igloohome mortise lock is Bluetooth and touchscreen enabled mortise lock.
Note: The Igloohome lock is designed for European/Asian standards so be sure to double check your mortise pocket measurements to make sure it will fit ok. This can be modified by a locksmith by modifying your door but is something to keep in mind.
Sesame Lock
While not designed specifically for a mortise door the Sesame lock is a budget friendly Bluetooth lock (also available with a Wi-Fi bridge so you can control and monitor access remotely) that can be used on mortise locks via the unique way it is installed.
Note: The Sesame is designed to be attached (using 3M tape) onto the interior part of your lock and a mechanism grabs the knob or even just the key itself and turns it for you. It is an innovative take on having to fit a wide range of mortise doors and something to look into as an outside the box option.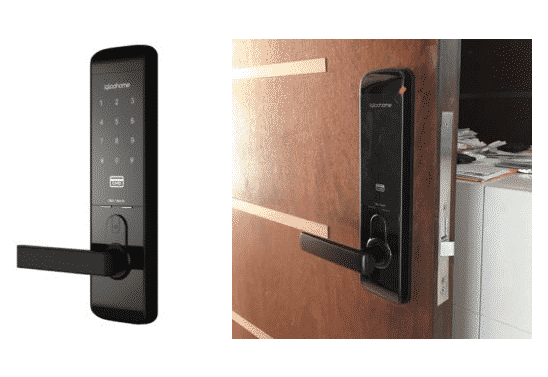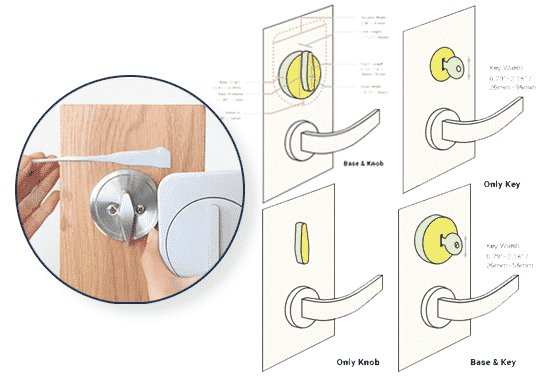 ZKTeco
The ZkTeco Bluetooth mortise model as a large number of features including a fingerprint reader, RFID cards, and a touchscreen.
Note: Indoor only, and American doors will need to have the mortise hole drilled wider to fit this lock.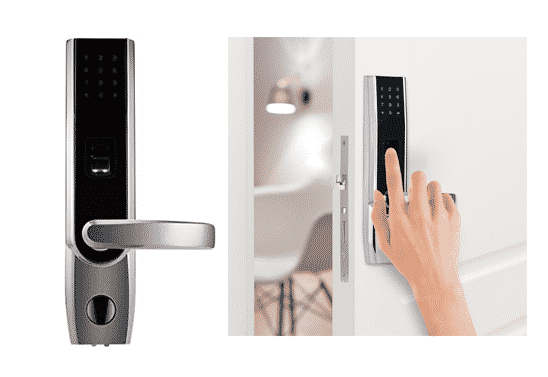 Additional
We are keeping our eye on the following products to see if they will come back on the market but generally are not a good fit for average consumers due to additional costs or lack of customer support.
August supplied an August mortise lock kit in the past but has since discontinued it as it didn't work on enough models due to their design. Their customer support says they are in the process of redesigning them.
It retailed for $100 and was released at CES in 2016.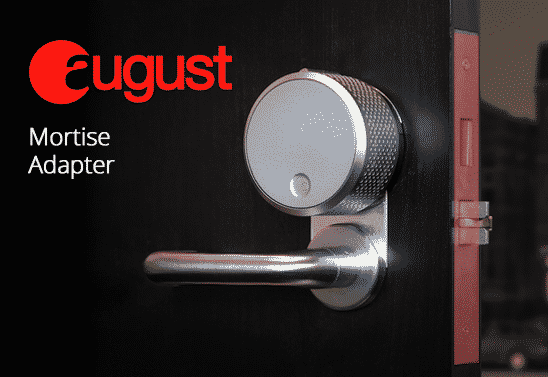 Schlage LE Mortise Line
The indoor targeted Schlage LE line comes outfitted with Wi-Fi and Bluetooth connectivity but it mostly aimed for multi-family and commercial applications and integration into full fledged commercial lock  EAC (electronic access control) systems.
The price reflects the target market accordingly and you will be shelling out near $700 at the moment for the lock and don't expect consumer type support for it.
Yale nexTouch Commercial
The Yale nexTouch offers a Z-Wave connectivity module along with ability to add 500 unique PIN codes.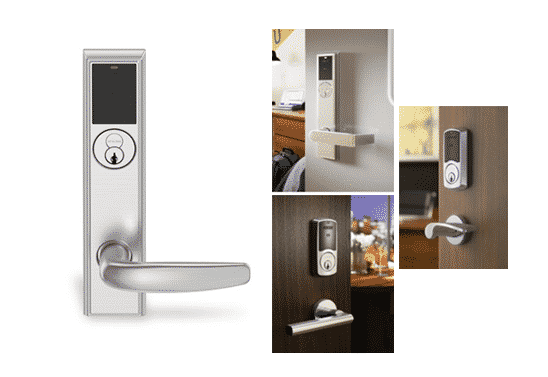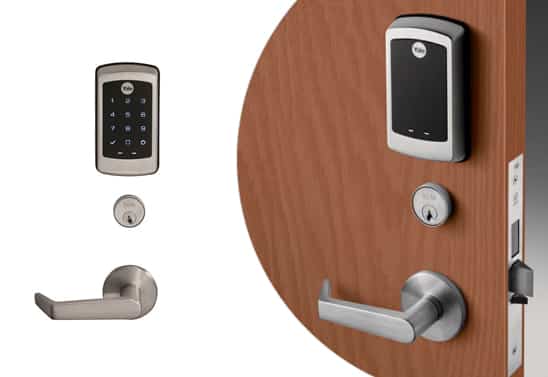 Latch M
The Latch M is a very well designed mortise lock but only is available to commercial and residential apartments with more than 25 units at the moment which is a shame.
It comes with NFC reader, Bluetooth connectivity and a built-in camera.
Keymitt
Very similar to the Seasame smart lock the Keymitt lock was recently successfully crowdfunded and says it will function by installing over your existing mortise style door knobs.
Secure Lux - Mortise
From Pin Genie and following along with their successful consumer Lockly line comes the Secure Lux lock. Paired with their Wi-fi add-on hub the Bluetooth/RFID enabled lock comes packed with features including offline code generation and fingerprint access.
Available starting at $749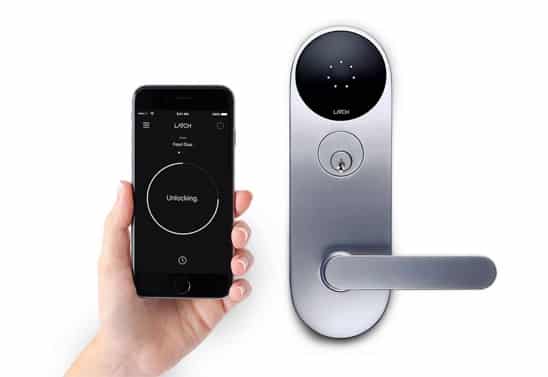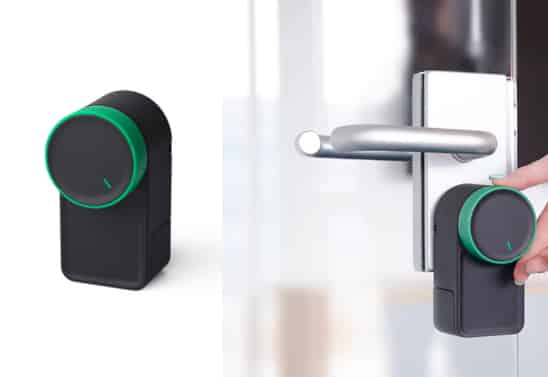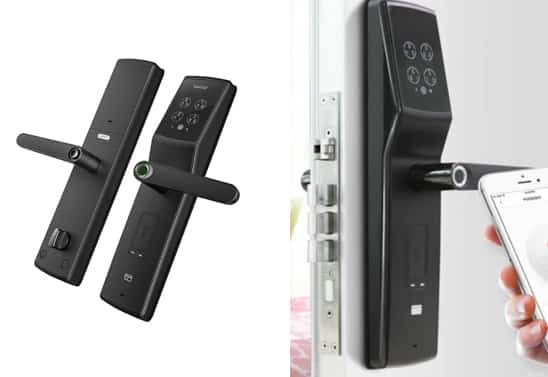 Integration and Connectivity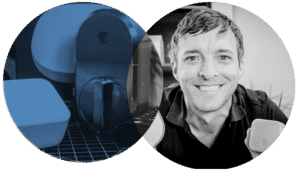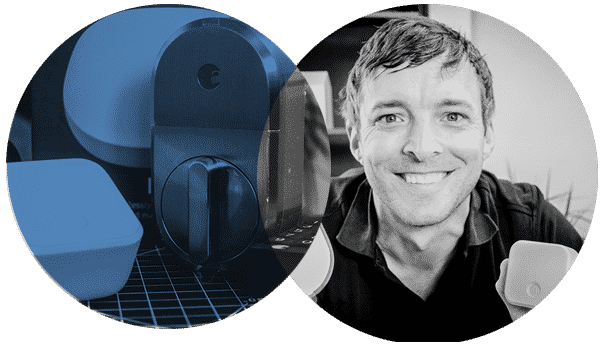 About Smart Lock Scout
We are here to help you keep your home and family safely connected. Whether you're looking to pick a smart lock system, we've spent hundreds of hours researching locks to help you find the best product to fit your specific situation.
At Postscapes we combine our years of experience following the smart home market along with user reviews to take the guesswork out of living securely connected. Learn More
Ultimate Smart Lock Guide
Filter and find the perfect lock for your home or apartment