The Ultralog UL3 BT is a Bluetooth enabled lock that features, fingerprint and code access along with some unique features to its app including knock and shake to open.
Available Finishes: Bronze and Nickel
How does the lock connect?The Ultraloq UL3 Bluetooth uses Bluetooth to connect.
APPS
ECOSYSTEMS
Alexa Support?
:
Available
Google Assistant Support?
: No
Siri / Homekit Support?
: No
Smart Watch Support?
No
Integrations available with an add-on device
Amazon Cloud Cam and Amazon Echo Plus
DOOR COMPATIBILITY
What type of door lock mechanisms does the Ultraloq UL3 Bluetooth support?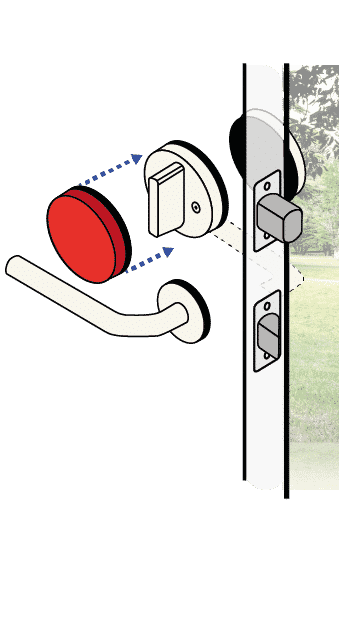 Deadbolt Attachment
Not Supported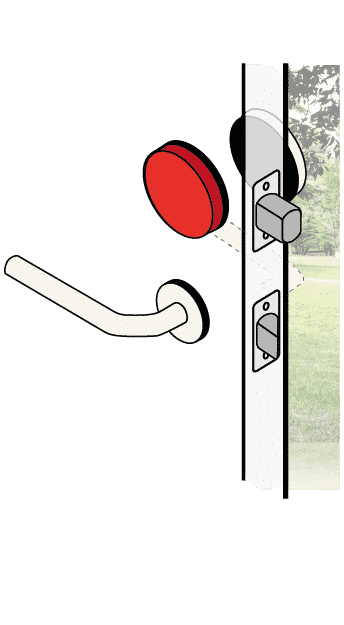 Interior Deadbolt Replacement
Not Supported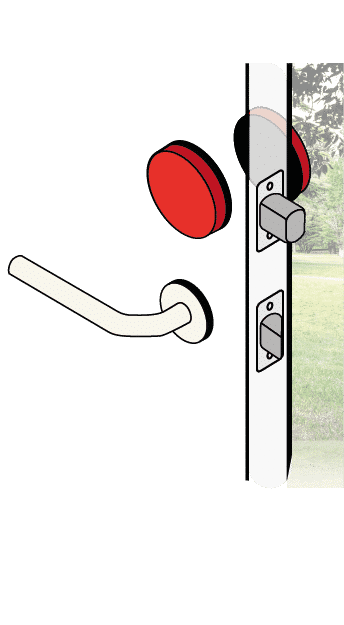 Complete Deadbolt Replacement
Not Supported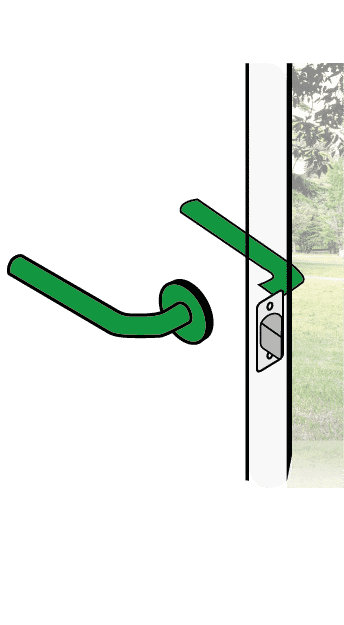 Handle (Latch/Knobs) Replacement
Supported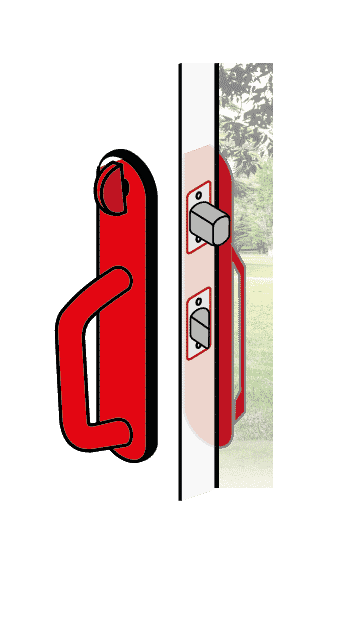 Integrated Deadbolt and Handle
Not Supported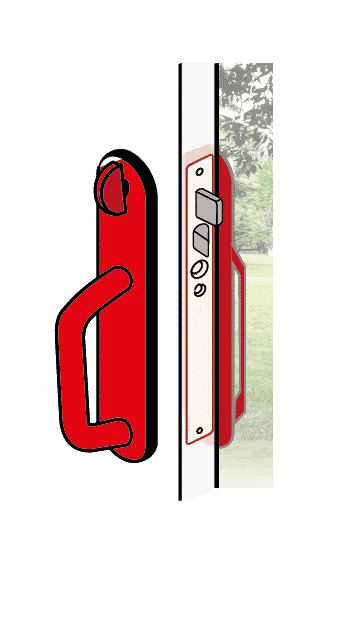 Mortise
Not Supported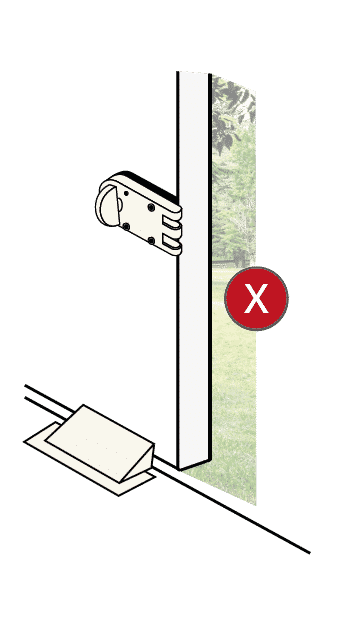 Other Install (Floor/ Wall)
Not Supported
Model Number Ultraloq UL3 BT AB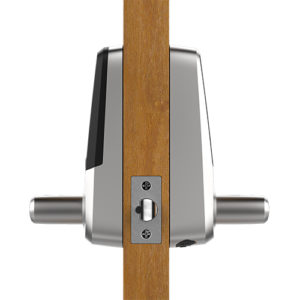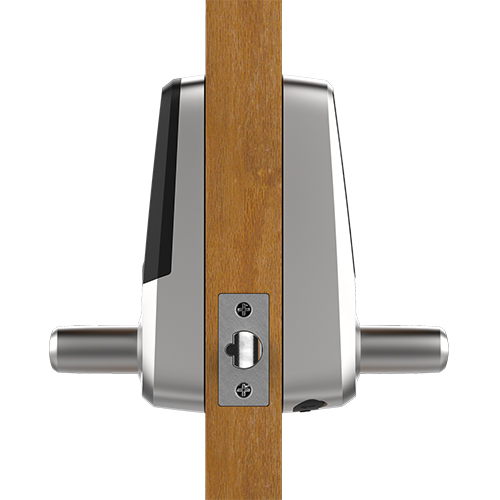 Pros
Original launched on Indiegogo
iOS and Android app have decent number of reviews and overall score.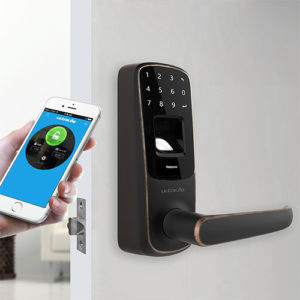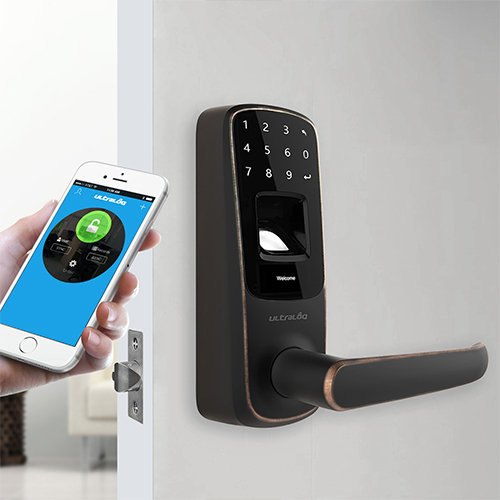 Cons
If you are in Bluetooth range the lock says it supports Alexa integrations with its own Alexa skill. Many customers have had difficulty in getting this to work.
Only supports long-distance control and access logs with an additional Wi-fi accessory bridge.
Fingerprint access is a plus for some and a minus in terms of security for others. We could not find information on how and where they store the fingerprints on the device.
Some users complain about some general quality issues and reliability of the fingerprint reader.
If you already have a deadbolt this is meant to only replace your handle/lever so will need to buy the deadbolt cover accessory.

Alexa Support?
:
Yes
, the Ultraloq UL3 Bluetooth supports Alexa with the following commands
"Alexa, unlock the front door."
"Alexa, lock the front door."
"Alexa, is the front door locked?"

Google Assistant Support?
: No

Siri / Apple Homkit Support?
: No
Watch Integration: No
Unboxing and Installation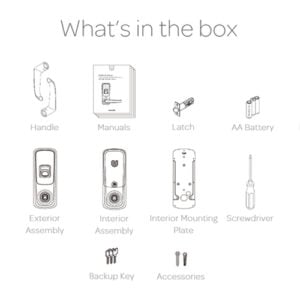 What tools do I need to install this lock?
You will need Screwdriver to install Ultraloq UL3 Bluetooth

What are the locks dimensions?
The Ultraloq UL3 Bluetooth is 7 x 6.3 x 3.5 inches in size.

Any door size requirements?
Backset = 2 3/ 4 "2 3/8 "21/8 " (70 mm) OR (60 mm)Door 13/8" 13/ ~ 4" or (35 mm-44mm) thickKit is available for for thicker doors Between 2" to 2-3/4"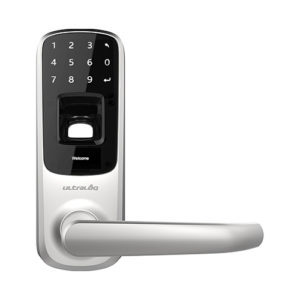 Bottom Line
The Ultraloq UL3 seems to have two types of reviews 5 stars or 1 stars.
The 5 star reviews praise its wide range of features and good looks with the people getting 1 star complaining about build quality and never getting the lock to actually function in the first place.
So overall if you get a good working lock than you should be in luck. Customer service seems to be solid from this company with users with defunct units getting their returns and refunds processed quickly and support staff helping them walk though any connectivity or other issues.
If you are looking for remote control, access and monitoring along with Alexa support this lock does have this feature. The only requirement an additional WiFi bridge unit.
If you don't have the additional Wifi accessory you will be limited to adding codes, etc only when you are in Bluetooth range of your lock.
Some common user complaints include reliability issues with the fingerprint scanner and the Alexa skill not connecting properly so you can control the lock with your voice.
With the strong customer support backing it along with the number of 5 star reviews from customers getting the lock up and running successfully we can recommend this lock as a solid choice especially if you require fingerprint access.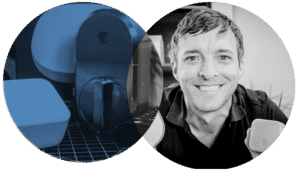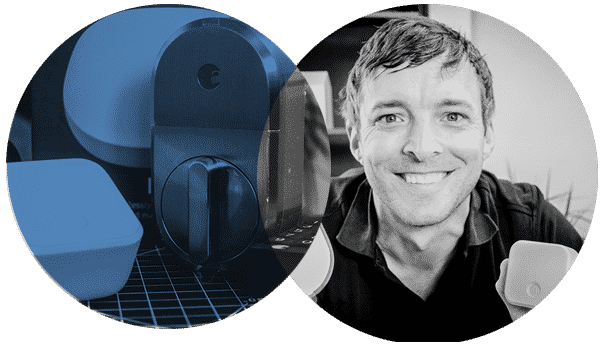 About Us
The Postscapes Team is here to help you keep your home and family safely connected. Whether you're looking to pick a smart lock system, we've spent hundreds of hours researching locks to help you find the best product to fit your specific situation.
At Postscapes we combine our years of experience following the smart home market along with user reviews to take the guesswork out of living securely connected. Learn More
Ultimate Smart Lock Guide
Compare locks based on price, integrations and features.