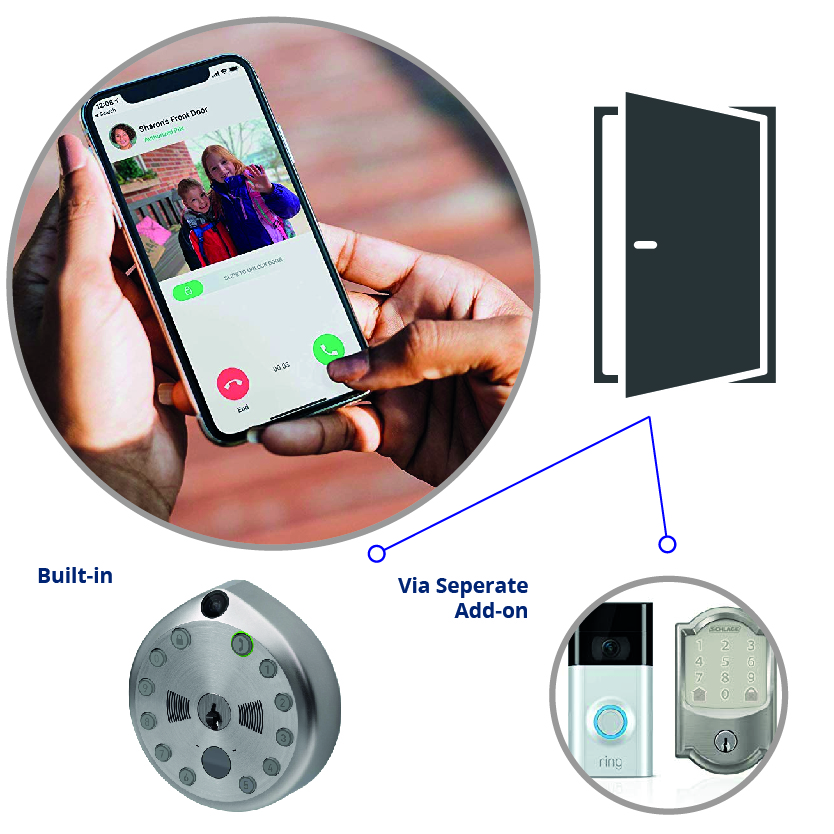 Smart locks with video camera integration is a great use for technology. Get a video clip of whenever your door has been unlocked or check who is at the door and let them in automatically.
All from the convenience of your smart phone wherever you are.
When shopping a few things to keep in the back of your mind.
Video is bandwidth and storage heavy. If you want to save alot of video history for your house expect to pay a small monthly fee to access this
Do you need audio? ie, do you want to be able to talk to people at your door? Most video doorbells and some cameras have two-way audio but it something to keep in mind.
Does it have motion activation? This sensor will help keep your batteries from draining by only turning on the feature when it is needed or their is a security concern. Facial recognition is also becoming a feature on these devices.
The cameras we listed should all have infrared night vision, high resolution video, and wide angle lenses so you can see all the way down to where a package is delivered on the ground.
Smart Lock Camera Types
There are several ways to get a video camera working with your smart lock on the market today:
Built-in
- These usually use Wi-Fi and unfortunately there are not too many models with this feature on the market yet
Integrate directly with add-on video doorbell or camera
- These smart locks will support the video camera directly in its own app and you will have some controls directly from the lock app
Integrate using 3rd party hub or full smart home system
- If you have a video camera and smart lock you can get them working together using a smart hub and app like SmartThings or as part of a full home security system.
1) Built-in Video Camera Lock
Models
At the moment their is only 1 model of smart locks on the market that have a full video camera as a feature directly in the lock.
The Gate Labs camera features:
Wi-Fi connectivity
The free plan includes everything like video streaming, remote locking and two-way audio
Scheduled access codes, 30 day video history and sharing can be added for an additional $4.99-$7.99/month.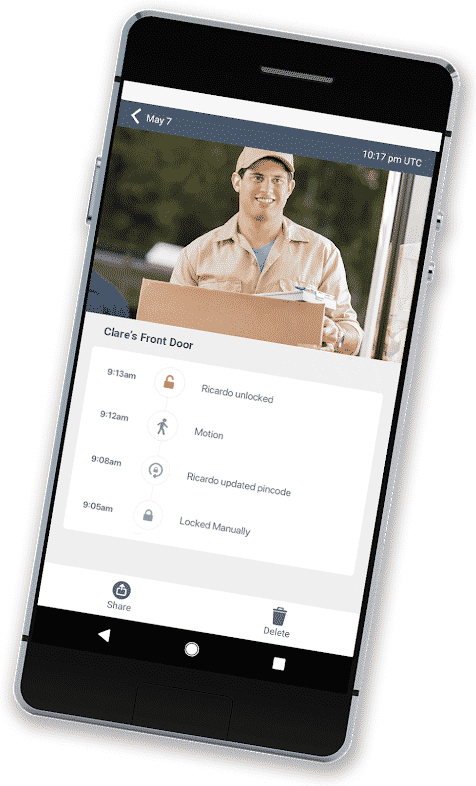 2) Add-on Video Camera Integration with Lock
This type of integration will feature a separate video camera device that speaks with your lock and can be controlled from the app.
Expect to see a range of capabilities between sets of devices. For example some will let you unlock and lock the door using the camera's interface where others would only let you view the video feed for the camera in the locks interface.
First up in our list is Augusts' doorbell camera product that will feature tight integration into their app (Android, iOS), keypad and of course their locks.
Basic Free version lets you access live-feed and talk via two-way audio. Paid plan versions give you between 15-30 days of video storage for $4.99/month and $7.99/month respectively.
Note: This doorbell cam requires replacing your existing doorbell and using its wiring for installation
For full access code, doorbell and video camera, and remote access and control you will need to purchase four products from August (listed below)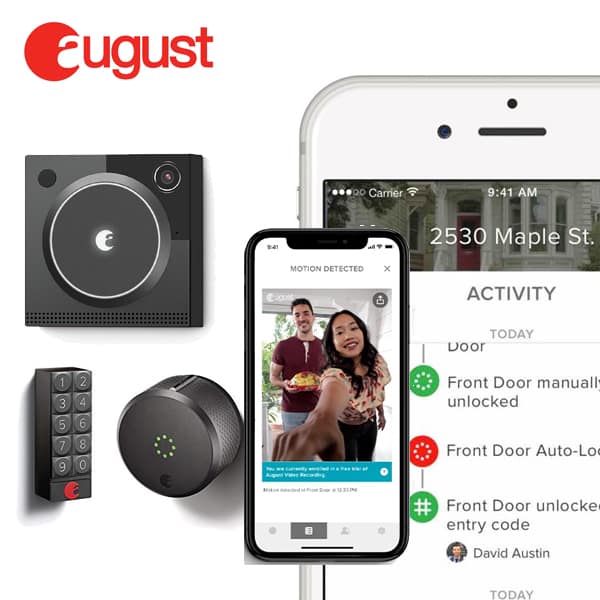 Ring (now also owned by Amazon) is a top ranked video doorbell that will give you video capabilities along with the ability to control certain smart locks.
At the moment only one lock will work with Ring out of the box, the Schlage Encode Wifi lock, with direct integration to unlock and lock your door from Live View in the Ring app (Android, iOS).
Schlage Connect (Z-Wave), Yale Assure (Z-Wave) or the Kwikset 888 but these will require the additional Ring Alarm system to act as a bridge for the two devices.
Two way audio along with motion activation are other features on most Ring doorbells. Video recording and sharing is $3 a month after your trial.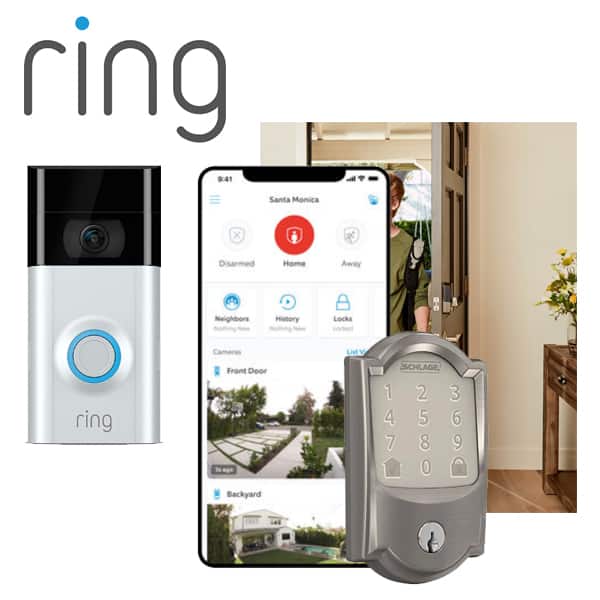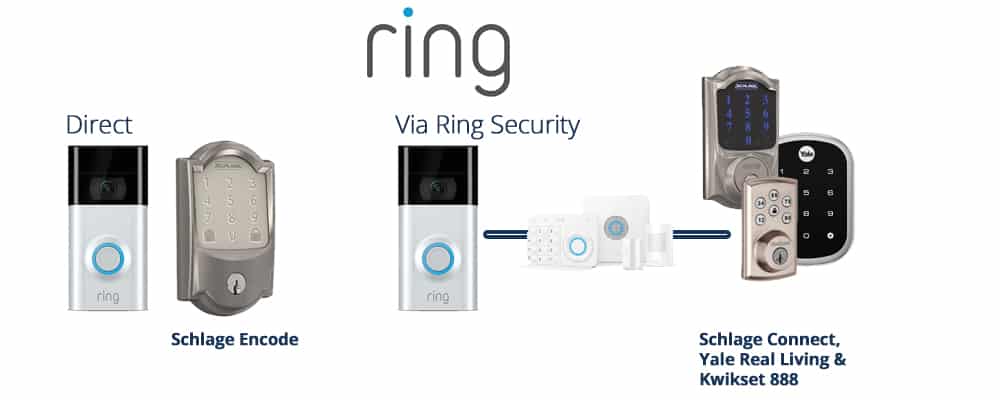 Google Nest Ecosystem is another top choice to have integration across your devices.
You have several options here from the Nest Cam to the Nest Hello video doorbell for your video capture needs. These devices are tied together by the Nest Aware $5-$30 monthly service that works with either device and gives you 30 days video storage, continuous recording and playback and facial recognition of common faces to avoid any false alerts from the system.
At the moment the integration between locks and video cameras in the Google Nest ecosystem is fairly basic using the Google Nest app (iOS, Android) or Google Home/Assistant but expect this to improve over time.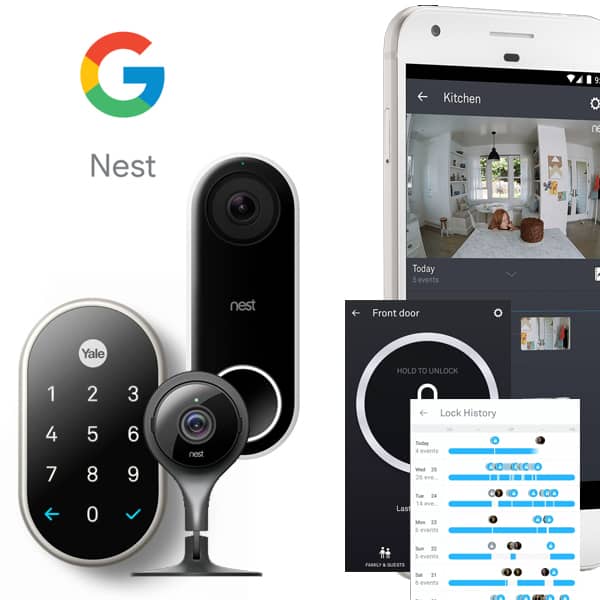 Another way of doing a direct integration is using something like Key by Amazon that sits in-between your lock and your video camera and provides a nice bridge for both.
Key by Amazon is an example of this that uses the Amazon Cloud Cam and their Key by Amazon smart phone app (Android, iOS) to link devices into a tightly knit ecosystem working together.
Opt-in to get packages delivered inside your garage or door if you are having trouble with package thefts are just would like some peace of mind that your package made it ok
Control lock from the app
Access video feed and package information directly from the app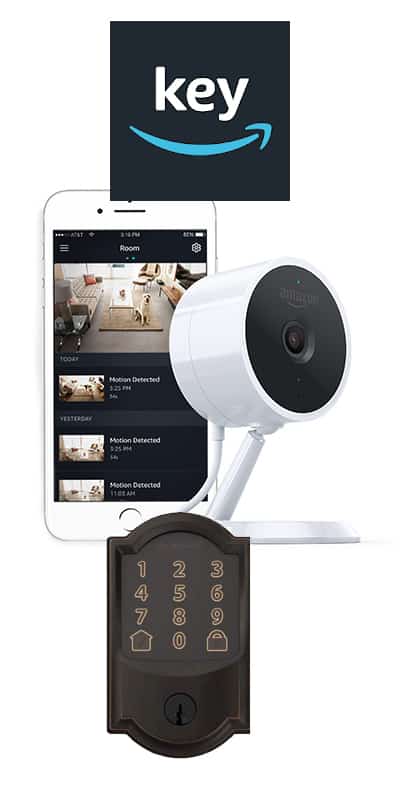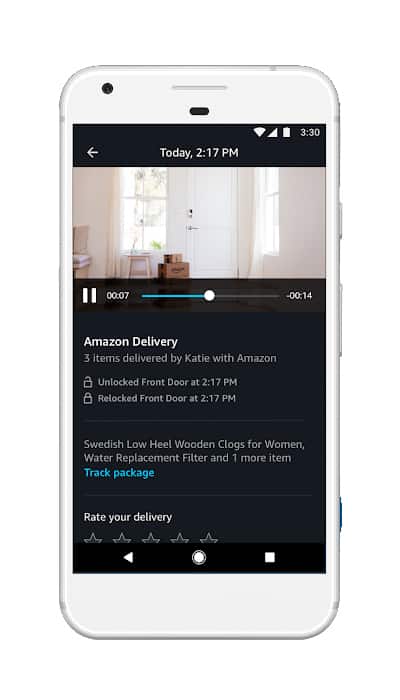 3) Part of full smart home or security system
If you see you smart lock as part of a total home security system that will require multiple video cameras, etc looking into these two options might be a good choice for your smart lock decision.
Home Security Package/Service
- Think ADT, Alarm.com or standalone services like Nest Alarm or Scout
Smart Home Hubs
- Think Samsung SmartThings or Wink hub that acts as a central control device.
Home Security Package/Service
One option to consider if you are already interested in home security enough to want a smart lock and video camera recordings is to go ahead and sign-up to a home security service.
These systems are becoming increasingly sophisticated with their smart home integrations and apps.
Keep in mind most of these will be priced based on a monthly fee. This fee can be worth it for many due to automatic software updates and customer support. Those looking for more customization ability might want to scroll down to our next section that gets similar features using smart home hubs.
Below we list a few of your options along with the locks that currently integrate with them.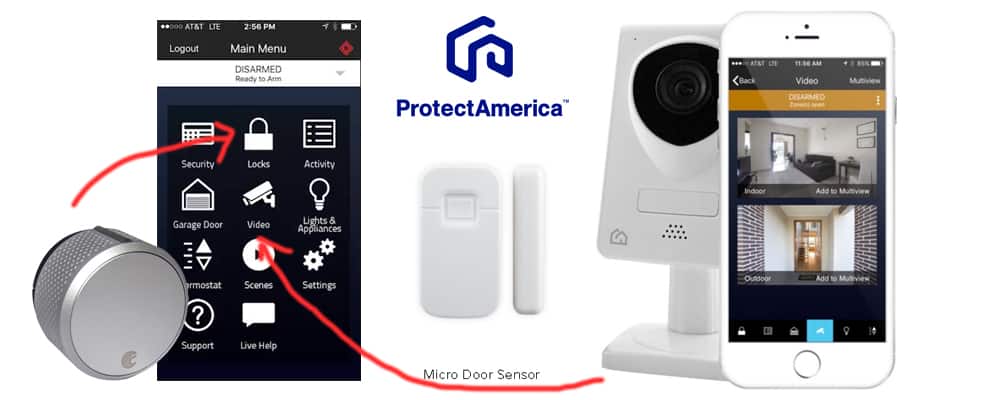 Nest Security
System starting at $299.99 with no monthly fees
Protect America
Packages starting at $19.99
Smart Home Hub Systems
By using the smart home hub (or a smart home universal app) as your main control point for both your lock and video system you can open up some new possibilities for your home.
Pros:
Set both the lock and security camera up as part of automation routines for your home (ie: good-night, vacation mode)
If you have more than one smart lock or one security camera their app interfaces of the hubs tend to make it easy to navigate
Cons:
Typically if you want to store your video footage you will still need a monthly subscription plan. Several hubs offer this directly or it will be through your video camera provider.
Sometimes a feature set will be limited on your lock based on the locks API (for example you might be able to unlock or lock the door but not able to fully control the access codes from the 3rd party smart home hub. Or view 20 seconds of camera feed from the app but not be able to access the video history.
Below we list a few of the most popular smart home hubs and what locks will integrate with them.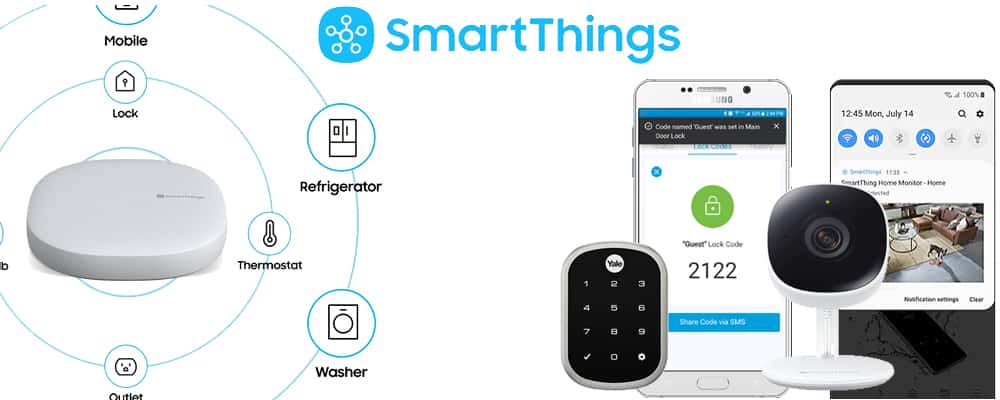 Cameras and Video Doorbells
If you are going this route we have provided a list of top rated and most budget friendly video doorbell and outdoor video security cameras on the market that will integrate with a smart home hub of your choice.
Things to consider
Your door Fit
One of the first things to consider before falling in love with one particular model is to make sure it fits with your door in size and lock type.
Locks typically come in a few standard configurations
Attach on your deadbolt (only 1 model on the market is like this)
Interior deadbolt replacement where on the outside your door looks the same but the interior deadbolt section controls the lock and is replaced
Complete deadbolt replacement
Handle / Lever / Knob replacement where you only have one hole on your door
Integrated lock where your deadbolt and handle are in one mechanism where they lock but are separated on the door
Mortise - a fully integrated system
You can click on the images below to filter down the door locks that fit each particular door type.
Access Codes
If you are looking for the ability to add access codes for your kids and guests or to make sure the delivery gets into your home safely there are several options these locks accomplish this.
Some have them built-in and will include either push buttons or commonly a touchscreen that will light up as you approach.
The other option is to add a keypad accessory that is installed next to your door and communications to the lock.
The third is via the locks smart phone app which can act as a key for other users.
One thing to keep in mind is with a Bluetooth lock you will only be able to add codes when you are near the door and not remotely. If you are looking to manage your codes from a long distance you will want a lock that has either Wi-Fi built in or connects with a hub that does so that it can connect to your home router.


Integration and Connectivity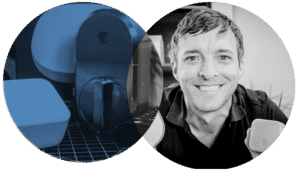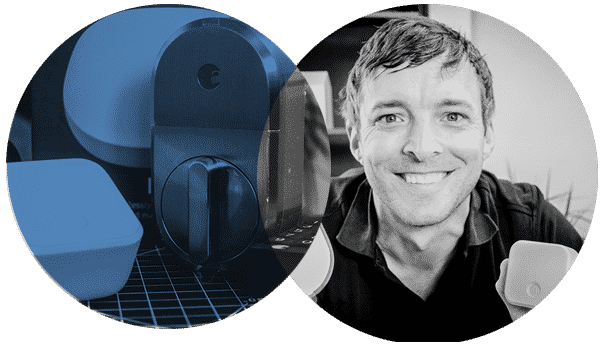 About Smart Lock Scout
We are here to help you keep your home and family safely connected. Whether you're looking to pick a smart lock system, we've spent hundreds of hours researching locks to help you find the best product to fit your specific situation.
At Postscapes we combine our years of experience following the smart home market along with user reviews to take the guesswork out of living securely connected. Learn More
Ultimate Smart Lock Guide
Filter and find the perfect lock for your home or apartment